How much does Flow Racking cost? Update Flow Racking Price Quote
How much does Flow Racking cost? Update Flow Racking Price Quote
Flow Racking, also known as sliding rack, is a large-scale storage system that combines rack frames with roller components, wheels, and conveyors. Due to the high cost of investment, this type of rack is typically used only in large industrial warehouses with fast and continuous access speed.
So, how much does Flow Racking cost? Let's explore and refer to the price list of Flow Racking in the article.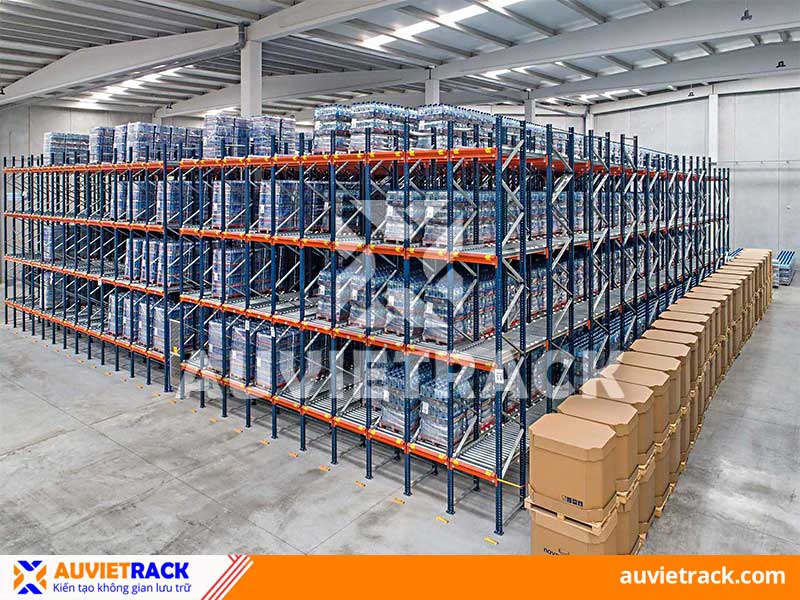 Flow Racking System in Warehouses
The Characteristics of Flow Racking
Flow Racking has a rack frame structure similar to Drive-in Racking, consisting of multiple rows of interconnected racks with no aisles for forklifts between them. However, Flow Racking has a certain slope, with a high structure at the inbound end and gradually decreasing towards the outbound end.
Pallets will slide from high to low, and when goods need to be imported/exported, forklifts only need to be positioned at the front of each row to directly access the pallets without having to go deep into the racking system, increasing storage capacity by up to 50%.
Flow Racking operates on the automatic sliding mechanism of the rollers, without requiring much effort to retrieve goods from the racking, saving up to 70% of labor costs for businesses.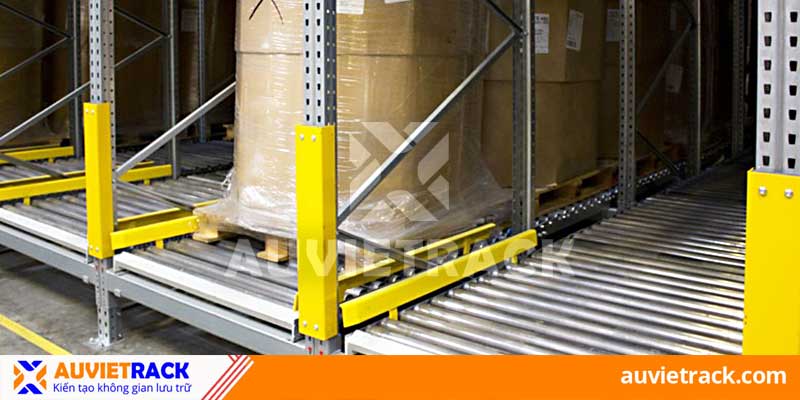 Close-up view of Flow Racking System
Using Flow Racking, forklifts do not have to go deep into each row of the racking, thereby reducing collisions and avoiding damage to the racking system, ensuring safety for operators.
Updated price quote for Flow Racking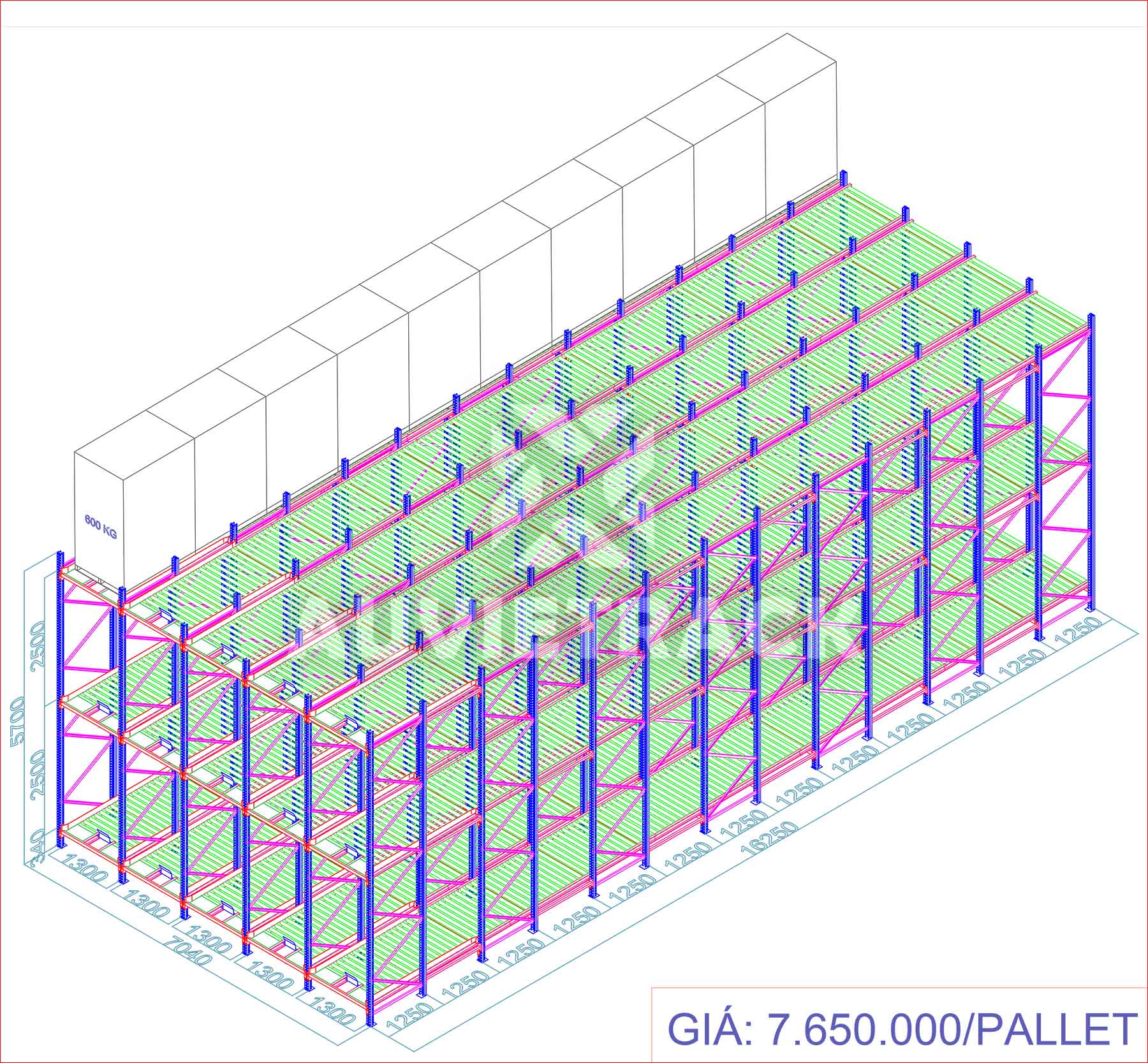 The price list of Pallet Flow Racking A - Au Viet Rack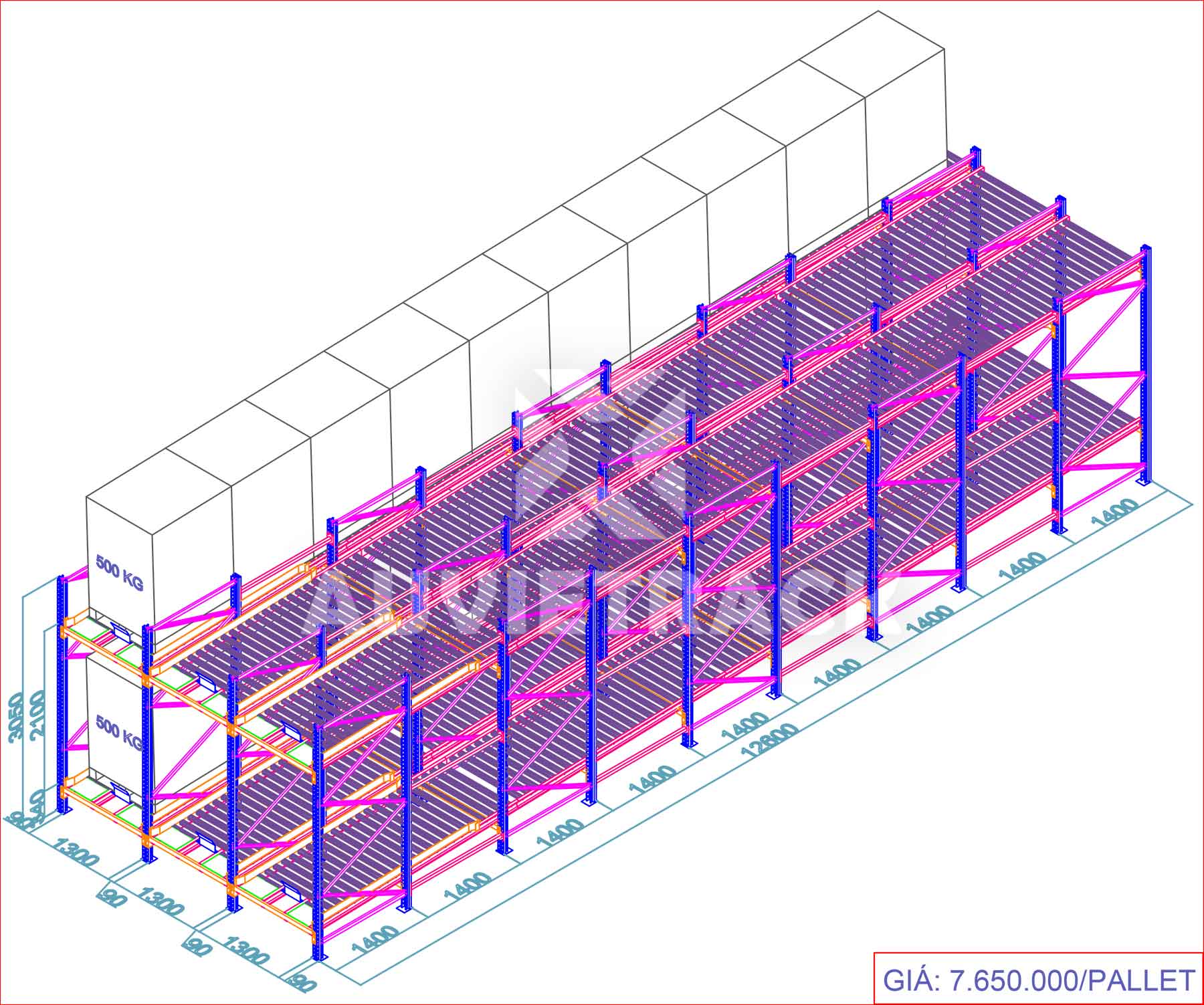 The price list of Pallet Flow Racking B - Au Viet Rack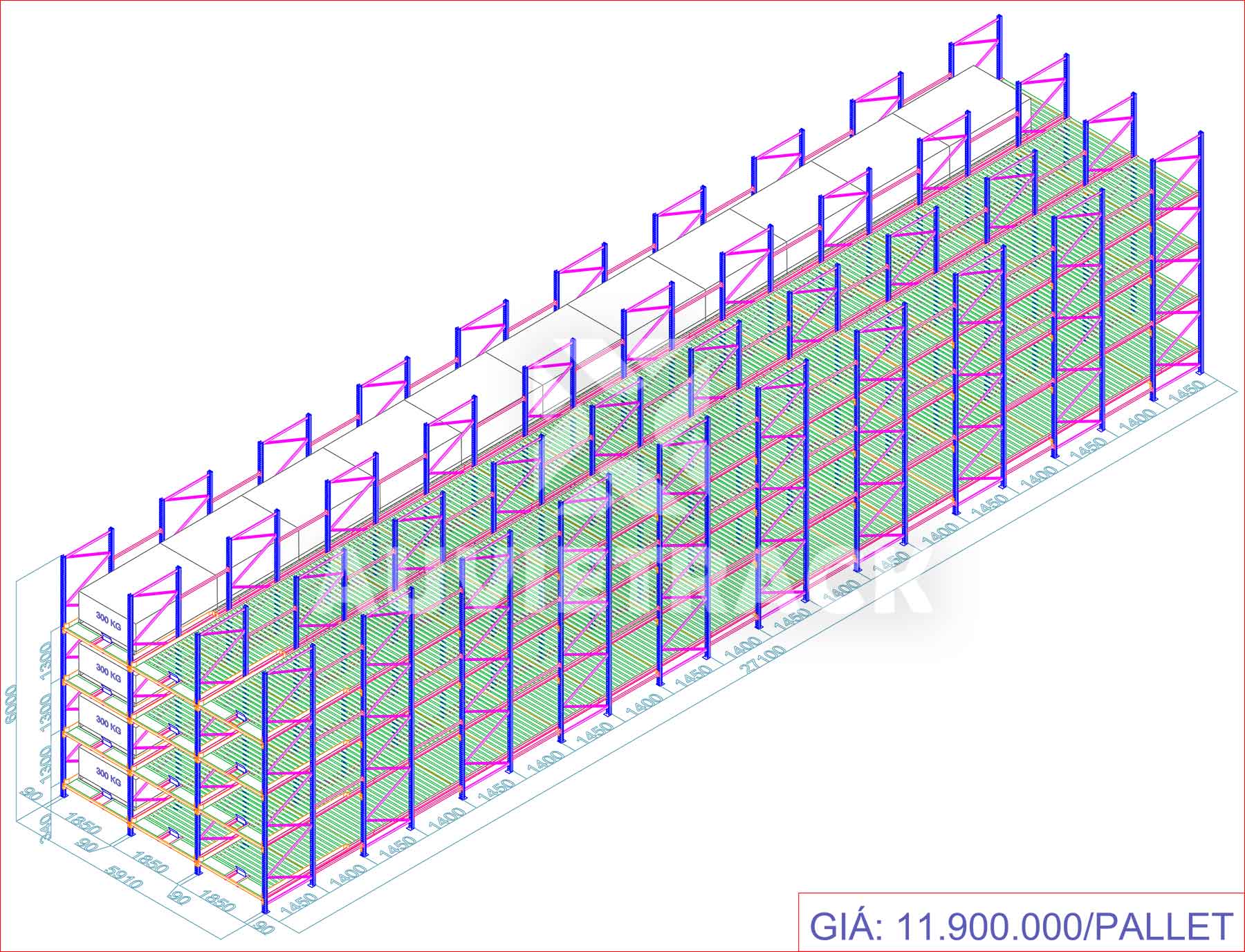 The price list of Pallet Flow Racking C - Au Viet Rack

Important notes to know before buying Flow Racking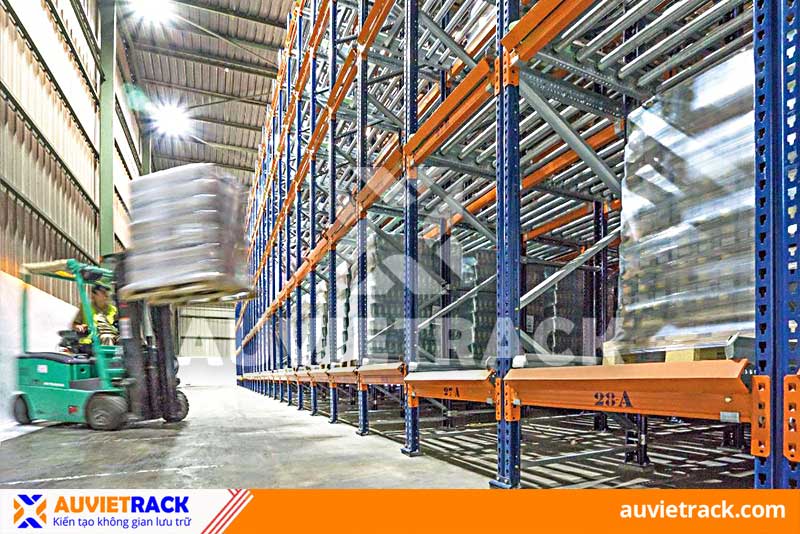 Operating Flow Racking for loading/unloading of good
To use the racking system effectively and not waste investment budget for the warehouse, before installing Flow Racking, customers need to consider the following issues:
Note the load capacity of the racking, avoid storing goods exceeding the allowable load capacity, which will cause unfortunate risks to assets and workers in the warehouse.

Pay attention to the material of steel, as this is an important factor determining the durability of the Flow Racking system. Cheap and low-quality steel will not ensure the stability of the racking, with a high risk of collapse due to being unable to withstand heavy load.

Choose a reputable manufacturer and seller of Flow Racking. Currently, there are many units providing Flow Racking and warehouse racking products on the market, making customers confused about choosing. Therefore, please research carefully and choose a reputable supplier to ensure peace of mind in using the racking.


Why choose Flow Racking from Au Viet Rack?
Are you looking for a reputable Flow Racking supplier?
Au Viet Rack is a manufacturer and supplier of various types of storage racks, steel pallets, and warehouse operation support products.
With many years of experience in implementing projects of all sizes across the country, quality is our top priority. We are proud to provide effective storage solutions for many businesses.
Reasons why Au Viet Rack is trusted by many customers:
All products are made from high-quality steel materials, and surface-treated with paint to limit rust, corrosion, and extend the lifespan of the product.

Our consulting team is always ready to support and offer the most optimal solution for customers.

Long-term warranty policy for warehouse racking.

We guarantee to complete projects on schedule without disrupting the operation of the business.


If you need advice on Flow Racking or other types of industrial racking, please contact us for support.