Pricing For Mezzanine Floors
Pricing For Mezzanine Floors
Mezzanine floor is a preferred solution for many businesses to optimize space in warehouses. It not only serves as a storage area for goods but can also be used as an office, meeting room, or rest area for employees within the factory without requiring excessive investment costs. What are the advantages of a mezzanine floor? How much does a mezzanine floor cost? Let's explore these questions with Au Viet Rack in the following article.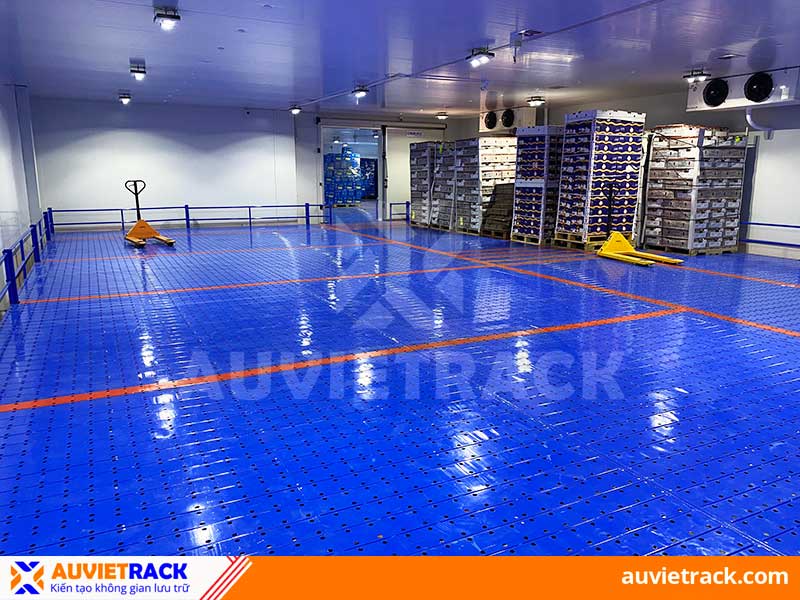 Pricing for mezzanine floors
What is a mezzanine floor? Common types of mezzanine floors nowadays
A mezzanine floor, also known as an industrial floor or storage floor, is designed as an intermediate level between the ground and ceiling of a warehouse. By utilizing the existing height, a mezzanine floor provides additional storage space without the need for expanding the warehouse, thus significantly reducing construction costs.
The main components include: handrails, main beams, support beams, and the floor surface. The floor surface can be customized with various types of materials to suit the characteristics of different warehouses.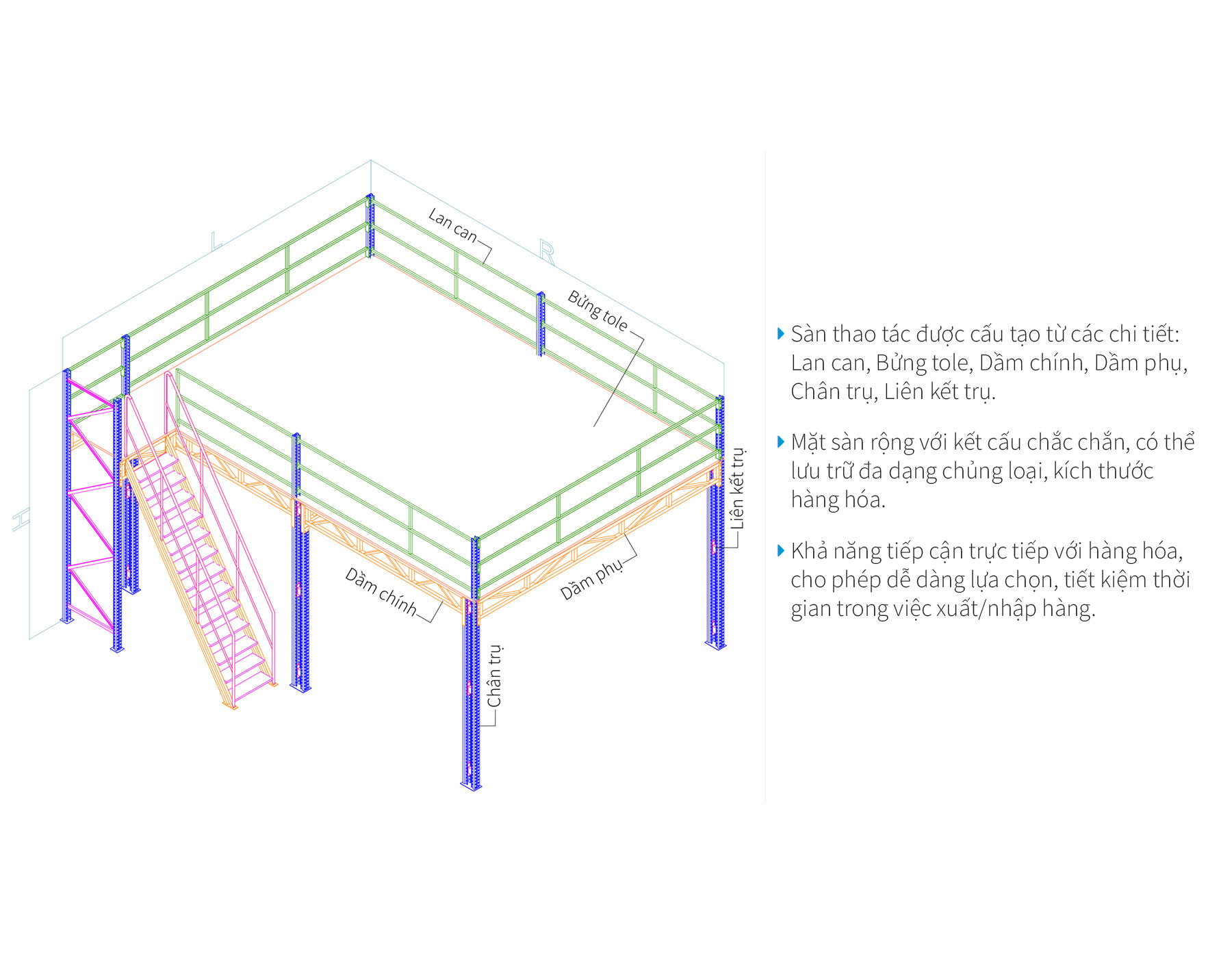 Structure of mezzanine floors
Common types of mezzanine floors nowadays
Mezzanine floor with tole flooring: includes perforated, slotted, and chequered plate types.
- The characteristic of this type of mezzanine floor is that it provides a highly durable surface for storing a large quantity of heavy goods.
- Mezzanine floor with tole flooring is also a suitable choice for cold storage warehouses as it meets the requirements for good airflow and ventilation.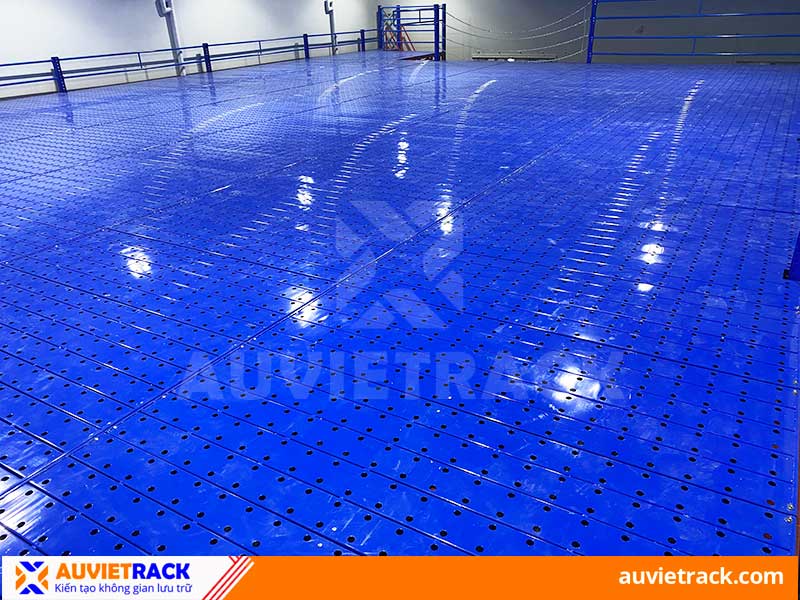 Mezzanine floor with perforated steel decking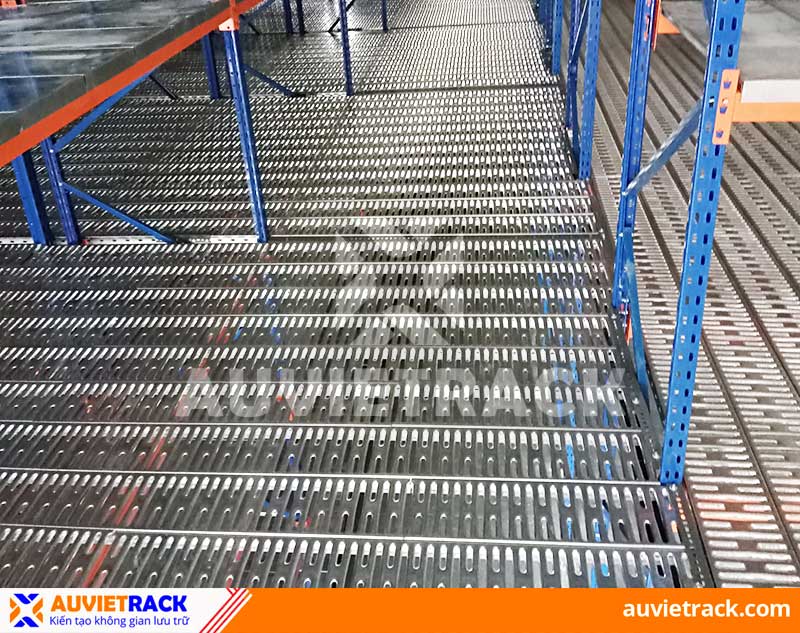 Mezzanine floor with slotted steel decking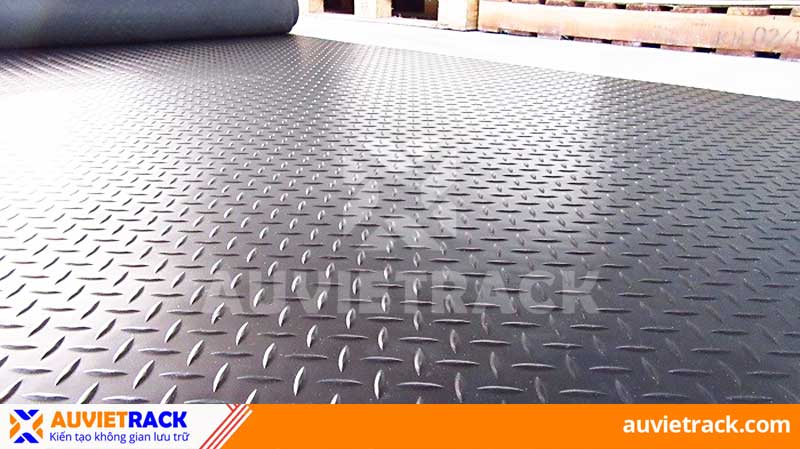 Mezzanine floor with chequered plate decking
Plywood mezzanines: MDF, cemboard, plywood.
- This type of mezzanine floor is easy to install and quick to set up.
- It is suitable for dry and well-ventilated warehouse environments as the wooden flooring does not have the ability to withstand moisture.
- However, the surface is prone to scratches, and there is a higher risk of fire and explosion.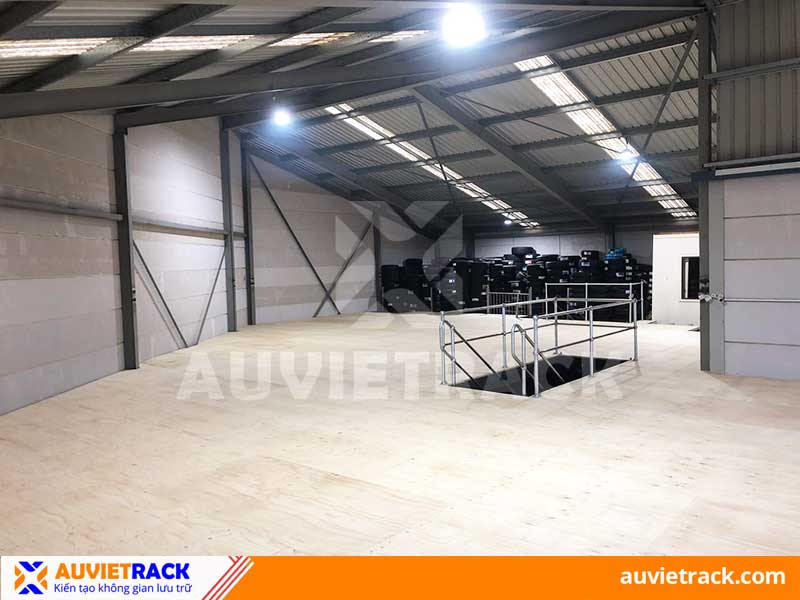 Plywood mezzanines
Mesh grating mezzanines: with a structure consisting of mesh panels that provide high ventilation for stored goods. However, when heavy loads are placed on the floor, there may be issues of warping and instability.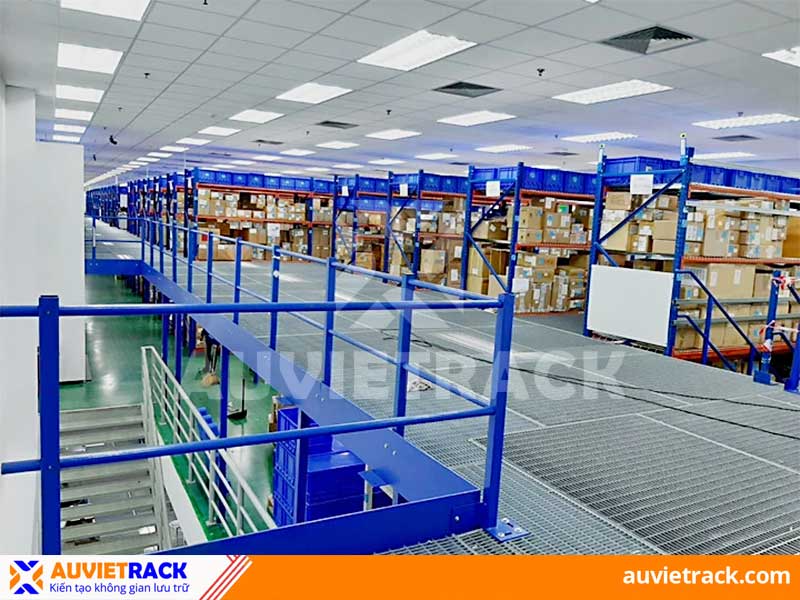 Mesh grating mezzanines
Bar grating mezzanines: constructed from stainless steel mesh panels with high load-bearing capacity, grating steel flooring is widely used in construction projects, scaffolding, and as a supportive walking surface for workers at height.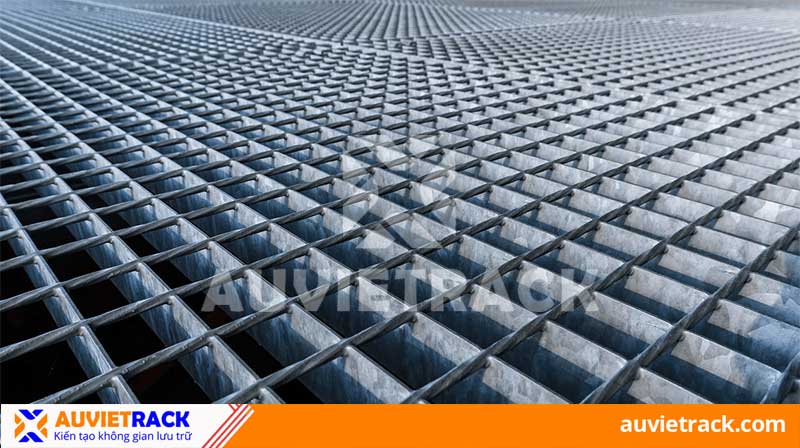 Bar grating mezzanines
Advantages of mezzanine floor
The advantages of applying mezzanine floor in warehouses include:
Direct placement of goods on the floor instead of using storage racks, allowing for diverse storage of various types of goods, especially large and bulky items, without space limitations.

In addition to storing goods, mezzanine floor can also be used as office space with relatively low investment costs.

Compared to solid concrete floor, mezzanine floor offers higher flexibility, easy dismantling, and adjustment according to specific usage needs.

Easy access and movement of goods using forklifts or manual handling, enabling convenient control and selection of goods.


Pricing for Mezzanine Floors
Mezzanine floor is designed and manufactured according to customer requirements, as well as depending on the characteristics of the warehouse.
The factors that determine the cost of the racks include load capacity, dimensions, paint material, etc., which are usually not fixed. Therefore, you should directly contact manufacturing and installation companies for more details.
Below is the price list for mezzanine floor from Au Viet Rack for you to refer to and choose from: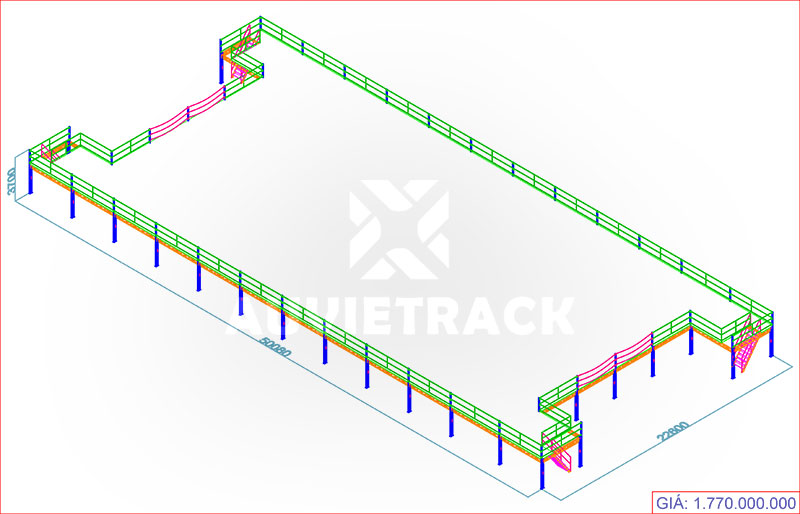 The price list of mezzanine floor A - Au Viet Rack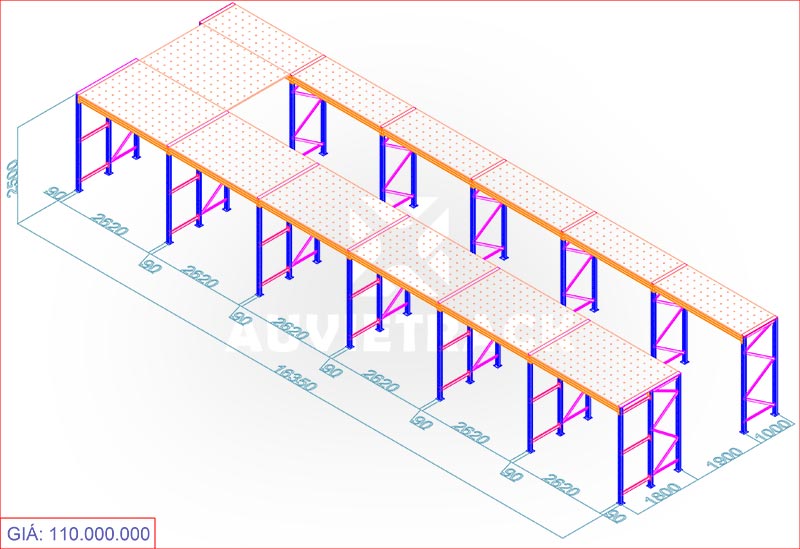 The price list of mezzanine floor B - Au Viet Rack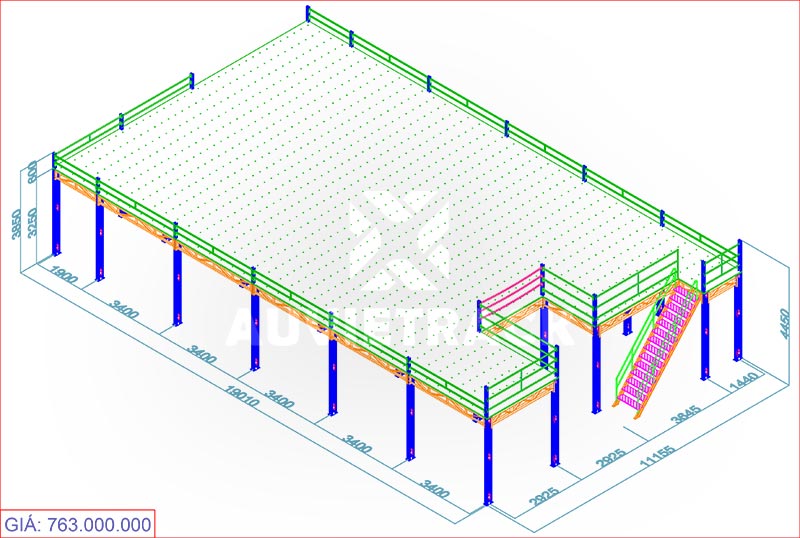 The price list of mezzanine floor C - Au Viet Rack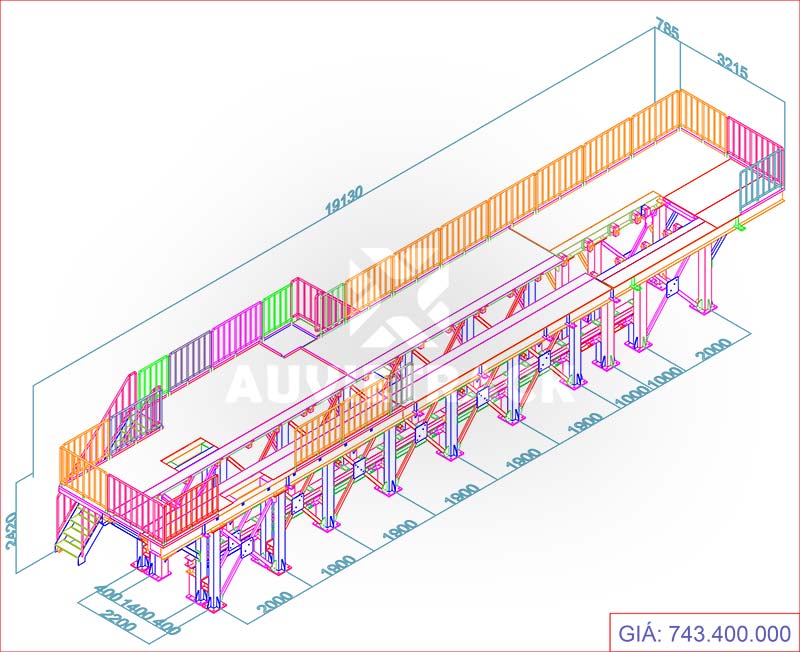 The price list of mezzanine floor D - Au Viet Rack
(The price above includes transportation and installation fees in Ho Chi Minh City. VAT is not included in the price.)
Above is a reference price list for some commonly used mezzanine floor models in many warehouses. Product prices may vary depending on actual conditions and customer requirements.
For accurate consultation and pricing for your warehouse, please contact us immediately for the fastest support.
Au Viet Rack provides high-quality Mezzanine Floors
There are many suppliers of mezzanine floors in the current market. However, choosing a reputable and high-quality manufacturer remains a challenge for many businesses.
With years of experience in manufacturing various types of storage racks, mezzanine floors, steel pallets, Au Viet Rack supplies products that meet the ISO 9001:2015 quality standards.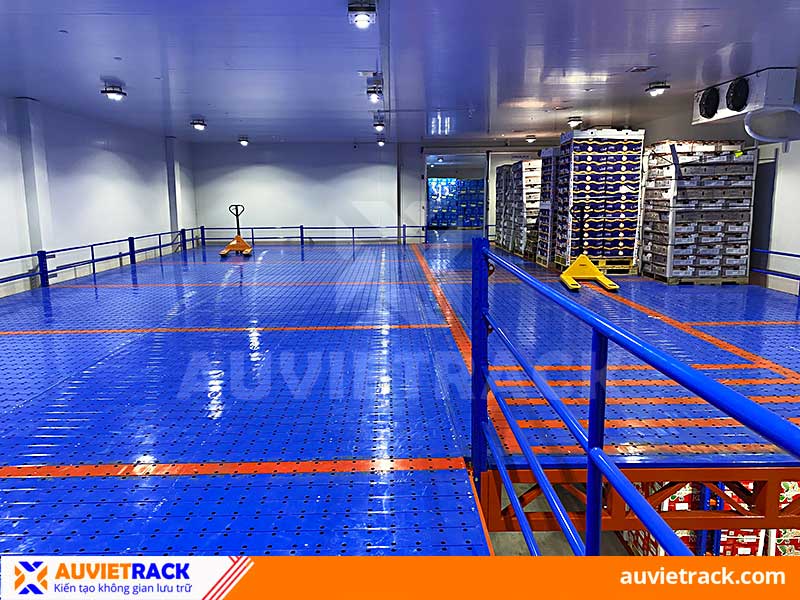 Au Viet Rack Mezzanine floor

At Au Viet Rack, all products are manufactured using high-quality steel materials, combined with surface treatment methods such as electrostatic painting, galvanization, and hot-dip galvanization to maximize product protection and lifespan.
Not only ensuring quality, but Au Viet Rack also commits to completing and delivering products on schedule.
You can rest assured when choosing us because Au Viet Rack supports competitive pricing and warranty policies. Additionally, you will receive free consultation on suitable solutions for your warehouse, saving costs and ensuring efficient storage.
If you have a need for mezzanine floor construction for your warehouse, please contact us immediately for prompt advice.