The Investment Cost Of Medium Duty Racks
The Investment Cost Of Medium Duty Racks
Medium duty racks are widely used in many warehouses to store light to medium-weight goods, and they are chosen by many businesses as an alternative to heavy-duty racks that require large warehouse space. Let's explore the features of this type of rack and refer to the latest updated quotation for medium duty racks in the following article.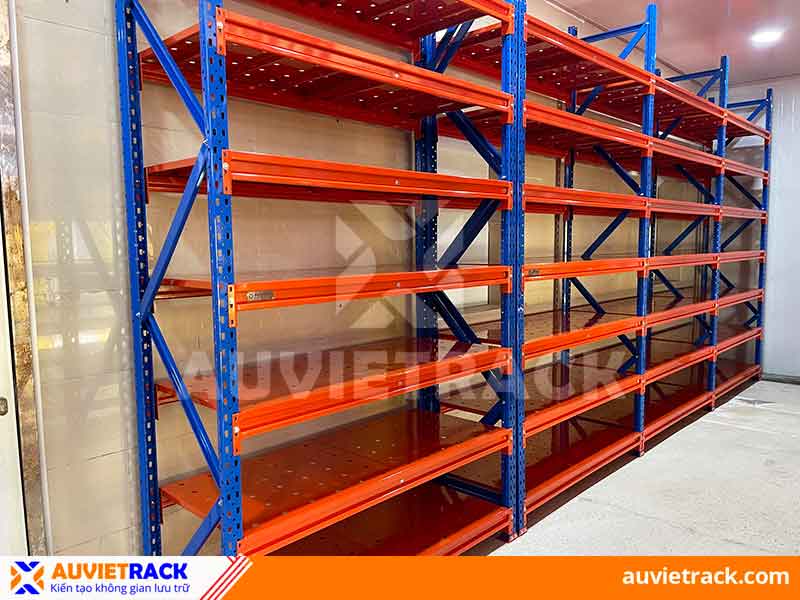 Medium duty rack of Au Viet Rack
Characteristics of Medium Duty Racks
Medium duty racks are the most commonly used type of lightweight steel racks today. These racks have a capacity ranging from 50 - 700 kg per level, with manual handling and goods placed directly on the shelves without the need for pallets.
Medium duty racks have notable features such as:
Made of sturdy steel materials, ensuring high durability and longevity.

Easy installation and adjustable storage levels according to needs.

Diverse sizes and compact design suitable for various types of warehouses.

Affordable investment costs, making it a suitable choice for small-scale warehouses and storage of individual items.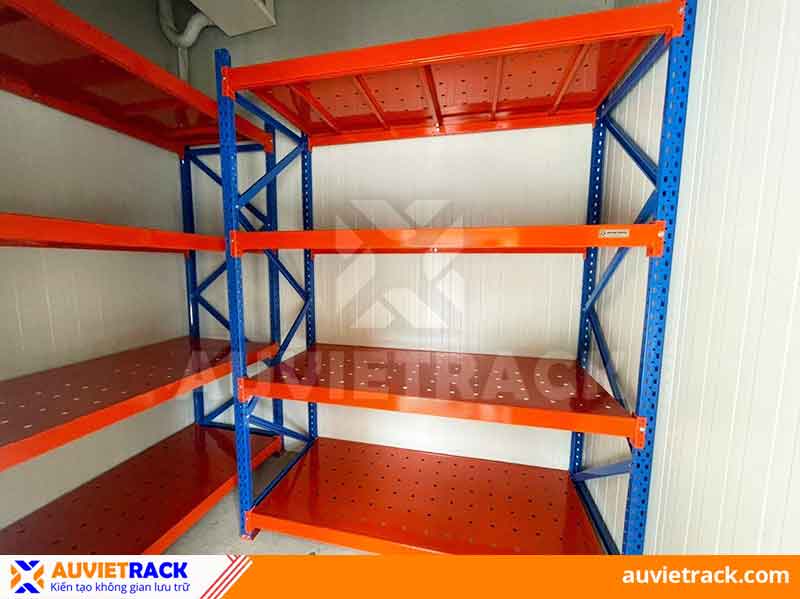 Medium duty rack system in warehouse
Medium duty steel racks have high durability, with a surface coated with protective paint to prevent corrosion and rust, thereby enhancing the quality of the racks.

In addition, attractive designs are available for 3-tier and 4-tier medium duty racks, with surface protection coating to enhance aesthetics. These racks are also used for displaying goods in stores and supermarkets, or as storage racks for files in offices and schools.


How much do medium duty racks cost? The latest quotation for medium duty racks
The medium duty rack is designed according to customer requirements as well as the characteristics of the warehouse. The factors that determine the cost of the racking include load capacity, size, paint material, etc., which are often not fixed. Therefore, you need to contact directly with manufacturing and installation units for more details.
Below is the price list of Au Viet Rack's medium duty rack for you to refer: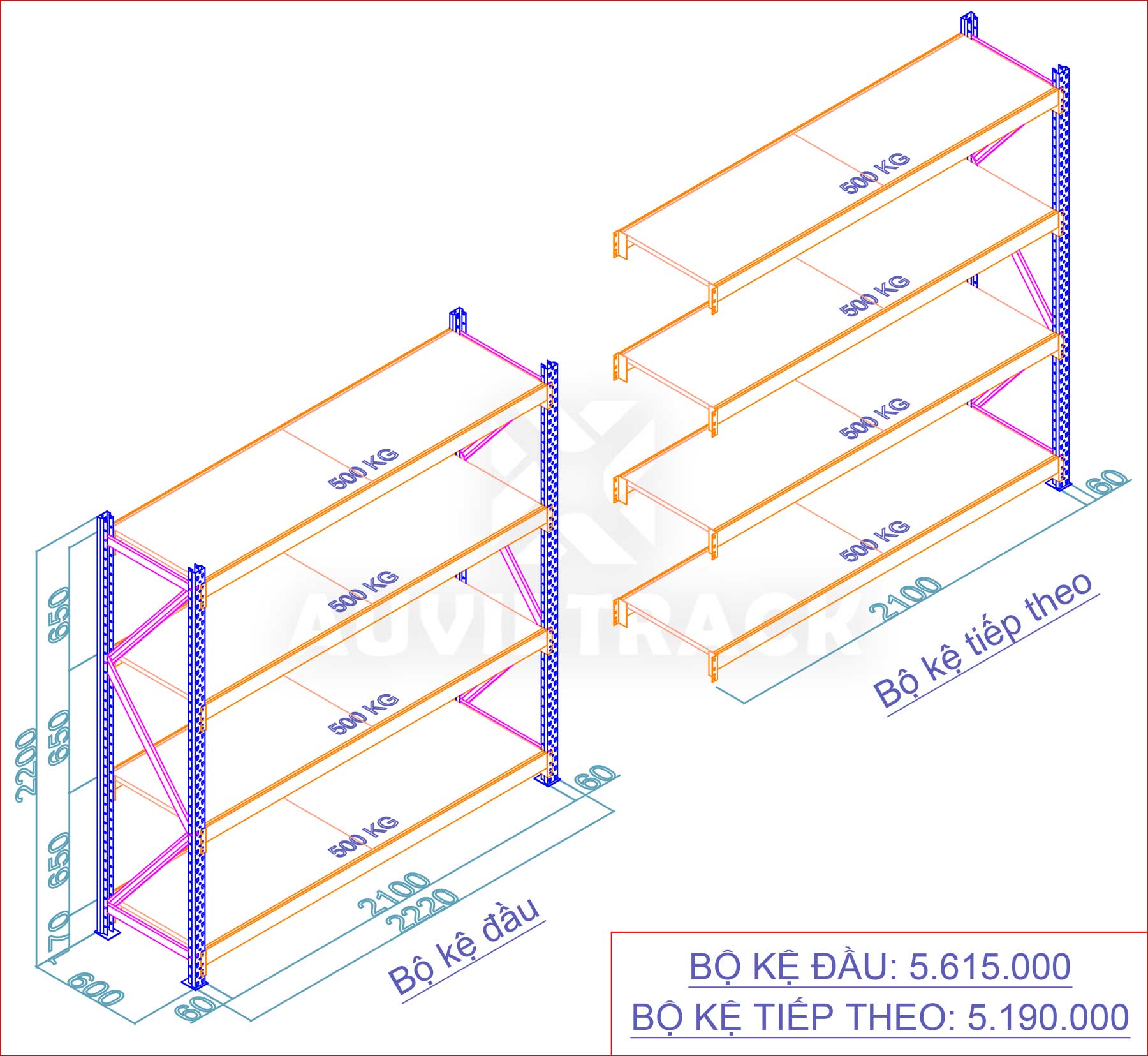 The price list of medium duty rack A - Au Viet Rack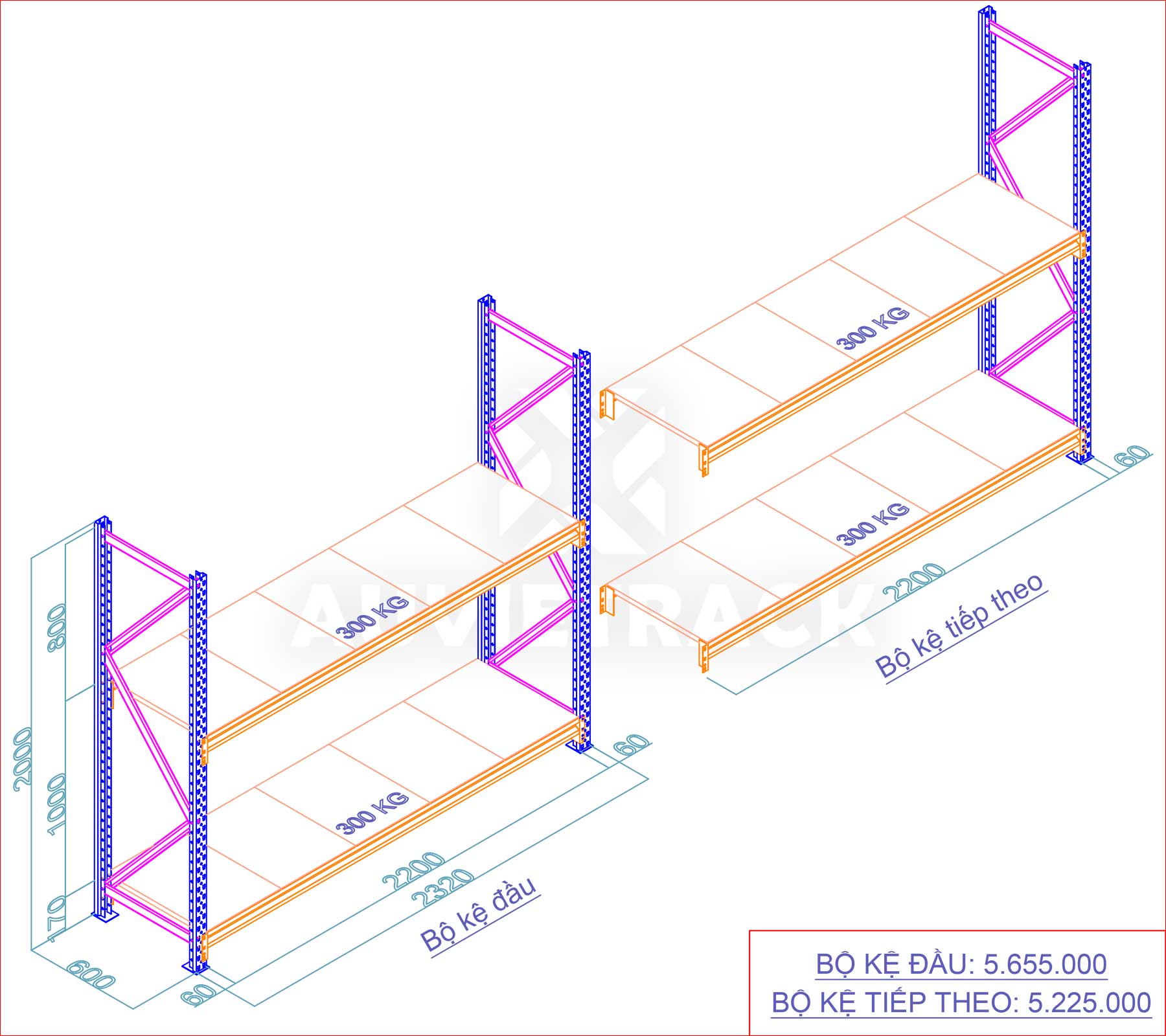 The price list of medium duty rack B - Au Viet Rack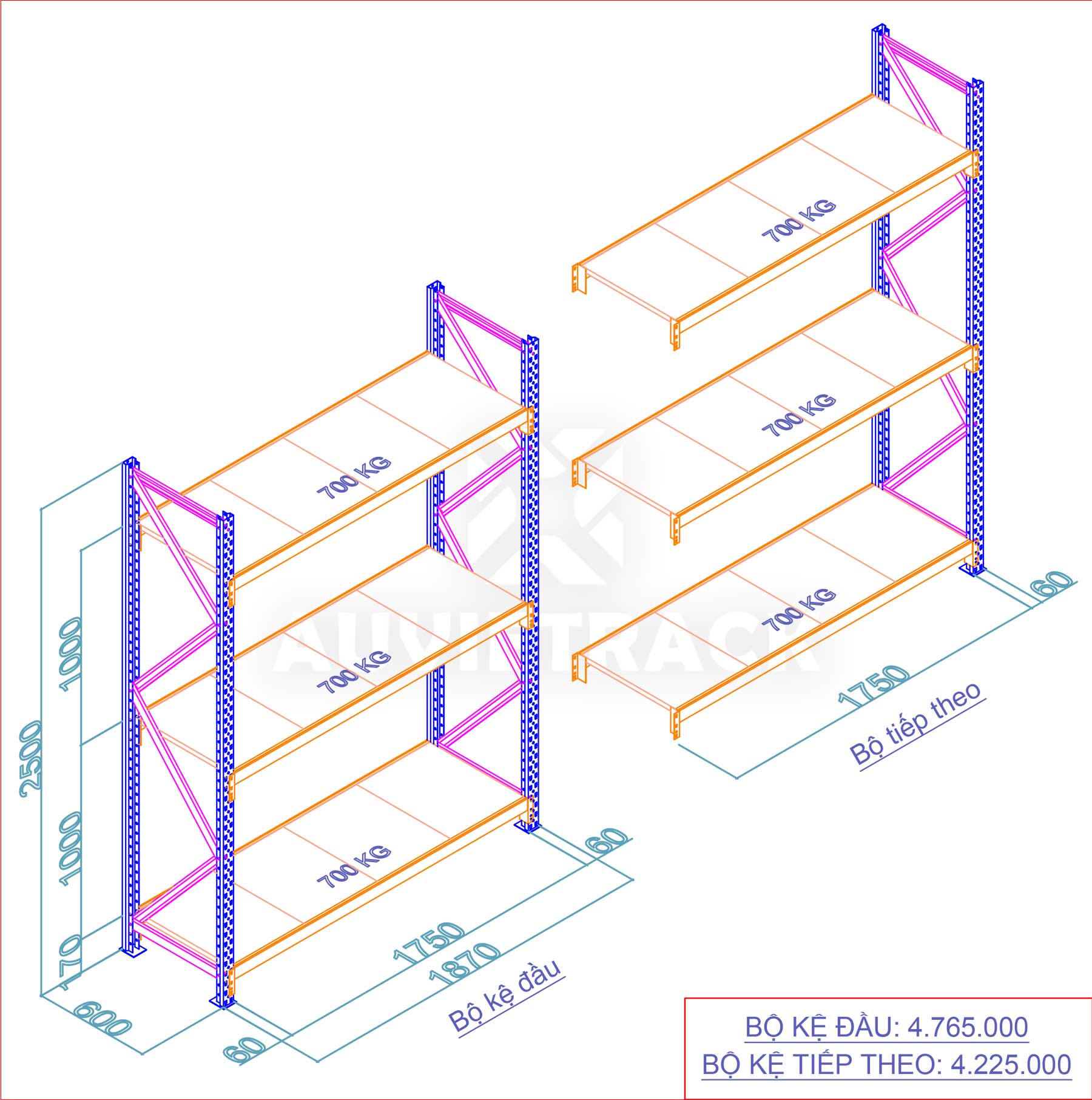 The price list of medium duty rack C - Au Viet Rack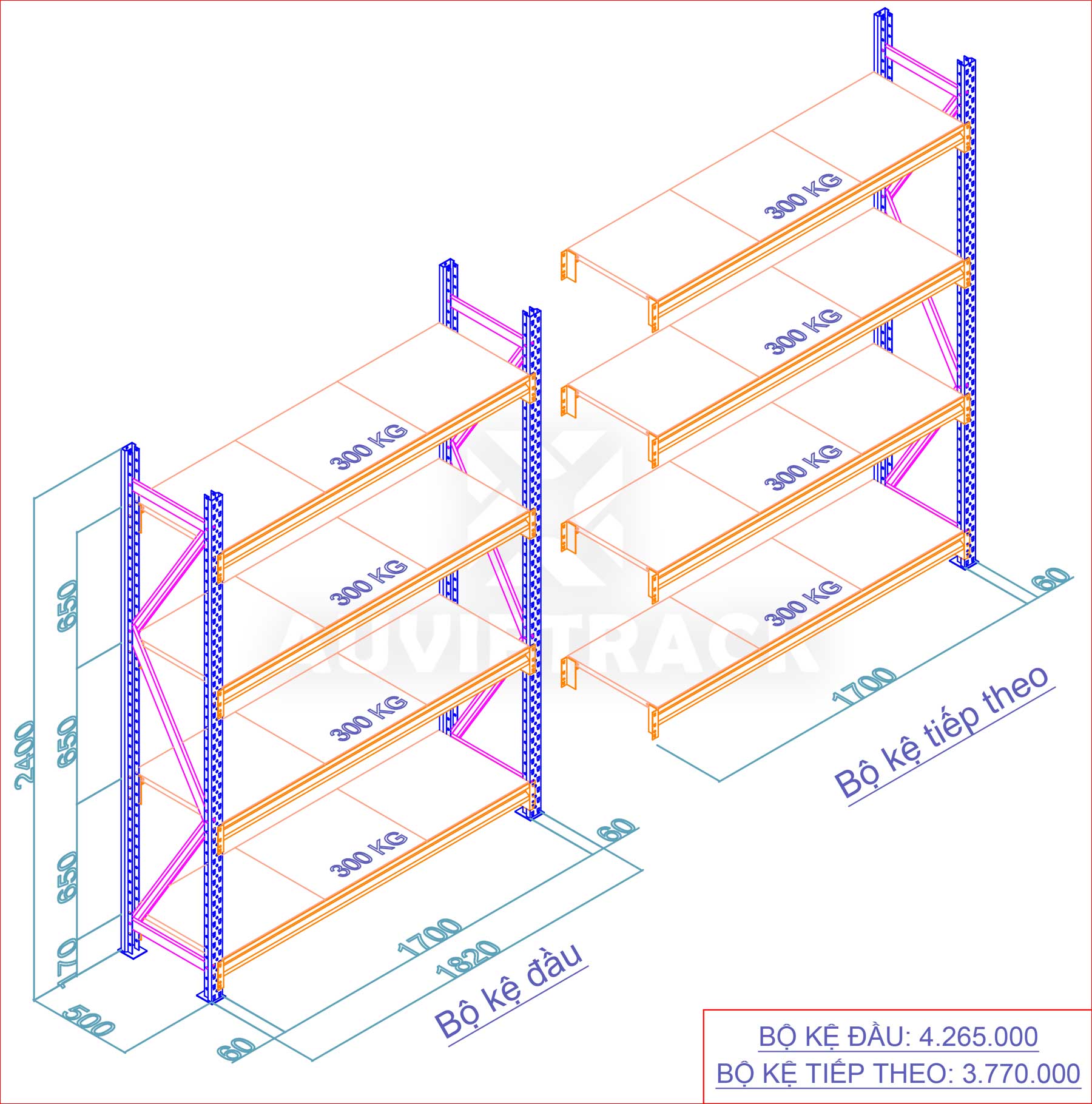 The price list of medium duty rack D - Au Viet Rack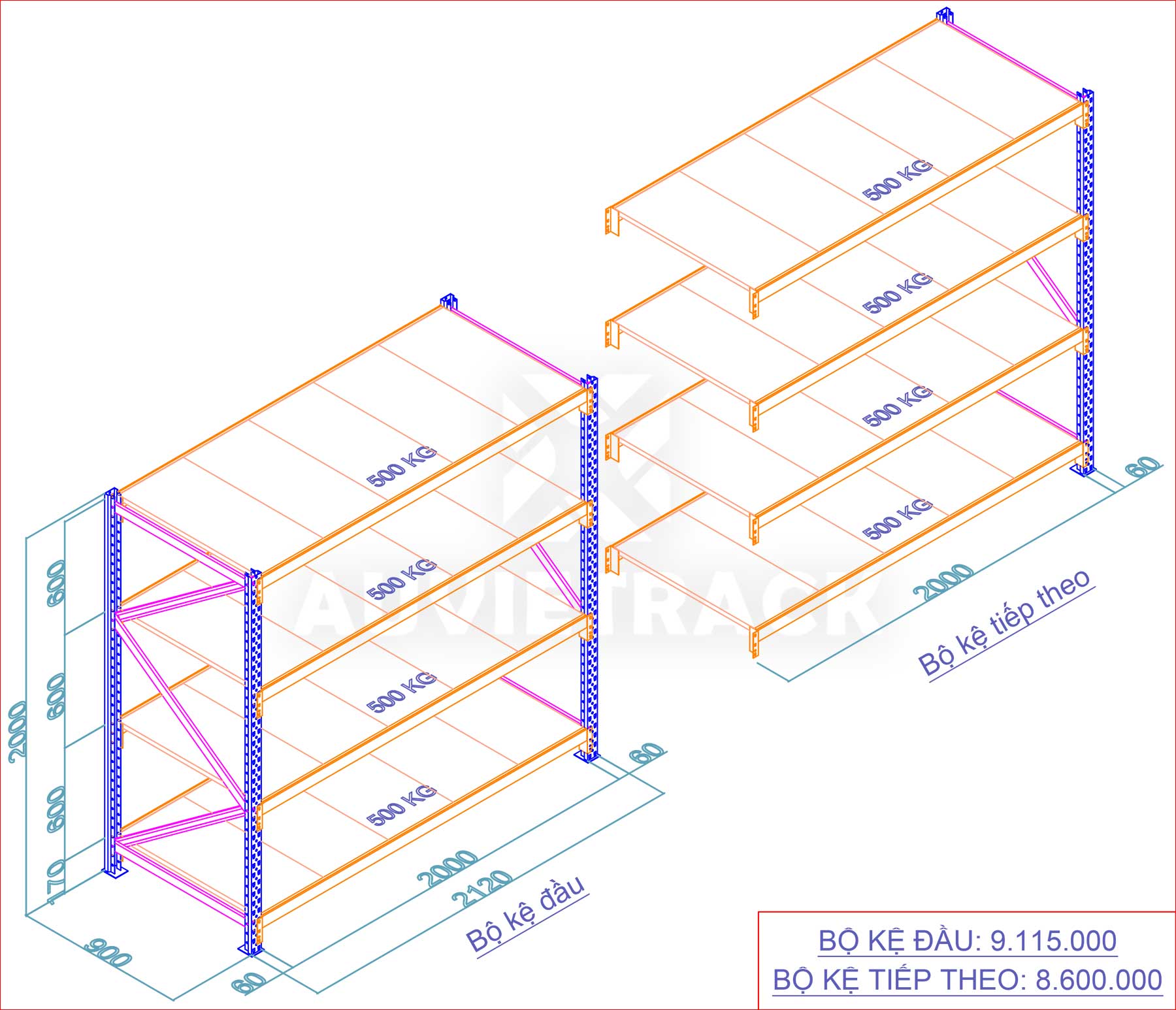 The price list of medium duty rack E - Au Viet Rack
(The cost includes delivery and instruction fees in Ho Chi Minh City. VAT is not included.
(*) Note: The cost is only for reference and includes some commonly used models of medium duty rack. The cost may vary depending on actual conditions and customer requirements.
To receive accurate consultation and pricing for your warehouse, please contact us for the fastest support.
Considerations when purchasing medium duty racks
Choosing a reputable seller of medium duty racks
To ensure the use of a safe rack system, avoid unwanted risks, and optimize investment costs, choosing a reliable manufacturer of high-quality medium duty racks is a top priority. Therefore, customers should research sellers of medium duty racks with credibility in the market, clear pricing policies, and warranty regimes.
Pay attention to the material composition of the racks
Medium duty racks made from high-quality steel materials will guarantee stability. Additionally, most medium duty rack models are coated with electrostatic paint to prevent oxidation and rusting on the surface.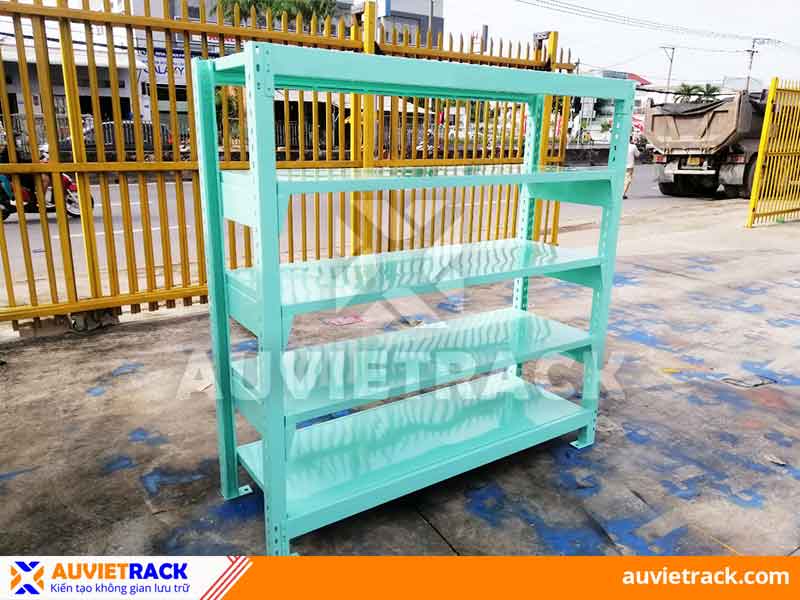 Powder-coated medium duty rack
Determining the need for goods storage
If the stored goods are small retail items with light weight, using medium duty racks is a perfect solution that helps save investment costs and improve the operational efficiency of businesses.
In addition, medium duty racks can also be used as display shelves for goods in stores, supermarkets, or for storing documents and papers in offices or schools.
Depending on the storage needs for specific items, customers can request the supplier to provide a design sample of medium duty racks with desired load capacity and characteristics.
Avoid choosing racks that are too cheap
The price factor greatly influences the decision to invest in a medium duty rack system. However, businesses should avoid choosing cheap racks that may pose risks to safety and functionality, and are prone to damage, affecting the safety of goods in the warehouse.
The best quality manufacturer of medium duty racks
"Where to buy good medium duty racks?" has become a difficult question for many businesses as there are numerous suppliers in the market offering a variety of models and prices.
Au Viet Rack is a leading reputable brand specializing in the production of various types of storage racks, iron pallets, and providing storage solutions for warehouses. With a focus on product quality and a desire to bring the best products and services to customers, Au Viet Rack has gained the trust of hundreds of customers through the implementation of numerous projects nationwide.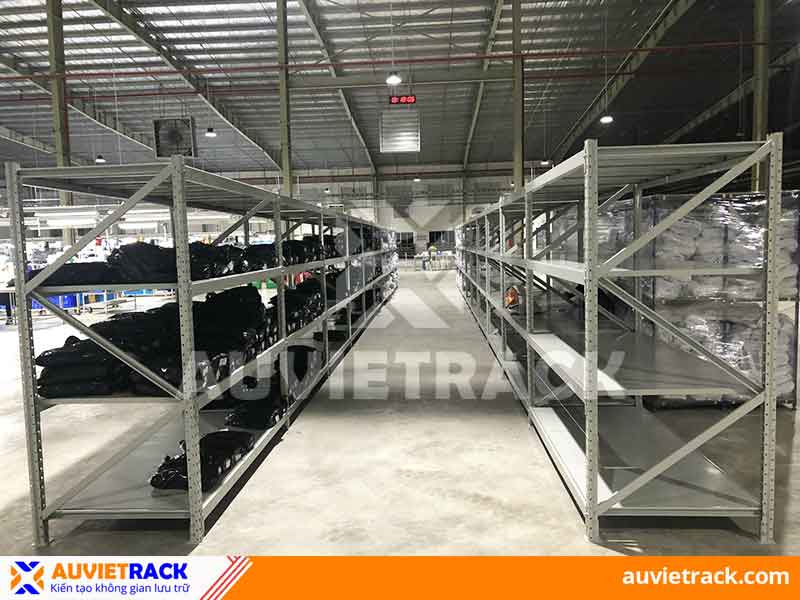 Medium duty rack for leather shoes, implemented by Au Viet Rack
You can rest assured when choosing Au Viet Rack because:
All products are made from high-quality steel materials, and they are also coated with surface treatment paint to limit rust, corrosion, and extend the lifespan of the products.

We are ready to provide free consultation and support, as well as propose optimal and cost-saving solutions for you.

We adhere to the agreed-upon schedule, ensuring that your business operations are not disrupted.

We offer a long-term warranty policy for our storage racks.


The article has provided you with a price list for medium duty racks and some information to help you choose the most suitable storage racks for your needs. If you need to purchase medium duty racks or require detailed product consultation, please contact us immediately for assistance.