Selective Racking Price Update 2023
Selective Racking Price Update 2023
For the ever-growing storage needs of many businesses today, how to organize goods in the warehouse most efficiently is always a matter of great concern. Investing in a storage rack system is an effective solution, and among them, Selective Racking is the most commonly used type of heavy-duty storage rack in many warehouses.
In this article, let's explore the characteristics of this type of rack and refer to the Selective Racking price list with Au Viet Rack to assess whether this is the suitable choice for your warehouse.
What is Selective Racking?
Selective Racking is designed for storing heavy-duty goods and can be combined with various types of pallets for goods, suitable for most of the forklifts available on the market today.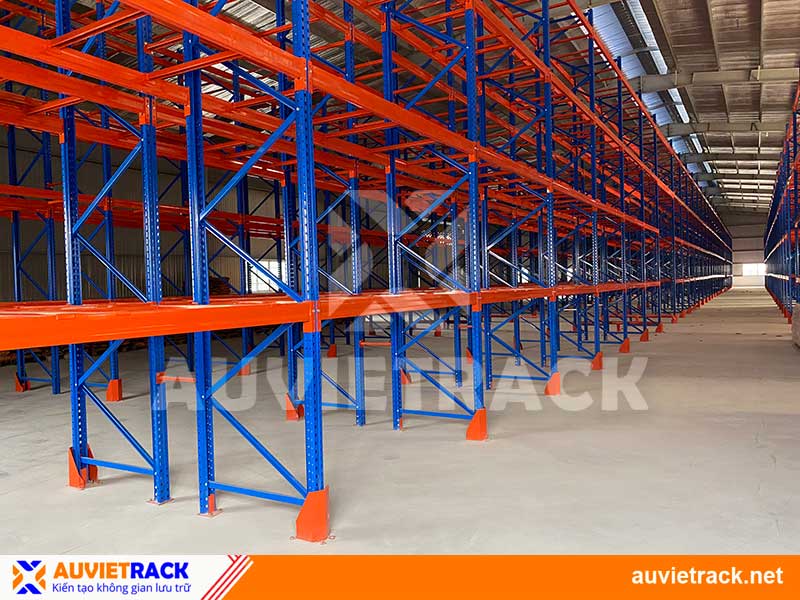 What is Selective Racking?
>>> See detailed specifications, drawings, and Selective Racking dimensions
Benefits of using Selective Racking for warehouses
As a commonly used type of rack in warehouses, Selective Racking offers several outstanding advantages:
Selective Racking can store a variety of goods, and its rack levels can be flexibly adjusted, making it suitable for warehouses with various types of pallets in different sizes.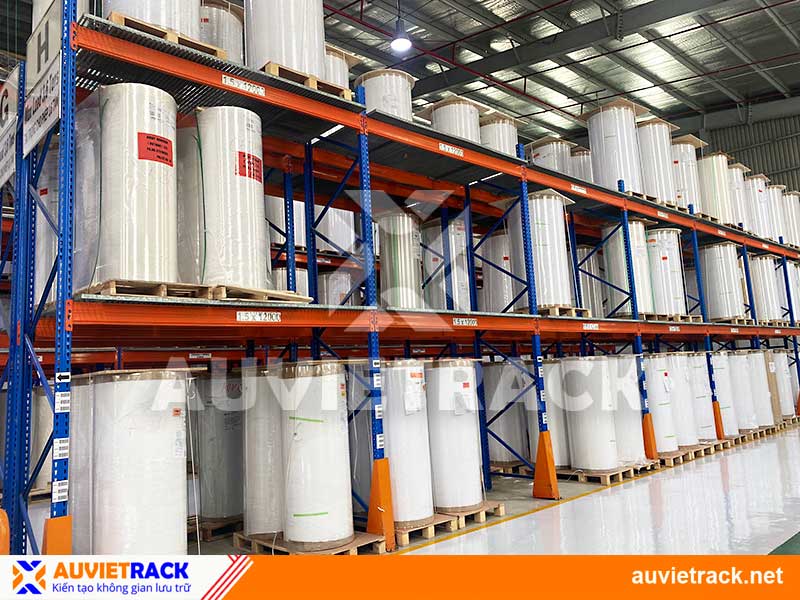 Selective Racking for Paper Roll Storage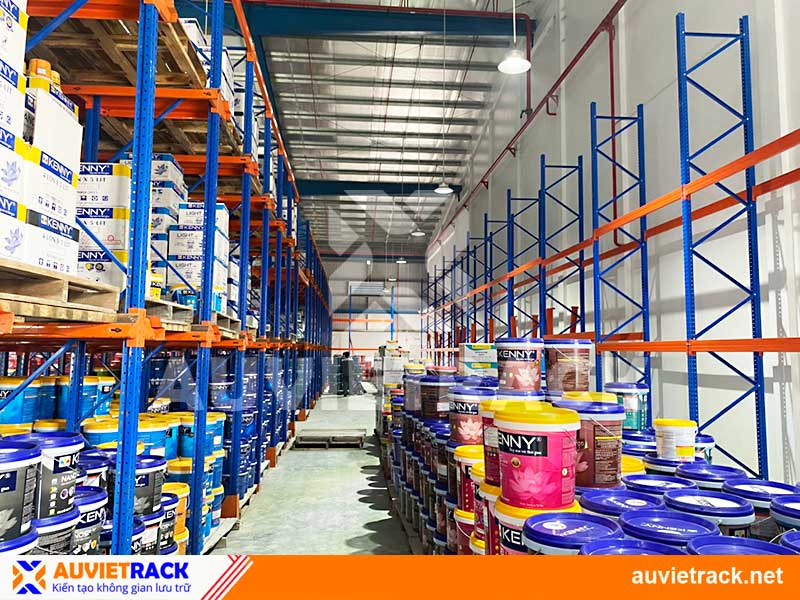 Selective Racking for Paint Storage in Warehouses

The design of Selective Racking allows direct access to palletized goods, making it easy to select and expedite the process of loading and unloading within the warehouse.
Selective Racking is compatible with most types of forklifts available in the market, helping businesses save on specialized forklift investment costs.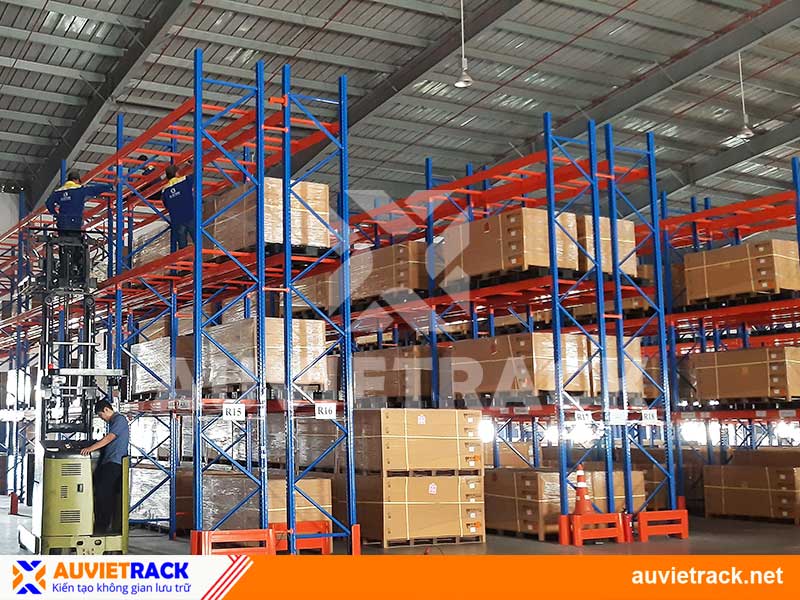 Selective racking for finished product storage in warehouses
With its simple structure, easy maintenance, and repairability, Selective Racking is the most cost-effective storage solution compared to other heavy-duty rack systems.

How much does Selective Racking cost?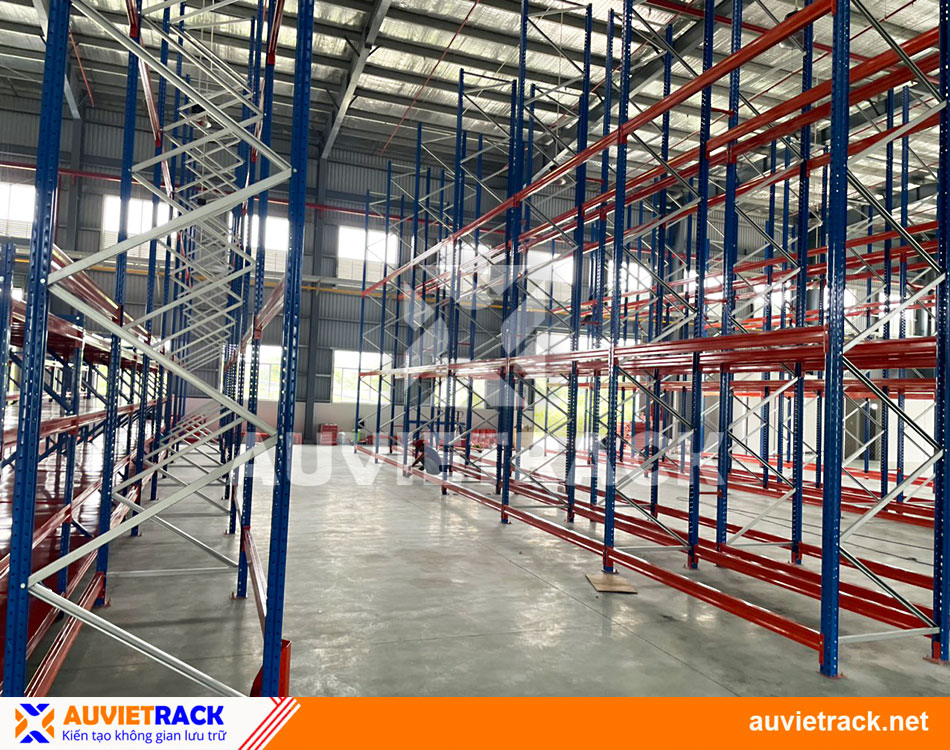 Selective Racking - Au Viet Rack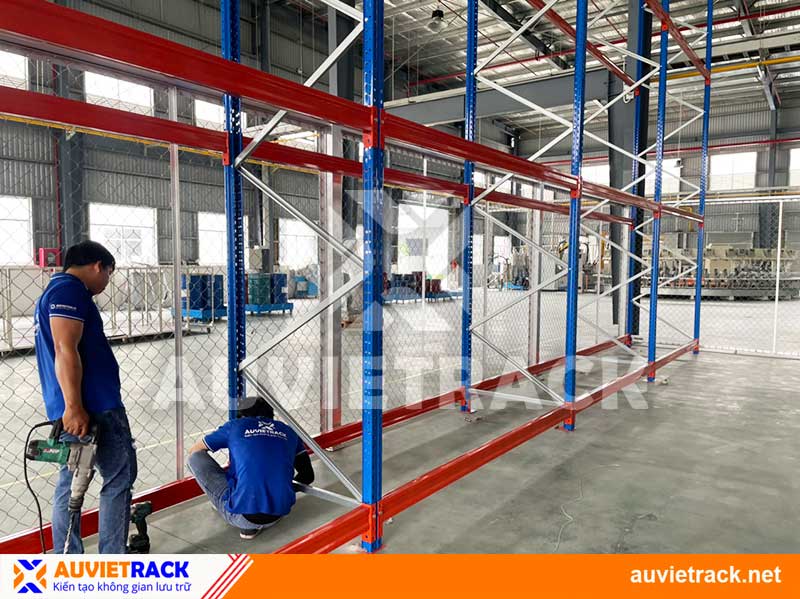 Selective Racking - Au Viet Rack
Selective Racking is designed and manufactured according to customer requirements, as well as depending on the characteristics of the warehouse.
The factors that determine the cost of the racks include load capacity, dimensions, paint material, etc., which are usually not fixed. Therefore, you should directly contact manufacturing and installation companies for more details.
Below is the price list for Selective Warehouse Racking from Au Viet Rack for you to refer to and choose from: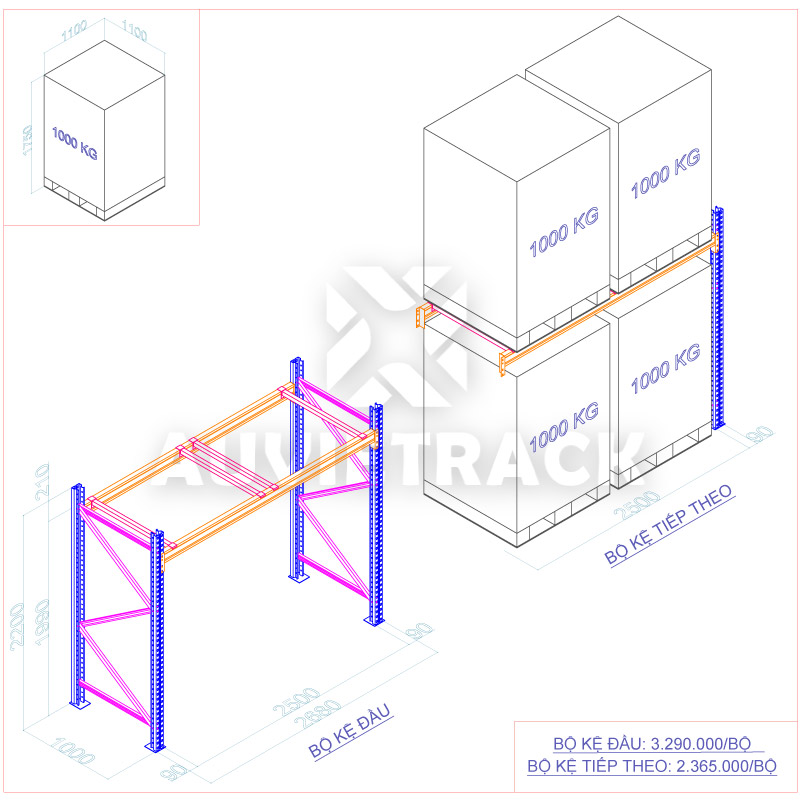 The price list of selective racking A - Au Viet Rack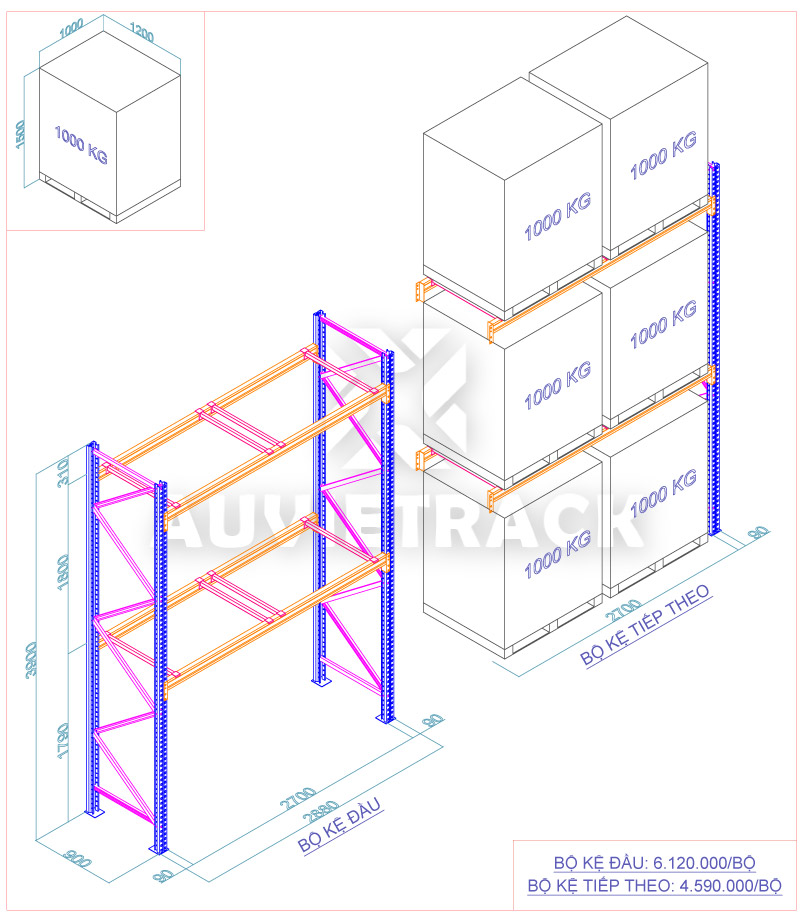 The price list of selective racking B - Au Viet Rack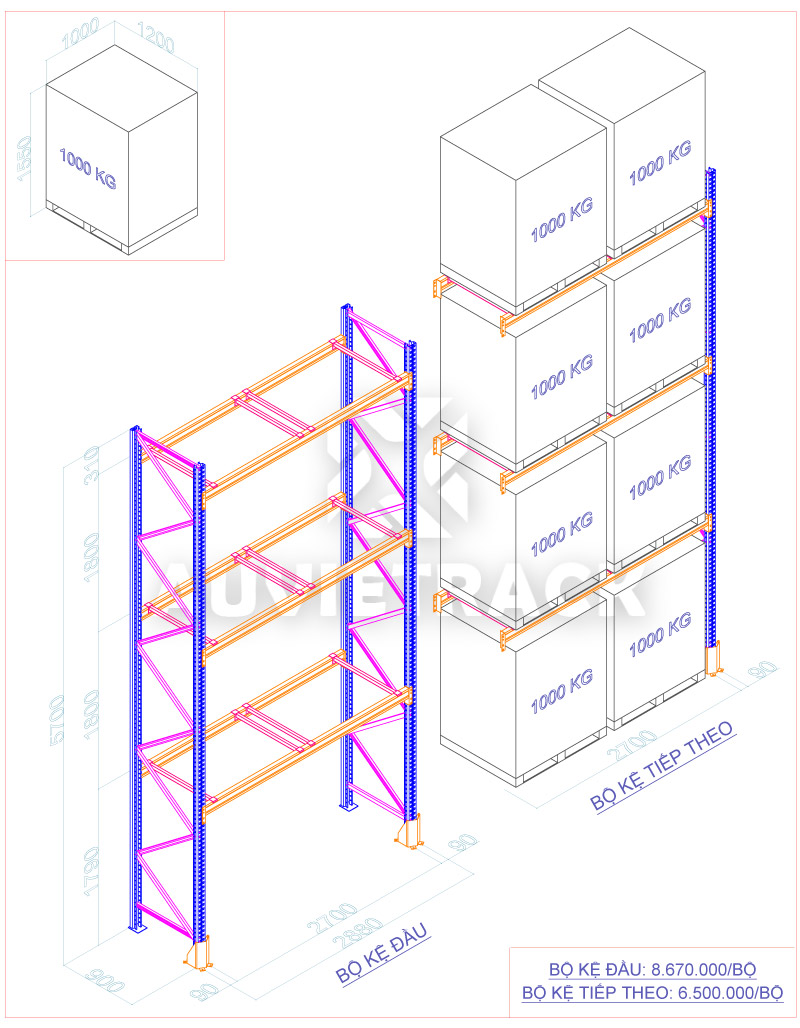 The price list of selective racking C - Au Viet Rack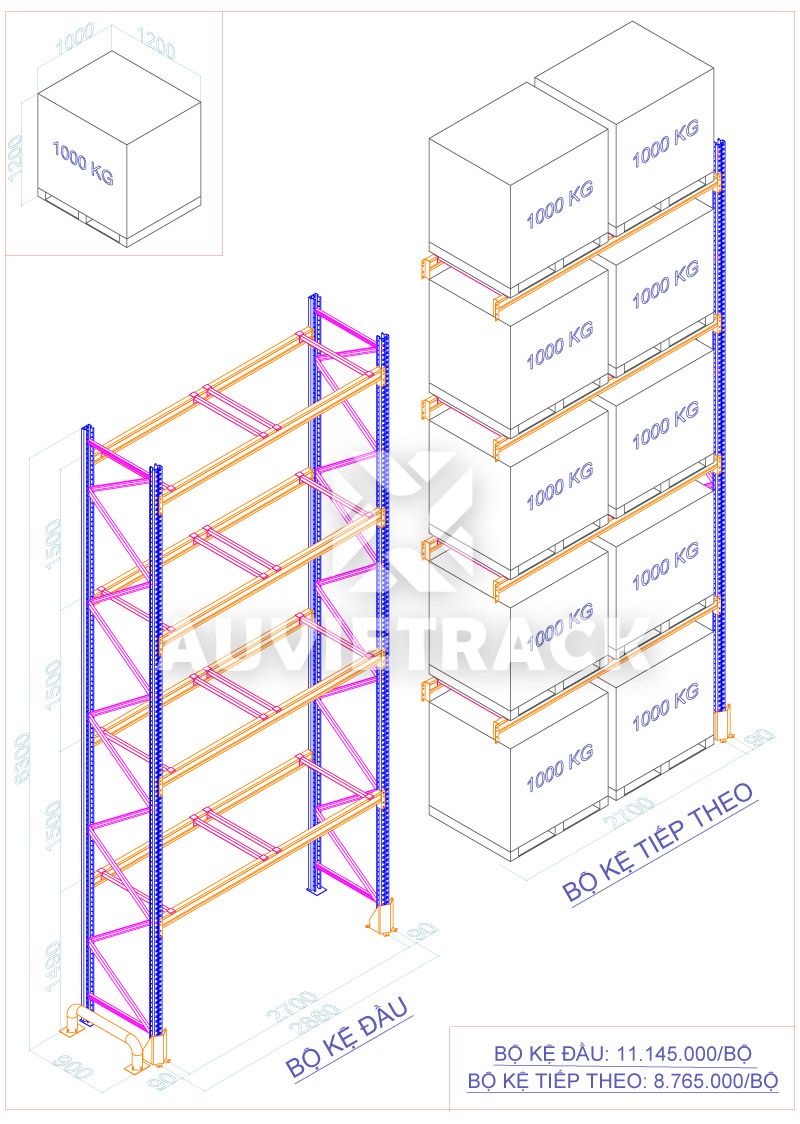 The price list of selective racking D - Au Viet Rack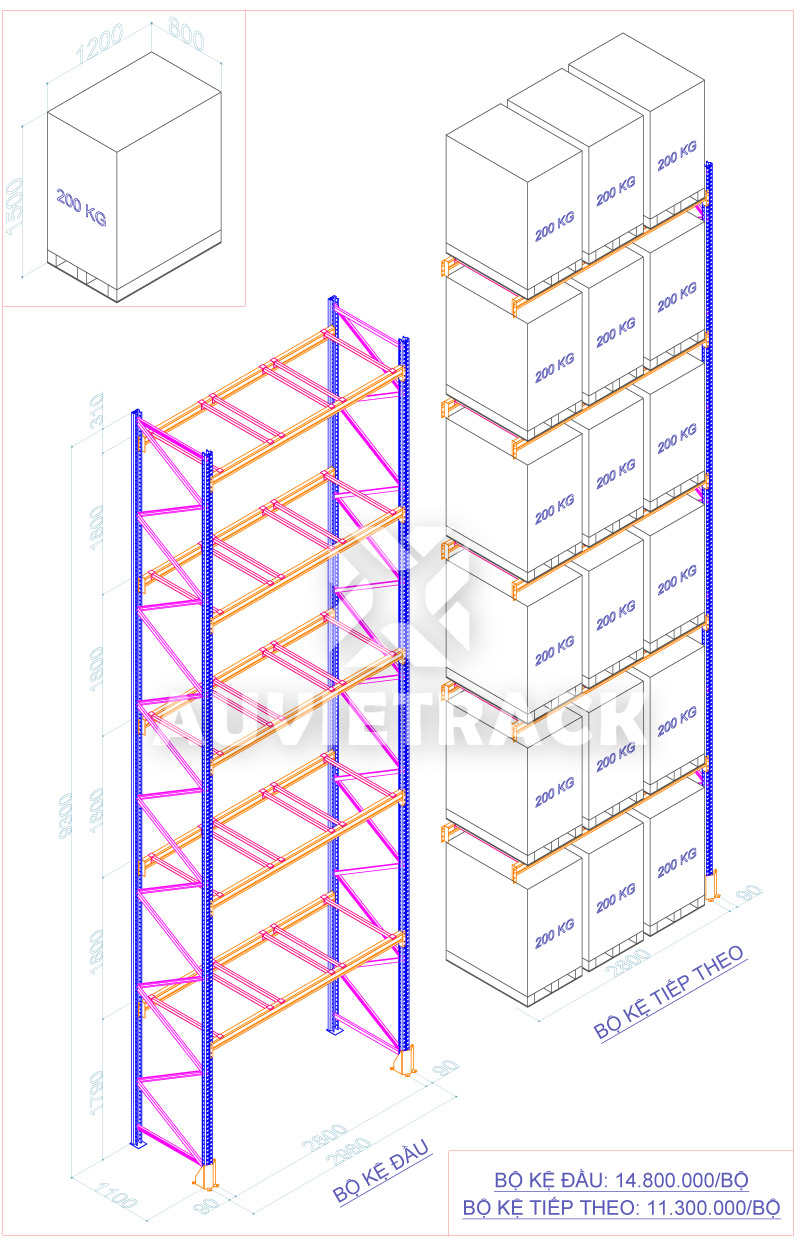 The price list of selective racking E - Au Viet Rack

(The price above includes transportation and installation fees in Ho Chi Minh City. VAT is not included in the price.)
Above is a reference price list for some commonly used Selective Racking models in many warehouses. Product prices may vary depending on actual conditions and customer requirements.
For accurate consultation and pricing for your warehouse, please contact us immediately for the fastest support.
Considerations when choosing a selective racking installation provider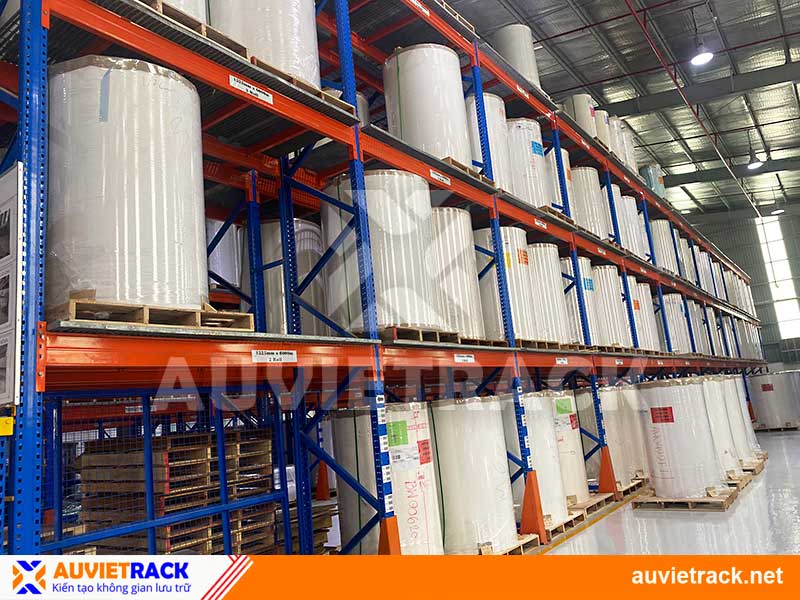 Selective racking for storing paper rolls
To ensure the smooth operation and safety of your Selective Racking system, it's important to select a reputable company for the installation of your warehouse racking system.
Here are some considerations that customers should pay attention to:
Expertise: The level of expertise directly impacts the quality of the racking system. Choosing a manufacturer with high expertise and modern manufacturing technology will provide you with an optimal solution for storing your goods.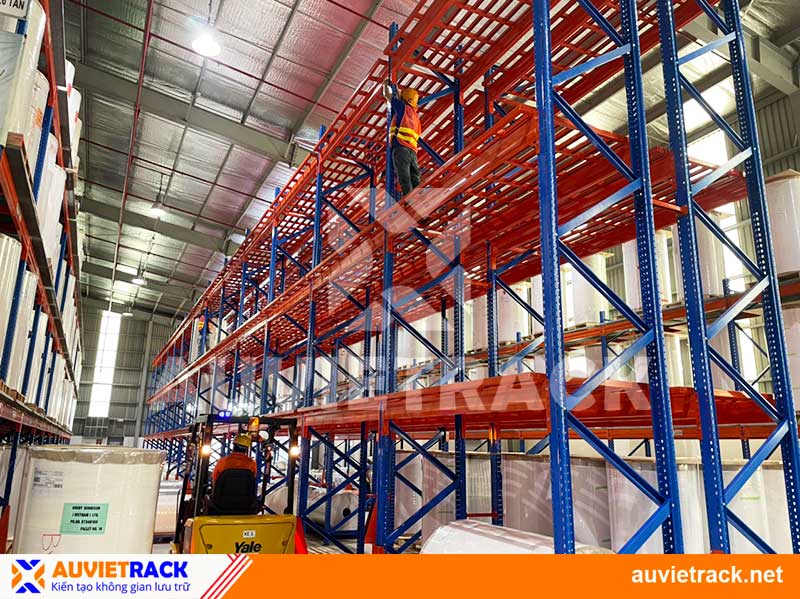 Au Viet Rack's Team Installing Selective Racking
Pricing: Low-priced racks may pose a safety risk. Therefore, in addition to considering how much Selective Racking costs, you should choose a supplier that offers the best balance of quality and reasonable pricing.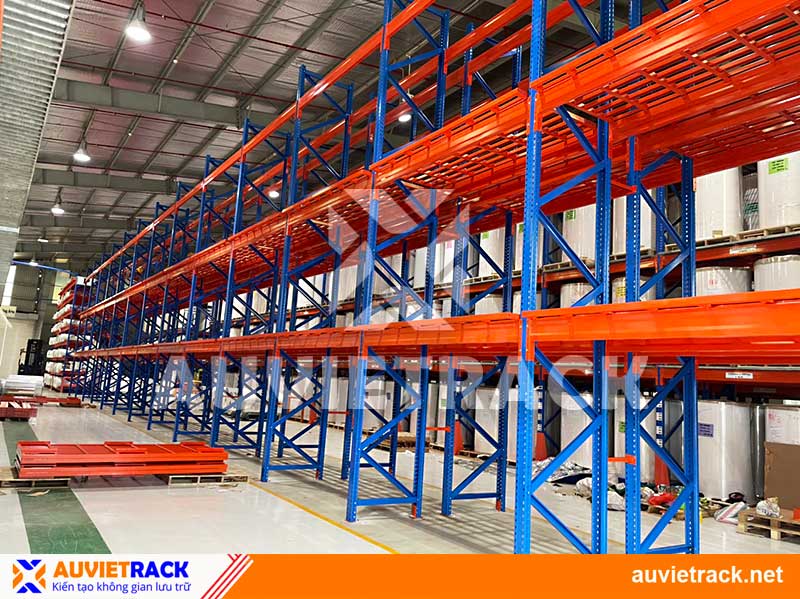 Selective Racking System - Au Viet Rack

Progress: Another important factor is the production and installation timeline. Ensuring that the racking system is completed on schedule helps businesses avoid potential delays and ensures operational efficiency.
Service: Quick consultation support, specific warranty policies, and maintenance services will provide businesses with peace of mind during the use of the racks.


Where to buy high-quality and competitively priced Selective Racking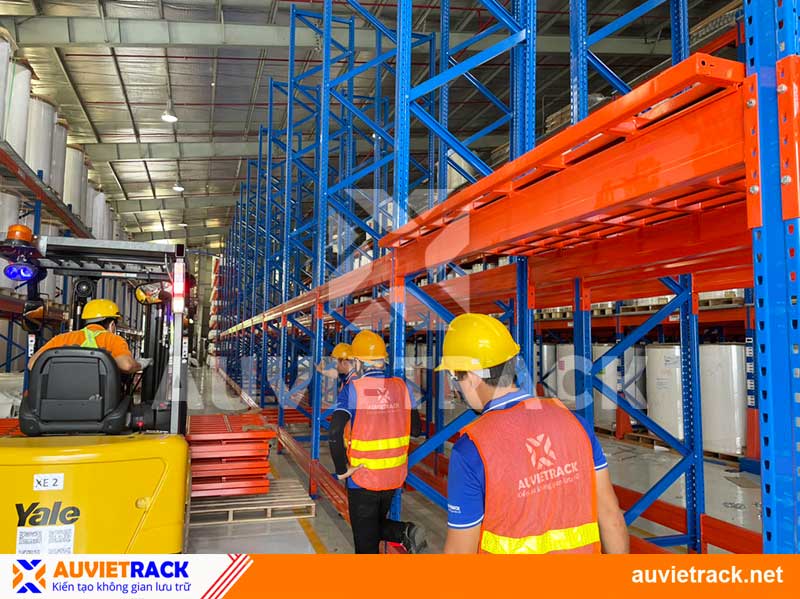 Selective racking installation and construction
As one of the leading manufacturers and suppliers of warehouse racking systems, with a commitment to customer satisfaction, Au Viet Rack always places quality as a paramount prerequisite.
At Au Viet Rack, we take pride in our highly professional team that provides support to you from consultation and assessment to installation, maintenance, with the ultimate goal of delivering the best products and services.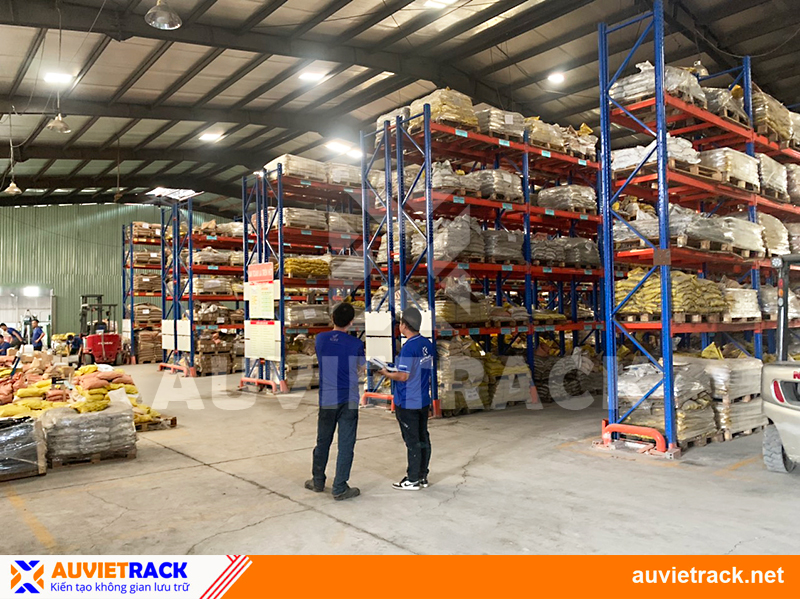 Au Viet Rack's Team conducting site surveys and providing customer consultation

Furthermore, Au Viet Rack ensures that production and installation are carried out according to the initially agreed-upon schedule. Providing high-quality products at the most optimal prices helps businesses save on investment costs for their warehouse storage rack systems.
In this article, Au Viet Rack has provided customers with basic information about the product as well as the price list for Selective Racking. We hope this has helped you gain a better understanding of this type of rack and make the right choice for their warehouse. If you require consultation and installation of Selective Racking, please contact us for the fastest support.