SELECTIVE RACKING
Selective racking is the most widely used heavy-duty storage rack system in warehouses today. For large warehouses with a high frequency of inbound and outbound operations, Selective pallet racking is the optimal choice for the storage needs of businesses.
Selective racking is a flexible industrial shelving system that is widely used in warehouses with both fixed and changing storage requirements. So, what is Selective racking? Let's analyze and clarify the characteristics of this Selective racking.
SELECTIVE STORAGE RACKING OFFERS VERSATILE STORAGE CAPABILITIES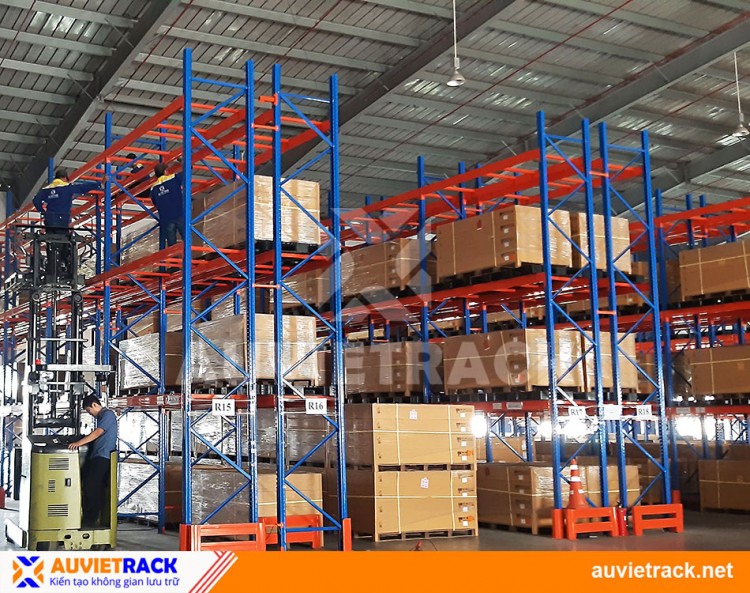 For warehouses with various pallet types and sizes, Selective Racking is always the top choice.


Selective pallet racking is also the only option for warehouses with multiple types of goods and different item codes (SKU).


Additionally, Selective Racking can incorporate mesh decks, steel panels, or timber decks to meet diverse storage and complex operational needs in industrial storage facilities.


The rack height can be easily adjusted based on the characteristics of the goods and forklift operations.



Selective Racking is suitable for warehouses of various sizes, whether small or large.
FAST LOADING AND UNLOADING SPEED, ACCESSIBILITY TO 100% OF PALLET POSITIONS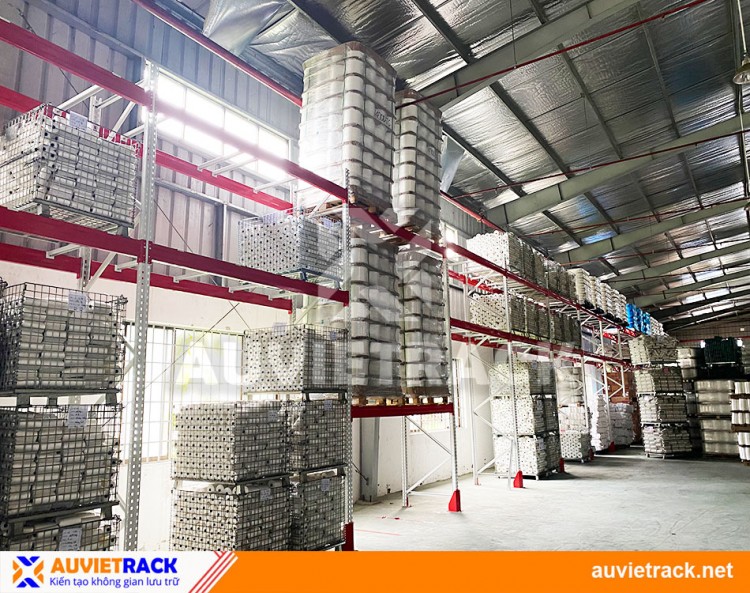 The warehouse management principle can be applied to both FIFO (First In First Out) and LIFO (Last In First Out), making loading and unloading speed of Selective industrial racking extremely fast compared to other conventional racking systems.


With the ability to select goods from any pallet position within the racking system, it ensures continuous goods in and out, easy inventory checking, and expiration date management.



With the advantages of flexible movement, easy installation, and fast goods inbound and outbound speed, Selective racking is the number one choice for both fixed and changing storage requirements in businesses' warehouses.
MINIMIZE THE COSTS OF INVESTMENT AND MAINTENANCE FOR THE RACKING SYSTEM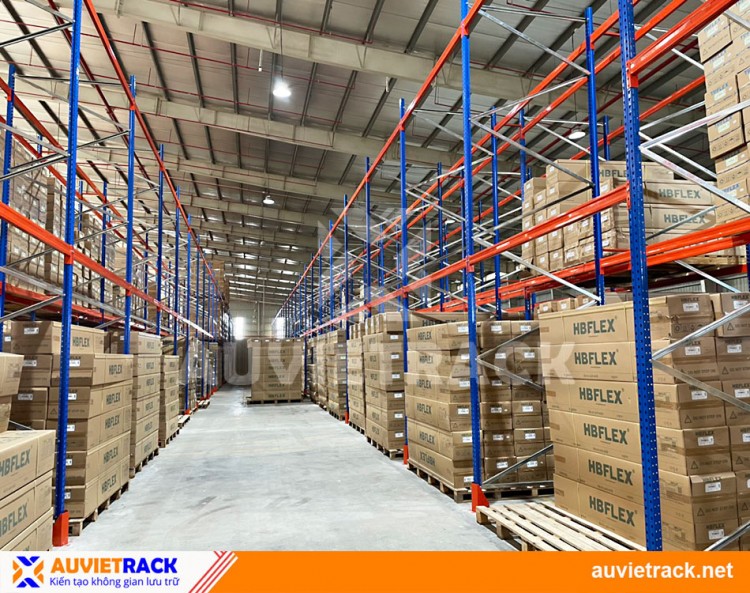 The simplicity of operation and wide aisles between lines of Selective racking make them suitable for most commonly used forklifts in the market, such as diesel, gasoline, LPG, electric, and automated forklifts, resulting in cost savings on forklift investment compared to other racking systems.


Selective racking has a simple structure, quick production time, and easy installation, which minimizes costs and time.



The adjustable design of Selective racking allows for flexibility in accommodating various pallet types and sizes, easy maintenance, and cost-effective modifications and expansions compared to other racking systems.
DISADVANTAGES OF SELECTIVE RACKING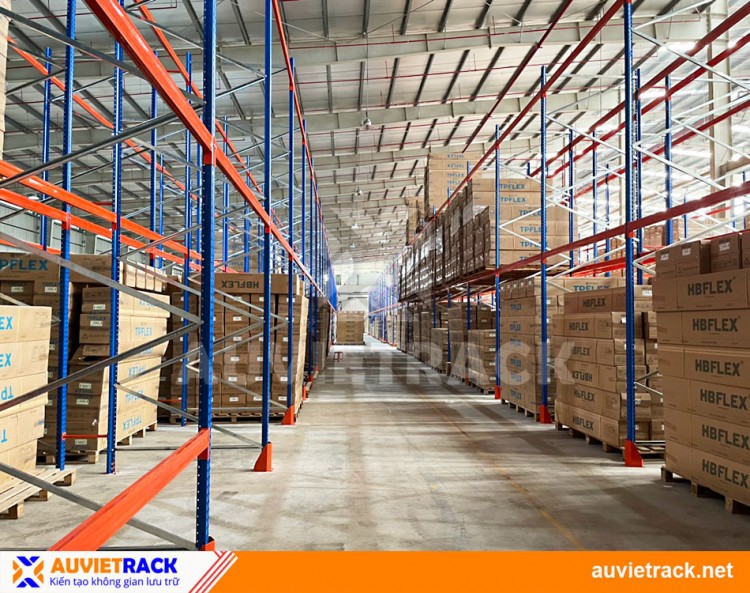 The wide forklift aisles, so utilizing only 40% of the warehouse space.
APPLICATIONS OF SELECTIVE RACKING
To ensure a well-organized warehouse operation, the arrangement and storage of goods need to be carefully considered from the beginning. Investing in a reliable storage racking system is essential, especially for expanding businesses that require increased warehouse space.
Selective racking finds applications in different types of warehouses, including:
Food and Beverage Storage

Pharmaceutical

Storage

Textile and Apparel Storage

Cold Storage

Facilities

Logistics Warehousing

Automotive Spare Parts Warehousing

Motorcycle Warehousing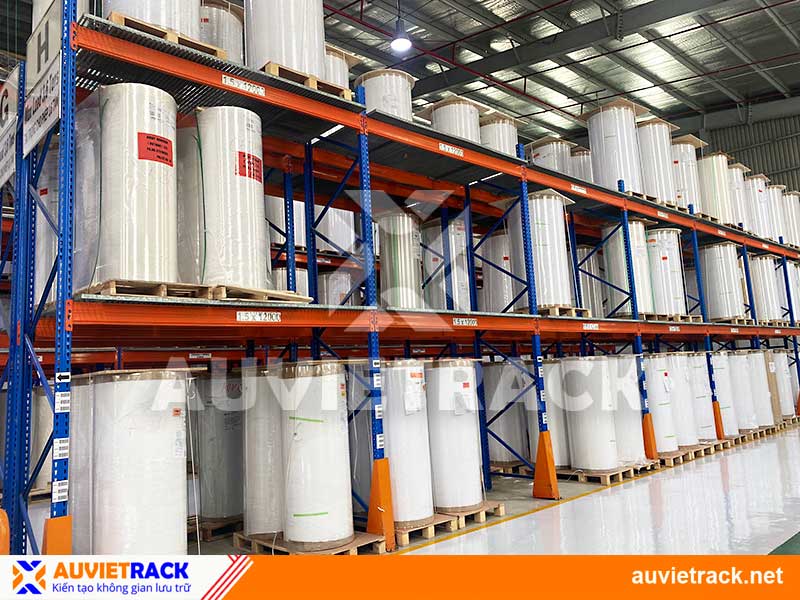 Selective Racking for paper roll storage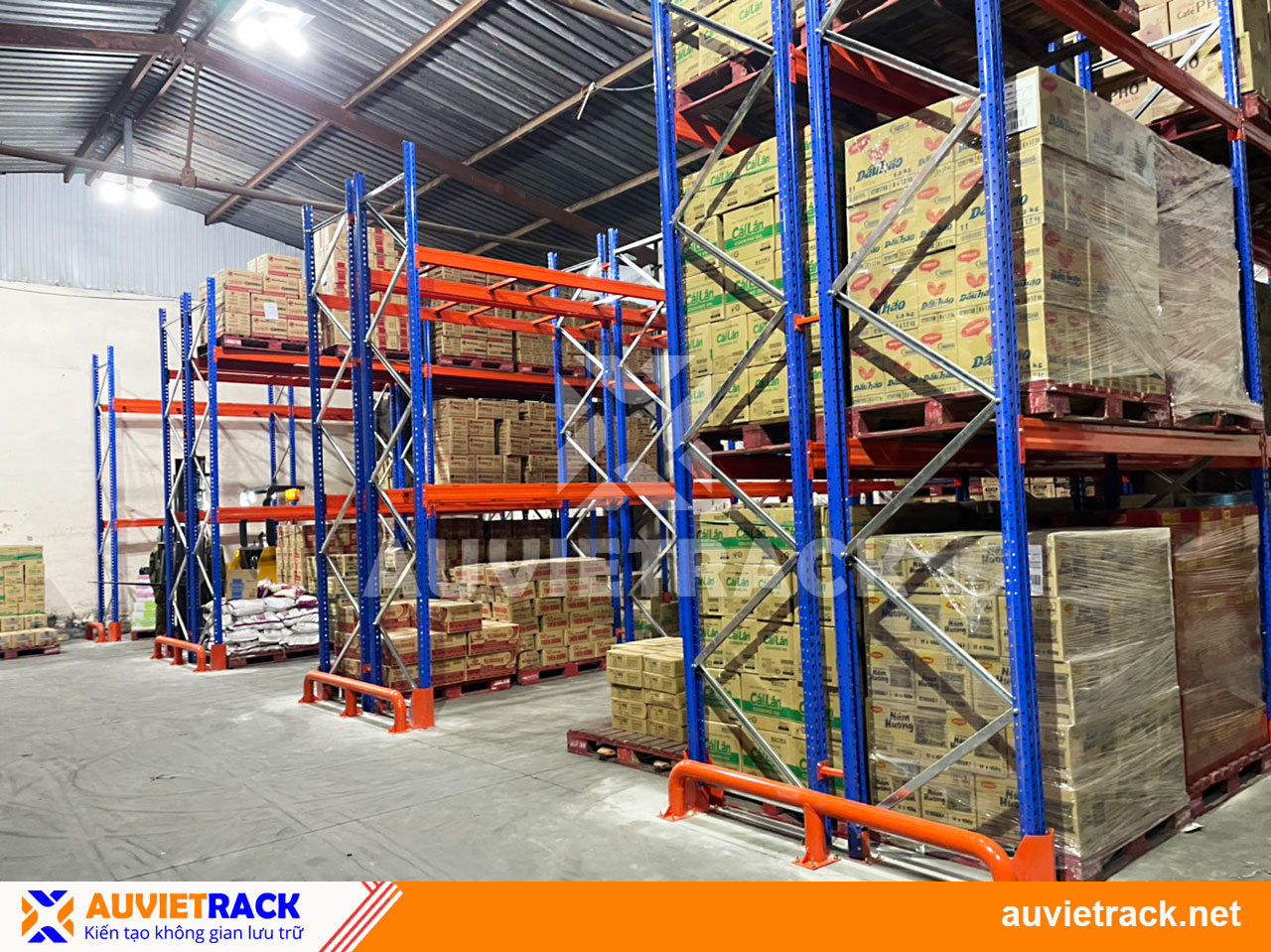 Selective Racking in food storage warehouses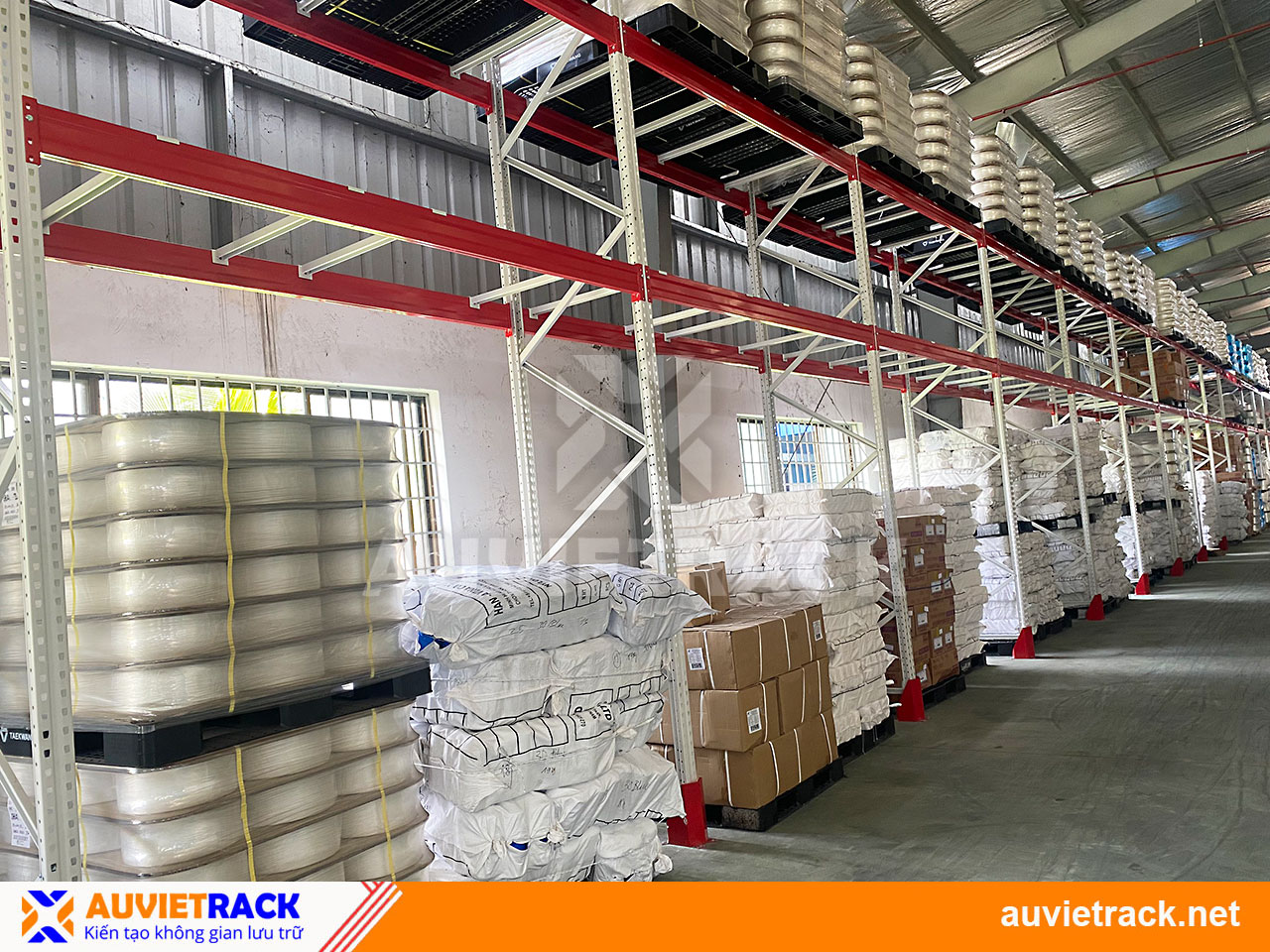 Selective Racking for thread spool storage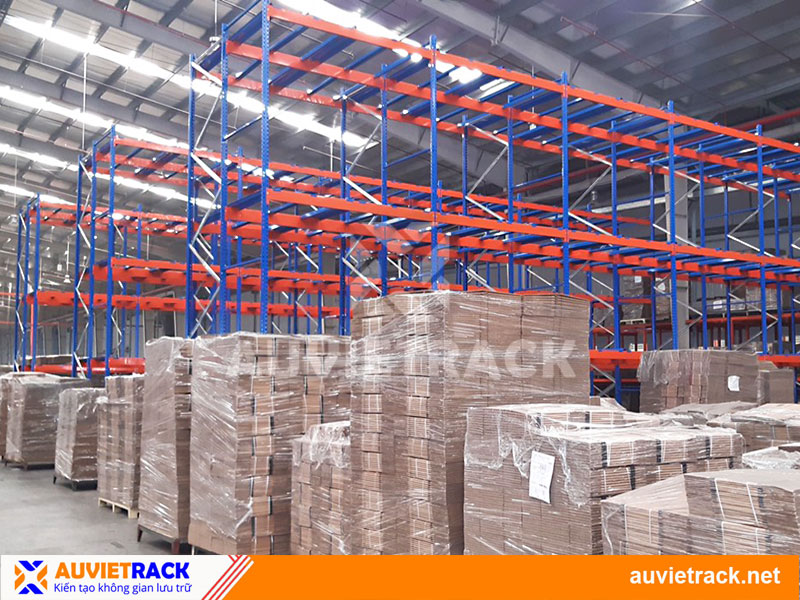 Selective Racking for paper packaging storage
Those are the most outstanding features of Selective racking that Au Viet Rack has provided to you. Additionally, you can find more details about the product such as specifications, engineering drawings, warranty policies, and more in the following sections.
You can contact us directly for free consultation or refer to our Selective Racking price quote.
Au Viet Rack sincerely thanks for the companionship of customers!