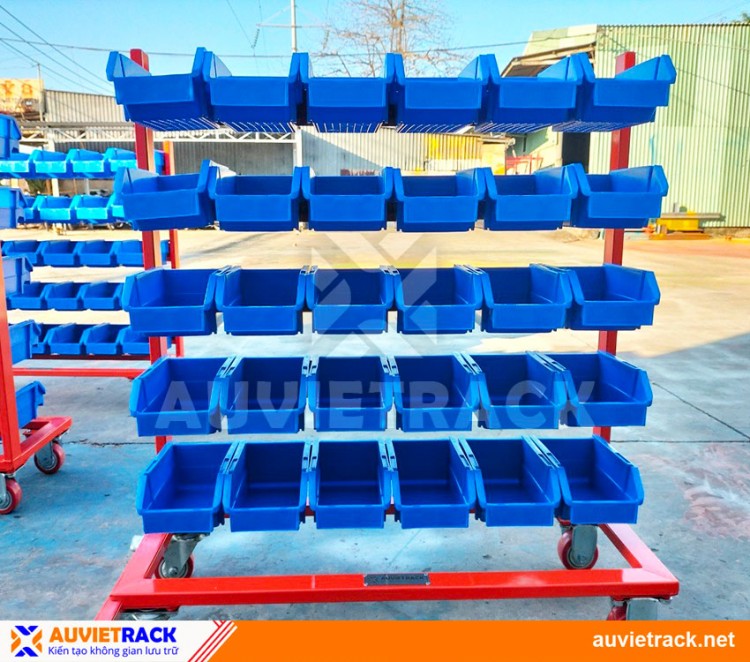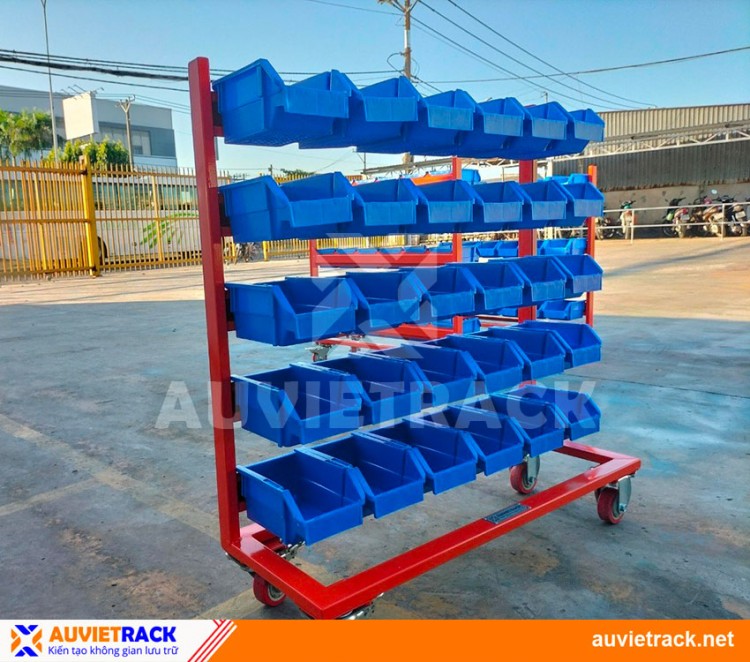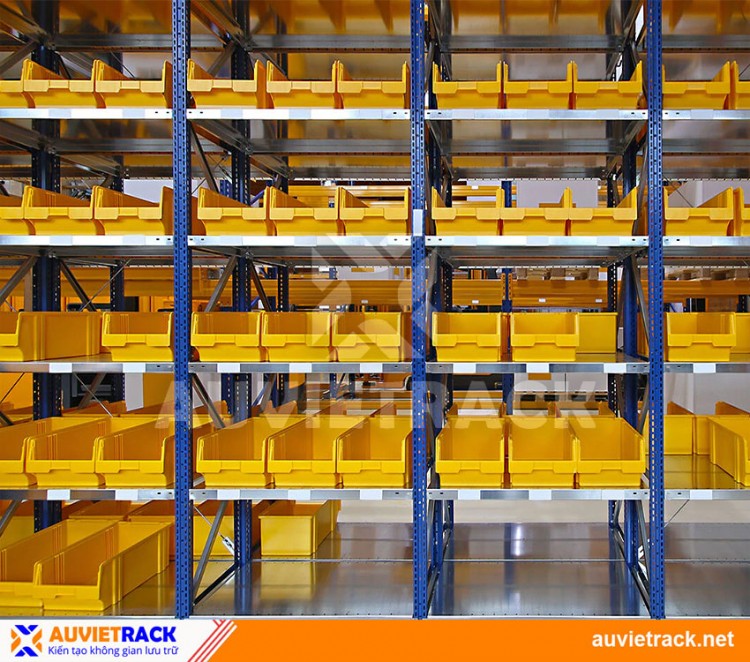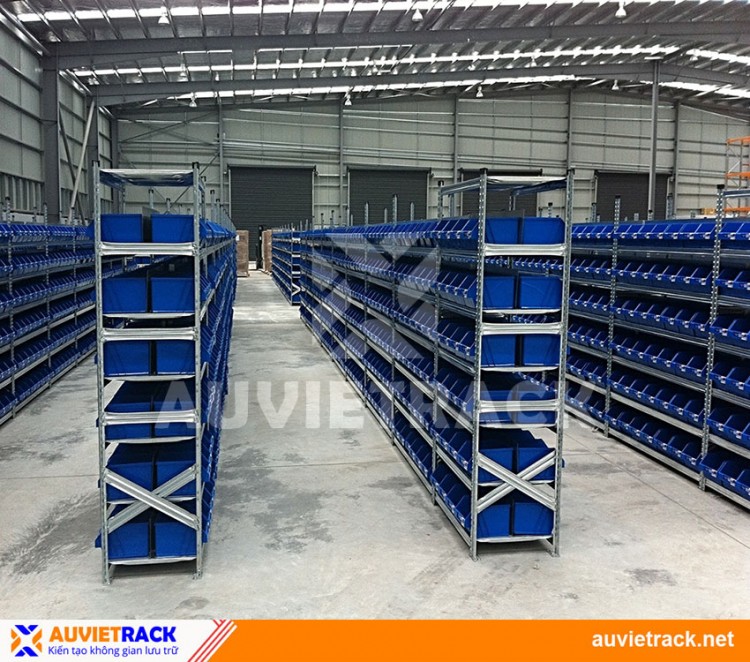 STORAGE BIN RACK
Storage bin racks, are specifically designed to store small-sized spare parts and components. The trays can be hung on hooks or placed on shelves, allowing for organized and systematic arrangement and storage of the items inside the trays.
Proper storage of small-sized goods such as electronic components, automotive spare parts, and motorcycle parts is crucial to prevent loss and damage. An optimal solution to facilitate the sorting, classification, and storage of these items is to use plastic tray racks. Let's explore the characteristics and features of storage bin rack with Au Viet Rack.
EASILY ADJUSTABLE TO SUIT USAGE REQUIREMENTS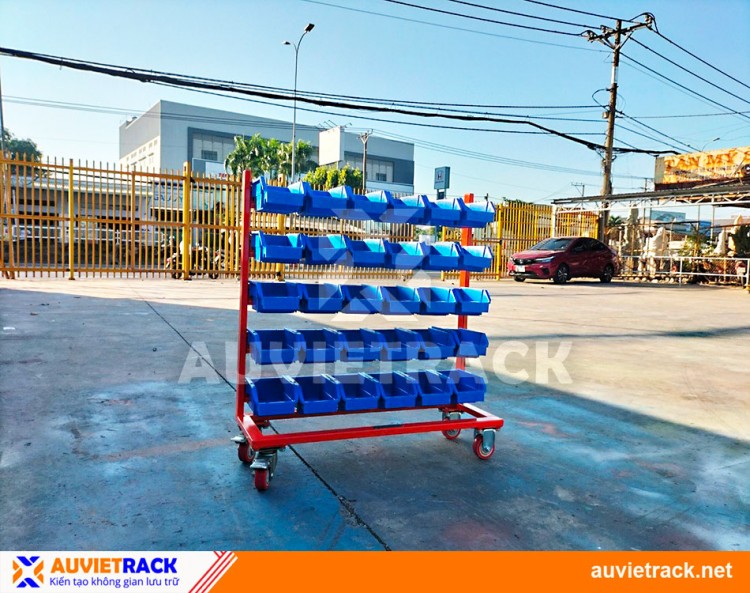 The size and height between each level of the storage bin rack can be flexibly adjusted to accommodate different storage needs of customers.


The surface of the storage bin rack can be customized with various materials such as plywood, acrylic, metal sheet, etc., to meet diverse usage demands.



There are multiple types and designs of the rack:




- Storage bin rack with wheels for easy mobility.




- Storage bin rack without wheels, which can be securely fixed in one position, but can still be quickly disassembled and moved to another storage location.
HIGH APPLICABILITY, SUITABLE FOR VARIOUS WAREHOUSE SPACES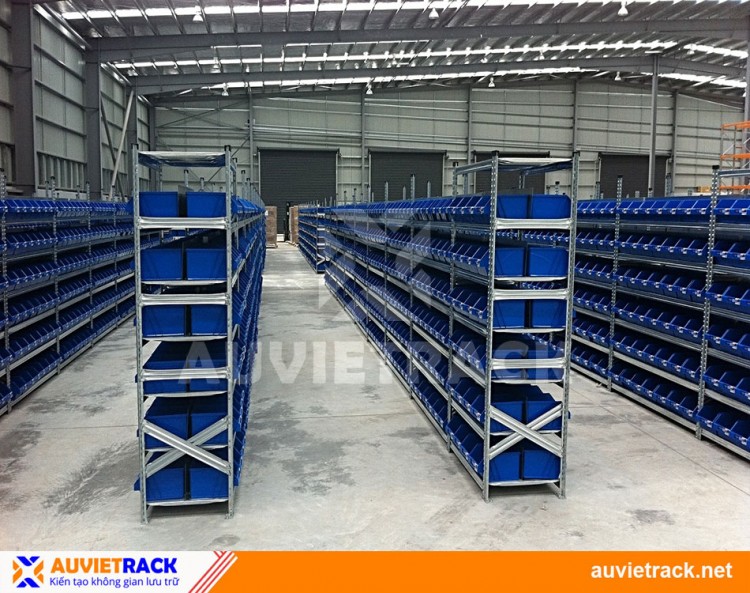 The compact size of the storage bin rack allows it to be used in different warehouse areas, including narrow spaces.



The height is typically at the level of employees' sight and reach, making it convenient for handling, loading and unloading, inventory management, and stock control.
EFFICIENT CONTROL AND ORGANIZATION OF GOODS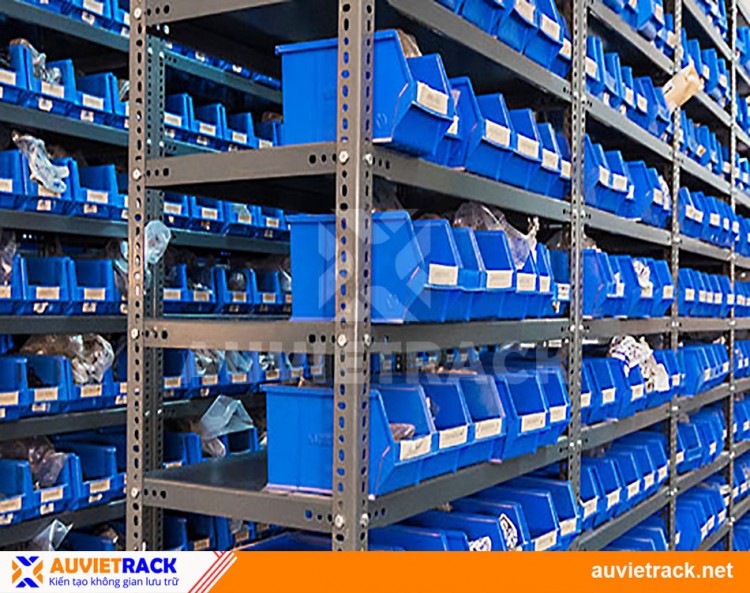 The storage bin rack is versatile for storing various types of products, especially small components, providing an efficient solution for storage and organization.


It facilitates the storage and control of small items during work processes, preventing product loss due to falling out during production.



The storage bin rack is easy to install with low investment costs and can be combined with other types of racks to enhance storage efficiency.
APPLICATIONS OF STORAGE BIN RACK
The storage bin rack, available in various sizes and designs, is used in warehouses across different industries such as electronics, assembly, healthcare, manufacturing, automotive, office, etc. It is especially useful for storing bolts, screws, and repair components.
Some applications of the storage bin rack in warehouses include: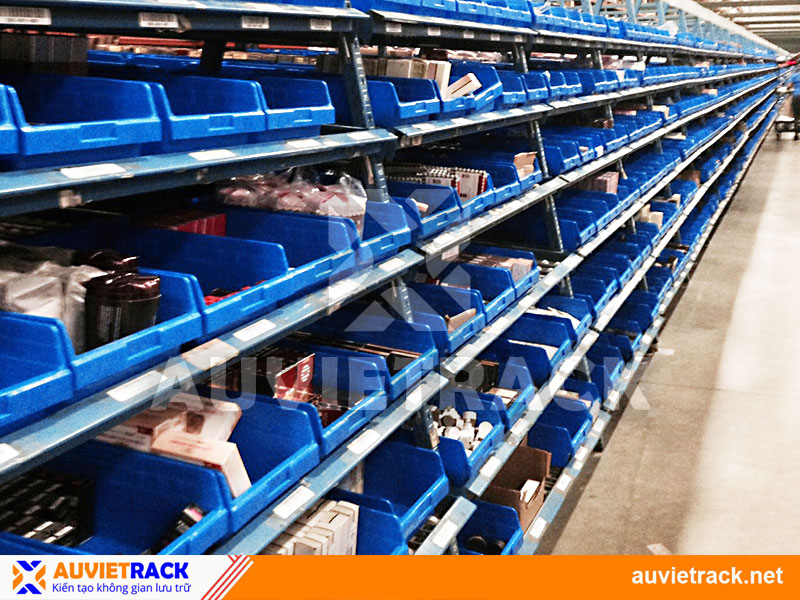 Storing electronic components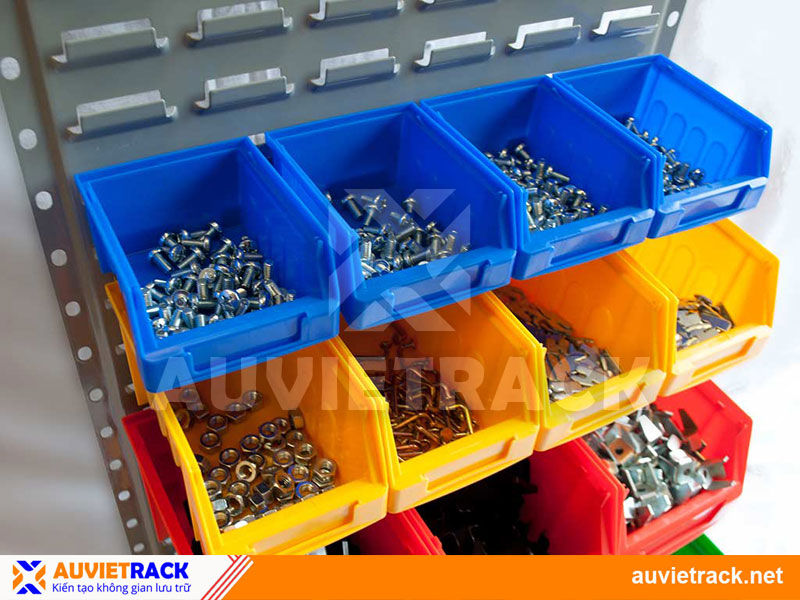 Storing screws and bolts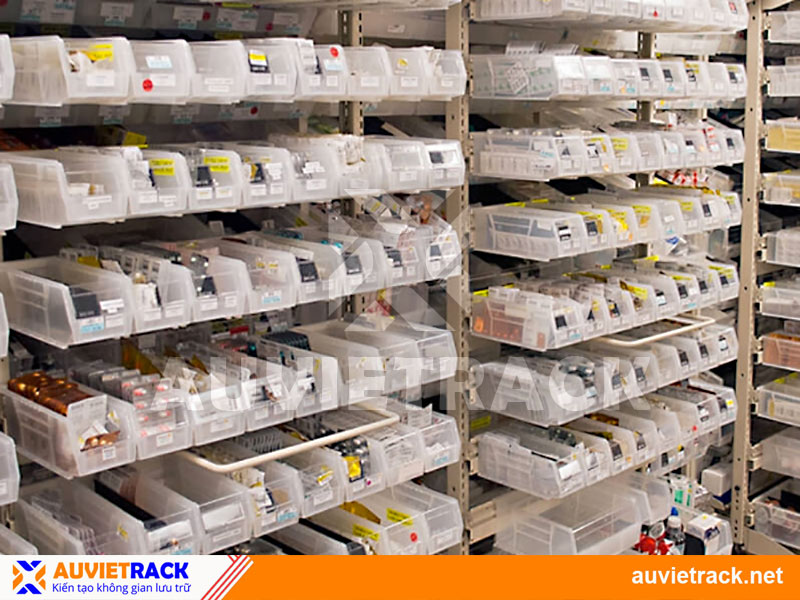 Storing medication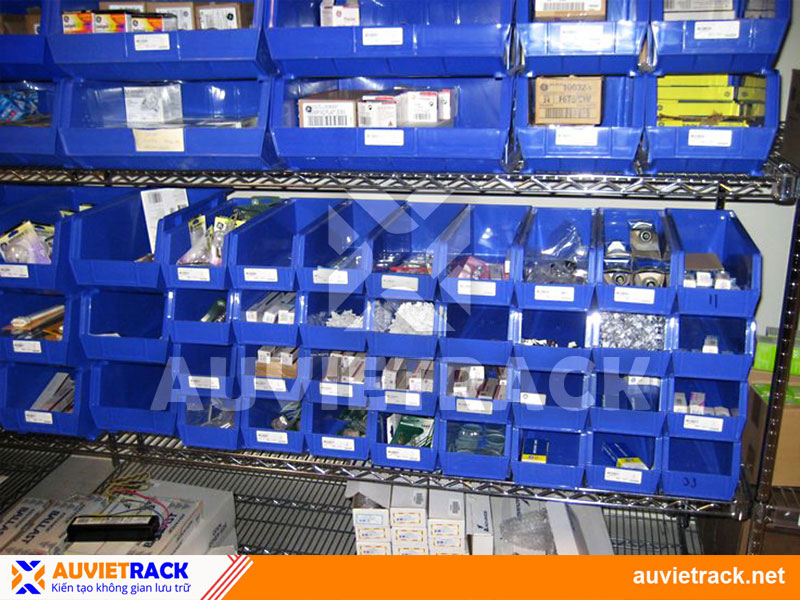 Storing repair components

These are the characteristics of the storage bin rack provided by Au Viet Rack. To learn more about the specific dimensions and specifications of the rack for your storage facility, please refer to the following sections.
You can contact us directly for consultation or refer to our storage bin rack price list.
Au Viet Rack sincerely thanks for the companionship of customers!