Which Warehouses Are Suitable For Selective Racking?
Which Warehouses Are Suitable For Selective Racking?
Utilizing selective racking systems helps businesses conveniently store and organize their goods while optimizing warehouse space. Currently, Selective Racking is the most widely applied type of rack, thanks to its numerous advantages such as reasonable investment costs and suitability for various warehouse types.
To find out if Selective racking is suitable for your warehouse or workshop, you can explore the details in the following article with Au Viet Rack.
Factors to consider when choosing storage racks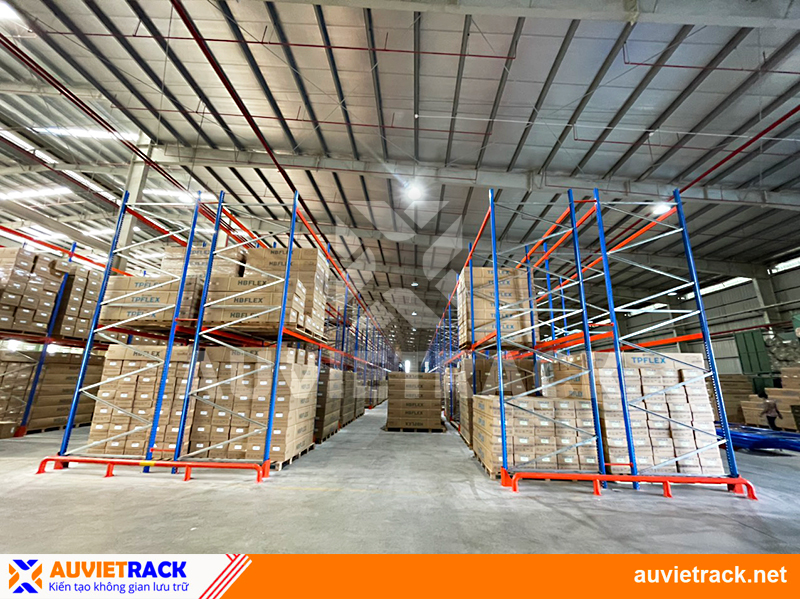 Selective racking Au Viet Rack
Investing in a storage rack system requires a significant cost, and each warehouse has its own characteristics and specific types of goods. Therefore, to choose the appropriate rack type, customers need to consider the following factors:
Import - Export needs


Handling goods in and out of the warehouse

If a business's operations require constant and rapid import/export of goods, rack types that allow direct access to pallets such as Selective racking and VNA racking are suitable choices.
Depending on the characteristics of the stored goods, whether they are uniform or varied in type, this forms the basis for choosing the appropriate storage rack.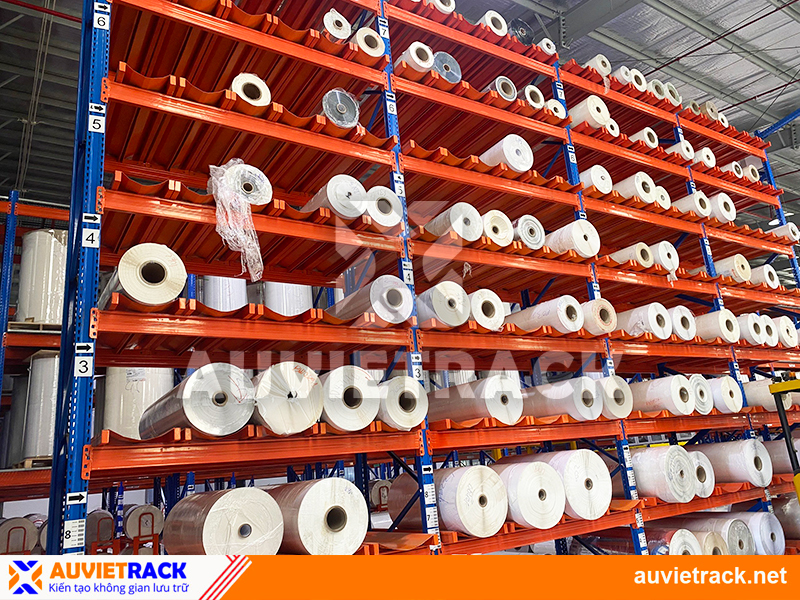 Selective racking for paper roll storage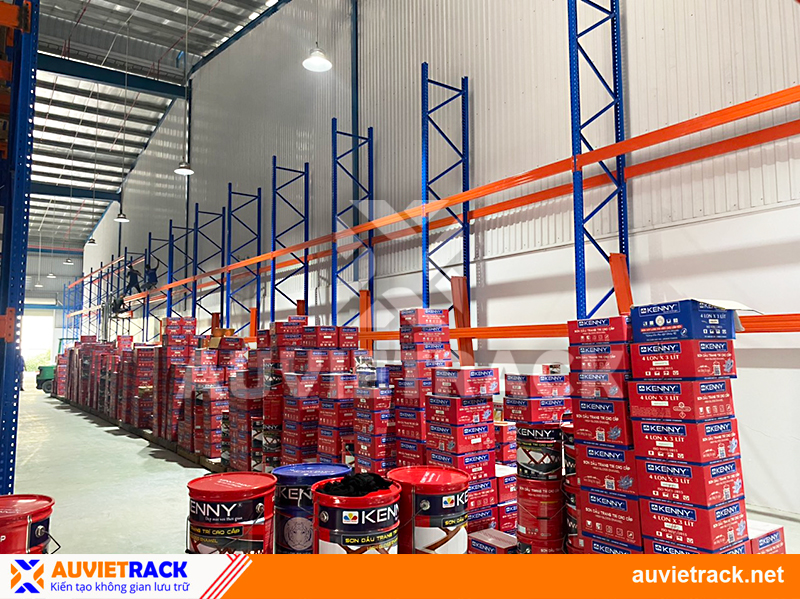 Selective racking for paint storage in warehouses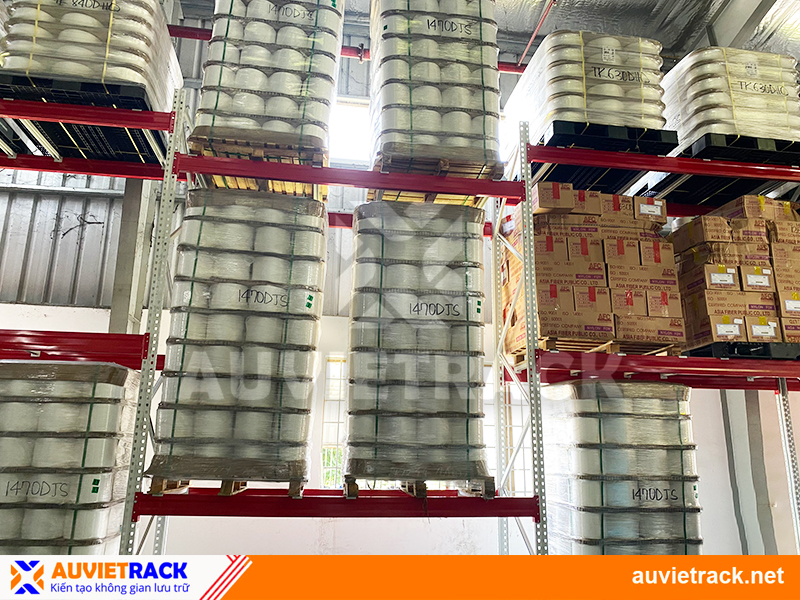 Selective racking for thermal insulation foam

Warehouses with a wide variety of goods may require racks with high selectivity and accessibility. Conversely, for warehouses storing homogeneous products, racks with large storage capacity, such as Double Deep racking or Drive-In racking , can help maximize warehouse space.
Forklifts are essential equipment in any warehouse for moving goods, especially for handling heavy loads quickly and conveniently.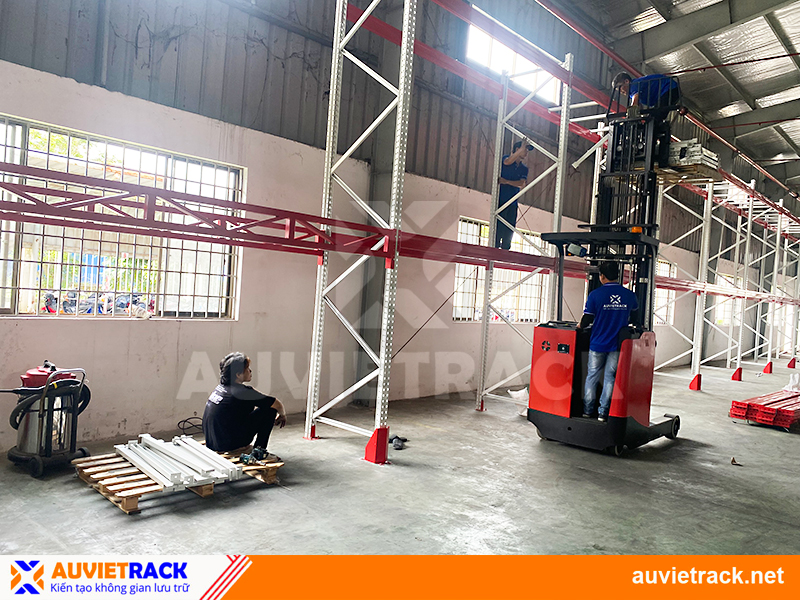 Forklift operations for Selective racking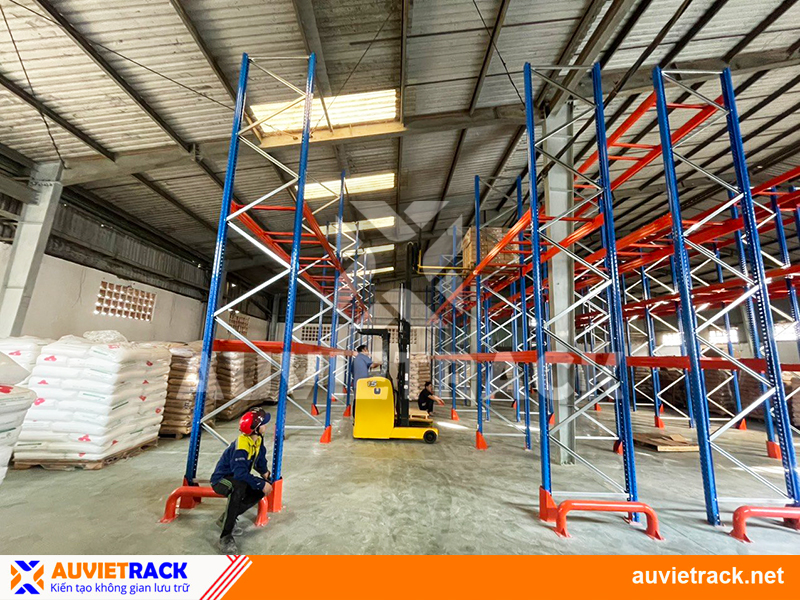 Moving goods onto Selective racking with a forklift

Each rack system has different requirements for the type of forklift based on the aisle between rows and the accessibility to pallet positions on the rack levels. Therefore, you should carefully consider to make the optimal choice.
Which warehouses are suitable for Selective racking?
Selective racking can be applied to most common types of warehouses today. The selectivity of this rack system is not limited, making it the preferred choice for warehouses with a diverse range of goods.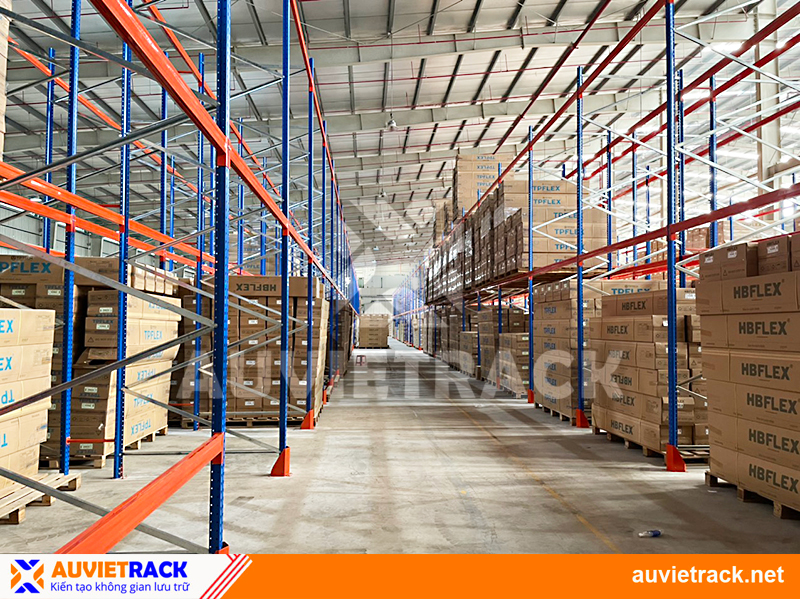 Selective racking system in warehouse

Selective racking are suitable for warehouses that follow the FIFO (First In First Out) and LIFO (Last In First Out) principles, especially FIFO with short storage times and a continuous need for fast import and export.
>>> Learn more: Advantages and disadvantages of Selective racking
Reasons to choose Selective racking for your warehouse
High versatility and suitability for various types of goods are factors that make an increasing number of businesses choose Selective racking as an efficient storage solution in their warehouses.
The most prominent advantage of the Selective racking system is its ease of access to goods. Selective racking can store a variety of goods, but with a design that allows 100% access to pallet positions, it helps with faster goods retrieval and arrangement.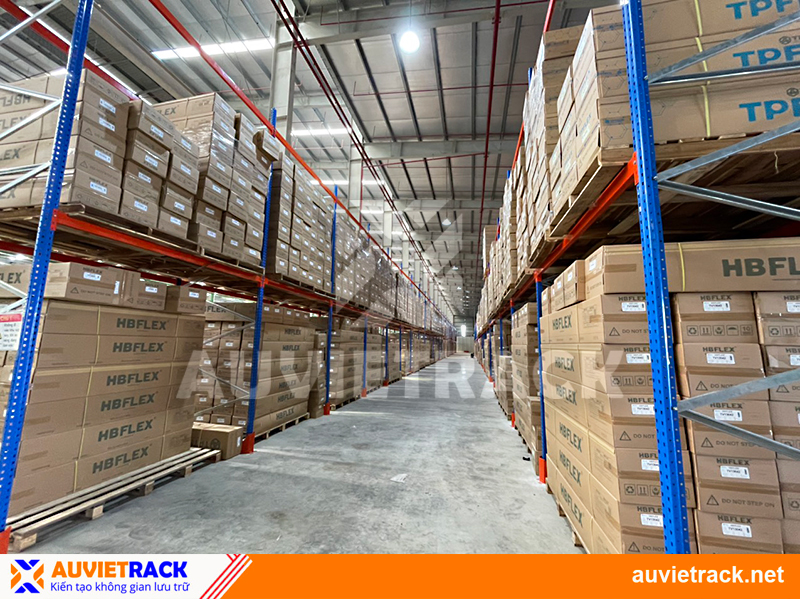 Storing goods on Selective racking levels
Selective racking have the simplest construction compared to other heavy-duty racking systems, making the installation, maintenance, and system upgrades a relatively quick and cost-effective process during usage.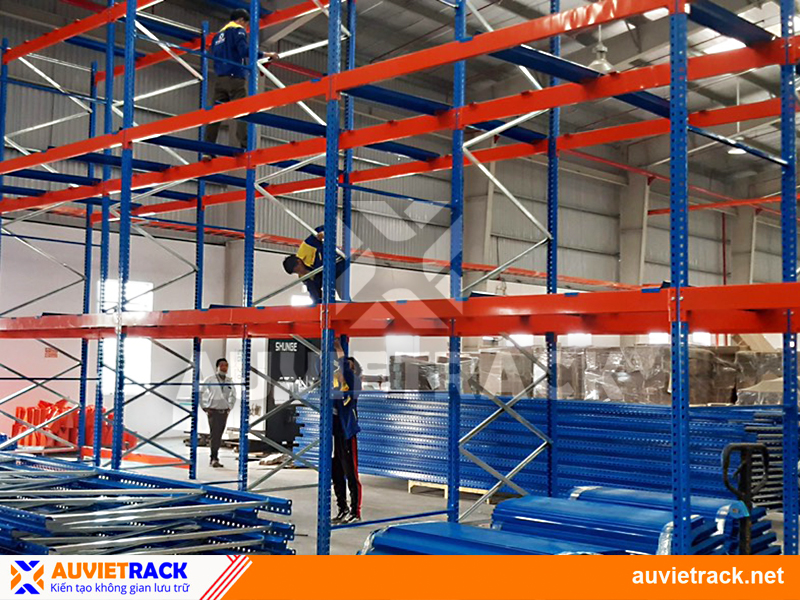 Au Viet Rack installs Selective racking

One of the reasons businesses should consider Selective racking is the lower initial investment cost compared to other heavy-duty racking systems.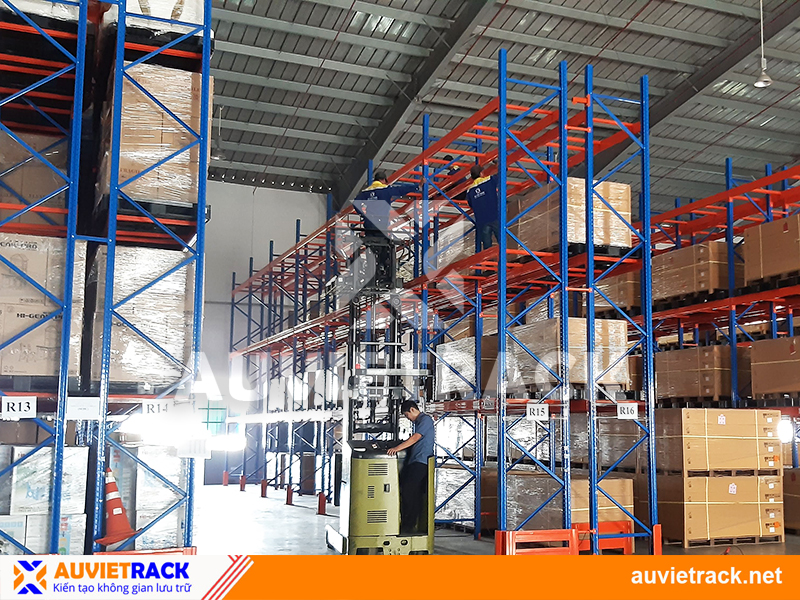 Installing Selective racking in warehouses
With its straightforward design and flexible adjustability to meet usage requirements, it saves time during upgrades and repairs without disrupting business operations.
Storage racks optimize storage capacity and provide a systematic approach for inventory control. Each warehouse has its unique characteristics in terms of goods and space. To determine which Selective racking system is suitable for your warehouse or whether it can be used for your specific needs, please contact Au Viet Rack for detailed consultation and support.
>>> Learn more: Updated 2023 Selective racking pricing