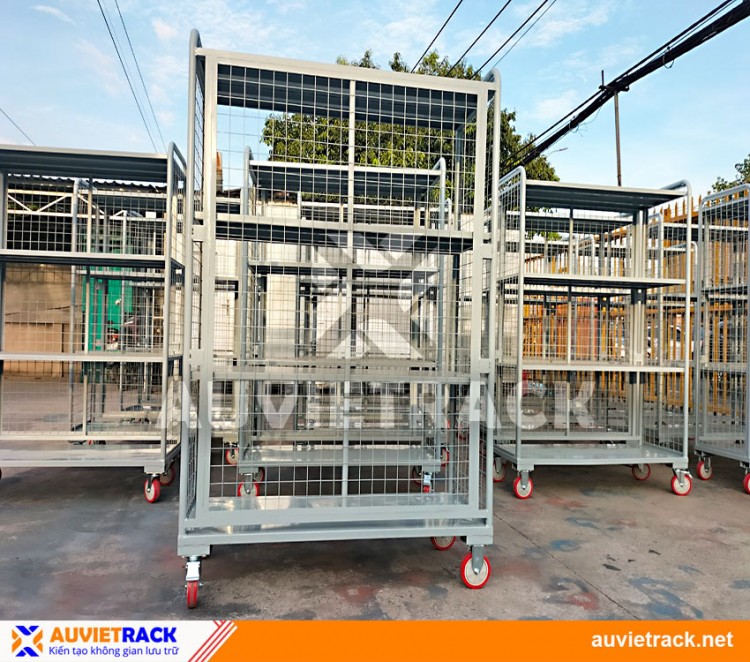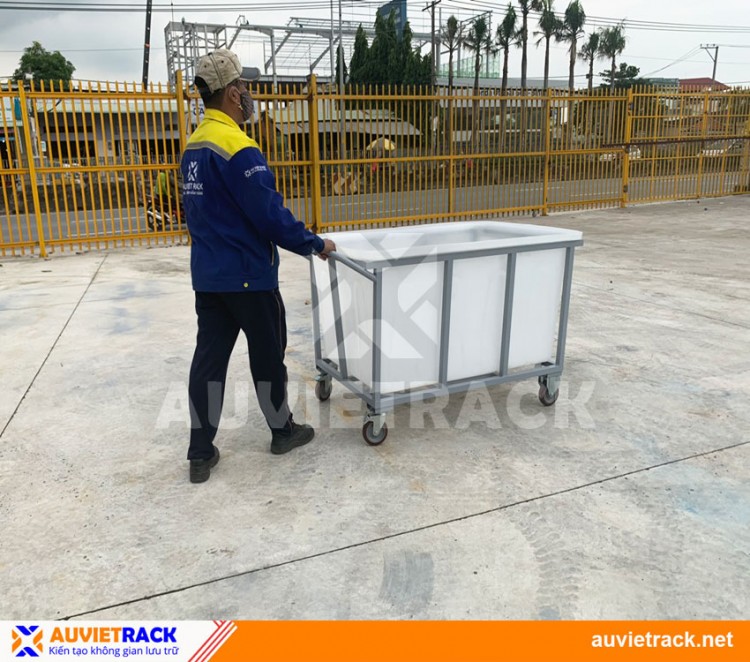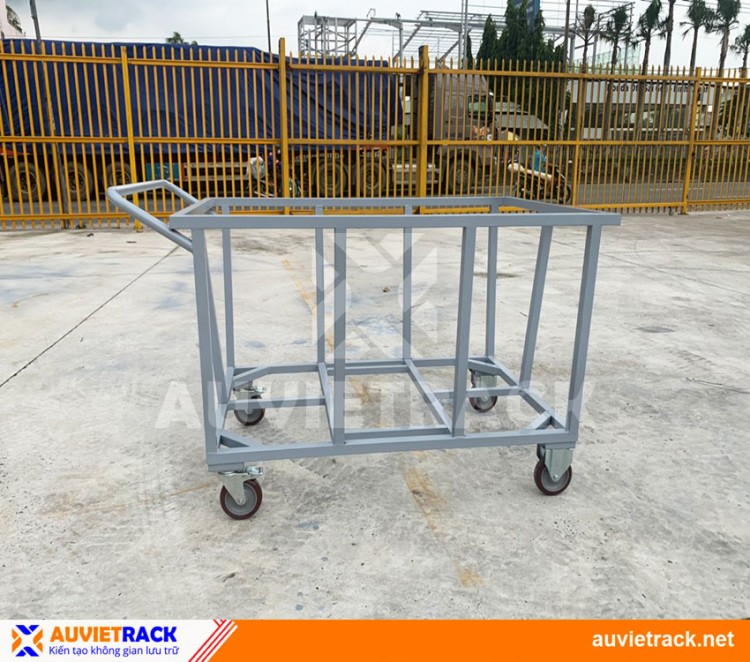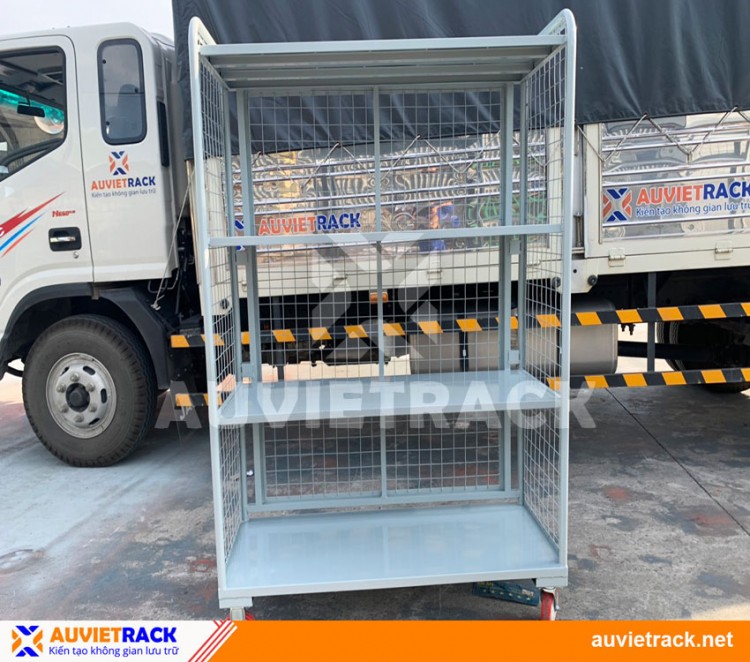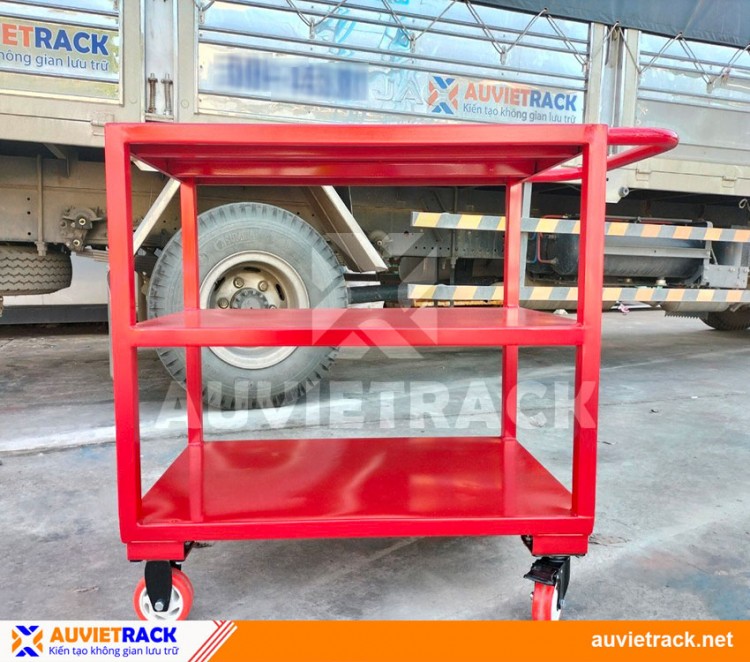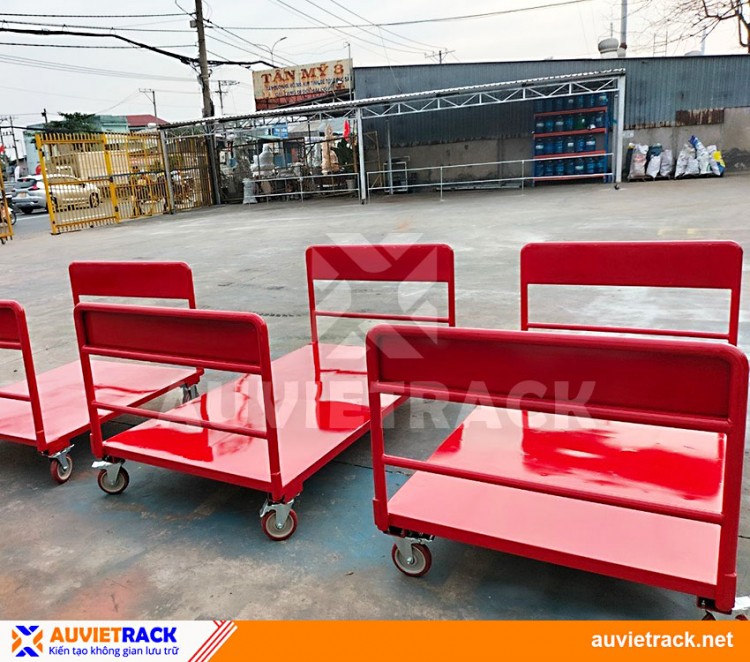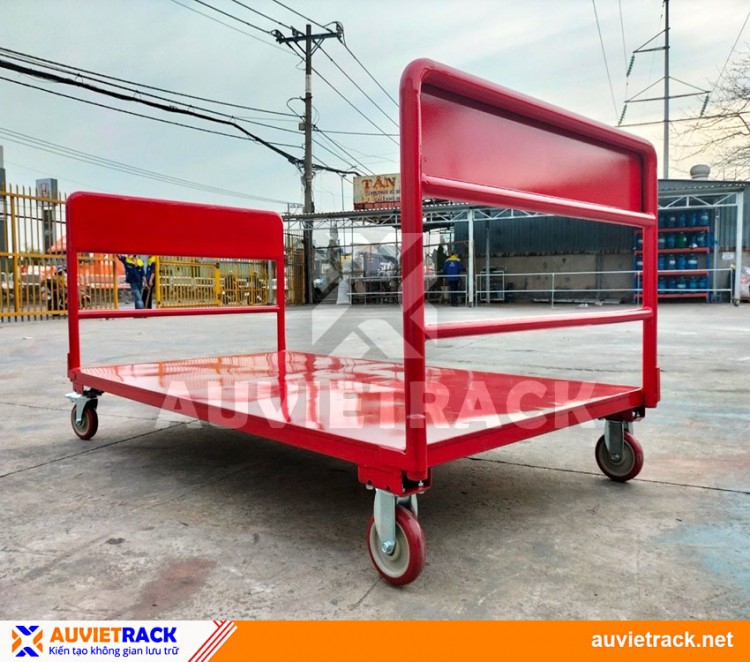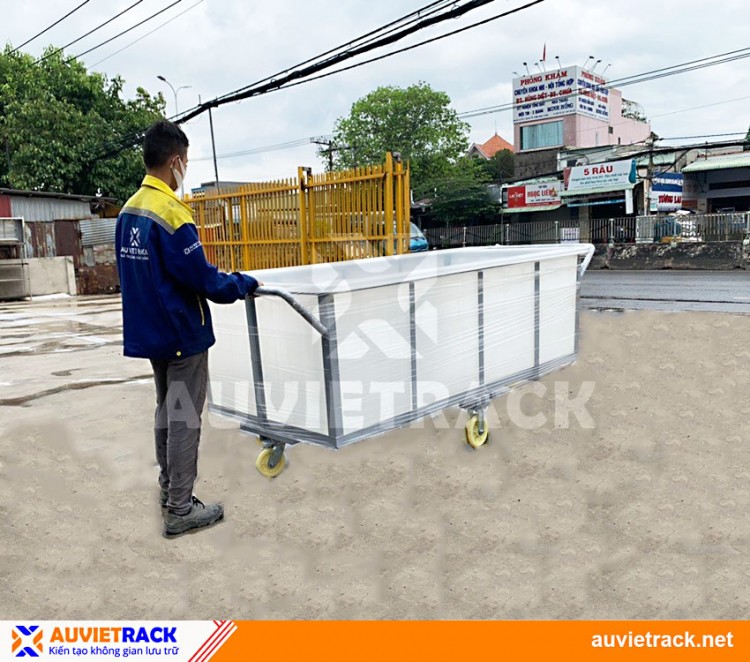 PICKING TROLLEY
Picking trolley is an essential tool in warehouses and factories, used for transporting light to medium loads. It is a suitable choice for all types of warehouses as it does not take up much space when in use.
To save labor when transporting goods within warehouses, the use of trolleys is becoming increasingly popular. To understand why trolleys are highly favored, let's explore some of the following information together with Au Viet Rack
LABOR AND COST SAVINGS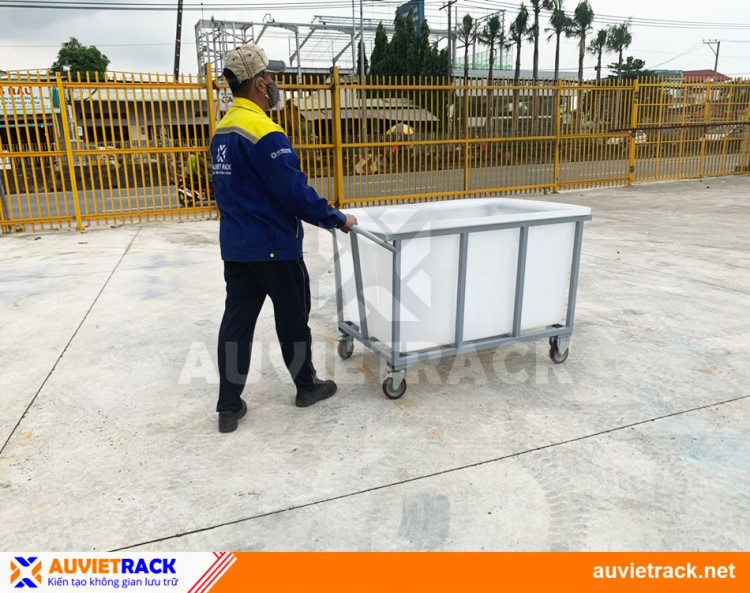 The operation of trolleys is simple, requiring minimal effort to transport goods from one place to another.





Using trolleys helps expedite the transportation process, optimizing time and cost.





For heavy and bulky goods, using trolleys saves labor and prevents damage during transportation.





Instead of investing in bulky and large-sized trolleys that waste money and warehouse space, compact trolleys that are easy to operate and can be used in various warehouse areas will be an extremely effective alternative solution to save costs and maximize profits for businesses.
DIVERSITY OF MODELS, MEETING THE NEEDS OF TRANSPORTING VARIOUS TYPES OF GOODS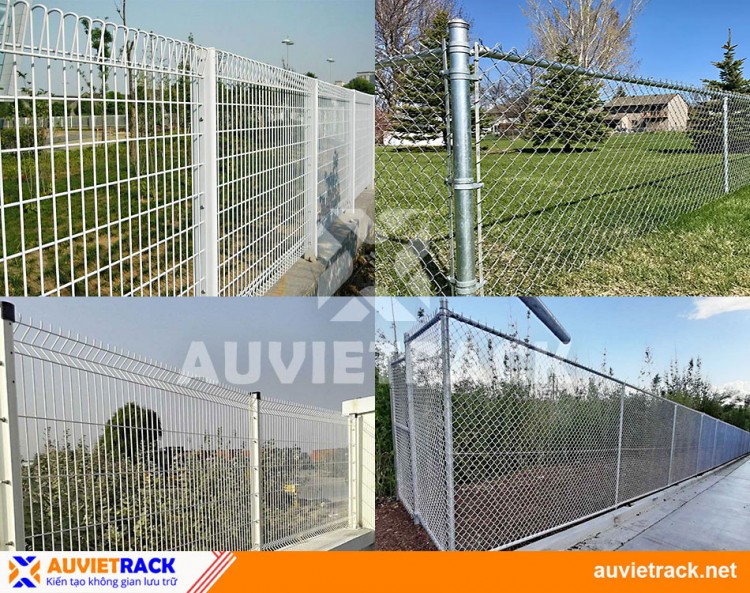 The simple structure of the product consists of a flat cargo platform, wheels, and a handle for easy movement, allowing picking trolleys to access different spaces to meet various usage needs.


Depending on the characteristics of the goods and the usage requirements in the warehouse, there are different types of trolleys available, such as 2-wheel picking trolleys, 4-wheel picking trolleys, foldable trolleys, 3-tier trolley carts, etc. Each type of trolley is suitable for different types of goods and different terrains.


For small-sized storage warehouses, supermarkets, picking trolleys can be equipped with additional mesh panels to secure the goods and prevent them from falling.



Picking trolleys are versatile with multiple functions. They can not only transport packaged goods, boxes, pallets, or bulky items but also transport various other items in the warehouse
NOTES WHEN USING PICKING TROLLEYS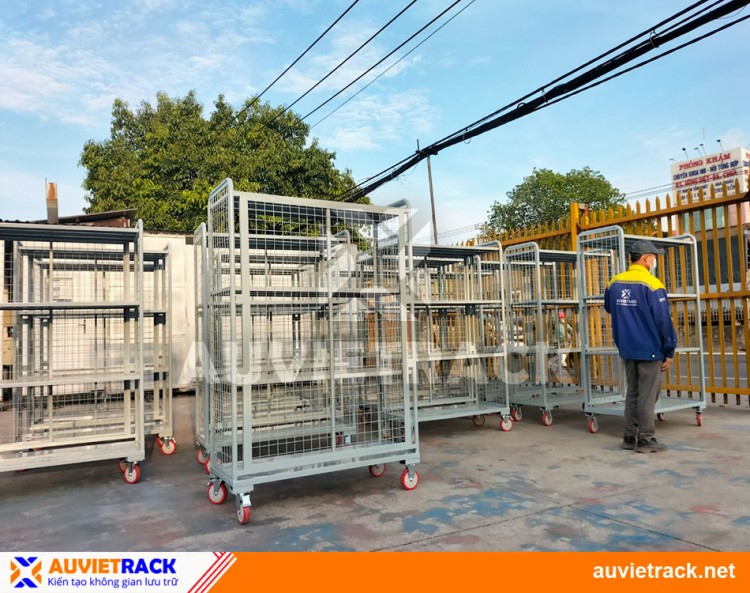 Picking trolleys are commonly used for light to medium-weight goods and cannot transport large quantities of goods at once. When using them, it is important to consider the allowable load capacity of the trolley to ensure safety during operation.


Consider the construction material of the product. Picking trolleys should have resistance to rust and be able to withstand weather and environmental conditions such as temperature, humidity, rain, and sunlight when used outdoors.


Trolley wheels are made of various materials such as metal, pneumatic, PU, or rubber. Depending on the terrain characteristics of the warehouse and the load capacity of the picking trolley, it is advisable to choose the appropriate type of wheel to ensure the effective operation of the product.



If the warehouse has limited space, it is recommended to use foldable picking trolleys that can be folded and stacked when not in use to optimize space.
APPLICATION OF PICKING TROLLEY
Picking trolley is commonly used for transporting goods, documents, bulky materials, and widely applied in restaurants, hotels, warehouses, docks, manufacturing plants, etc.
Below are some images of popular types of picking trolleys: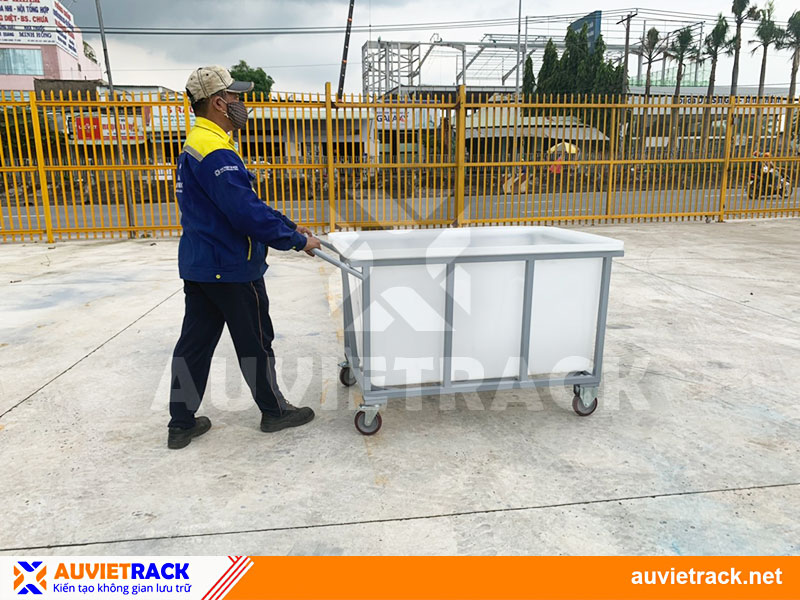 4-wheel picking trolley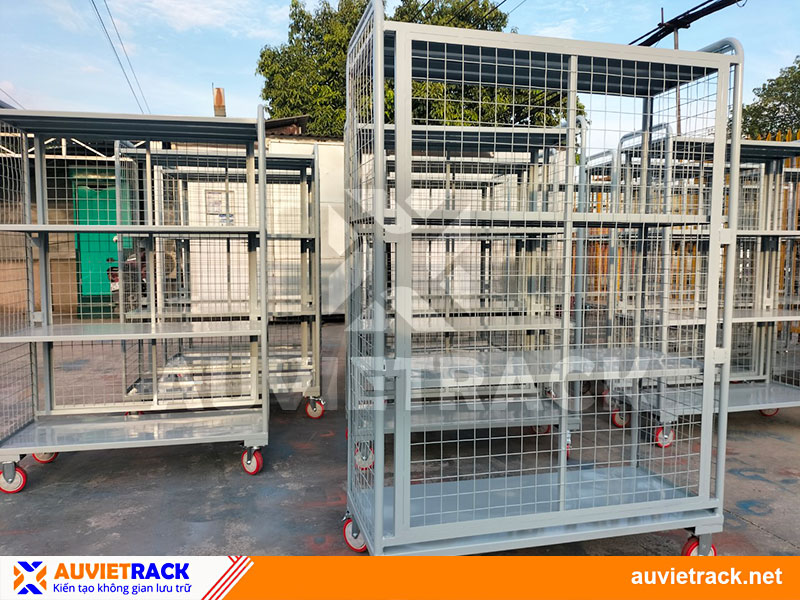 4-wheel picking trolley with a mesh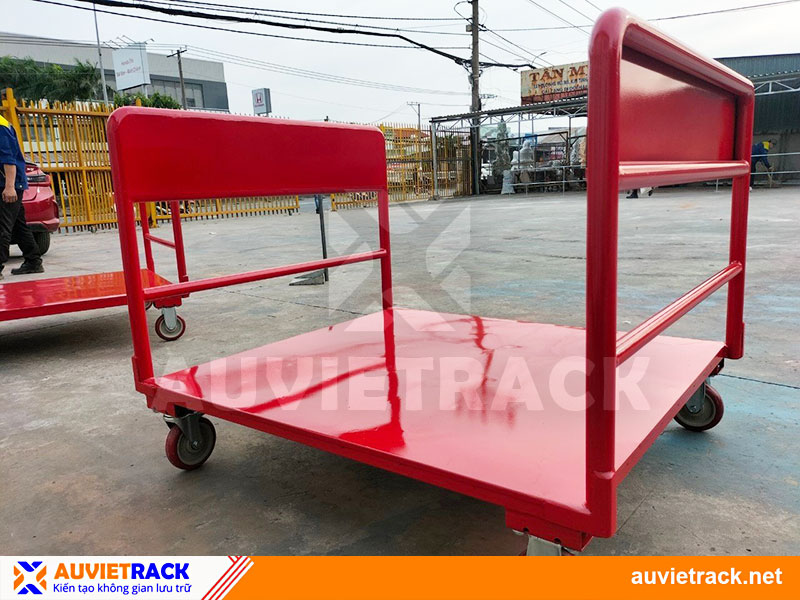 4-wheel picking trolley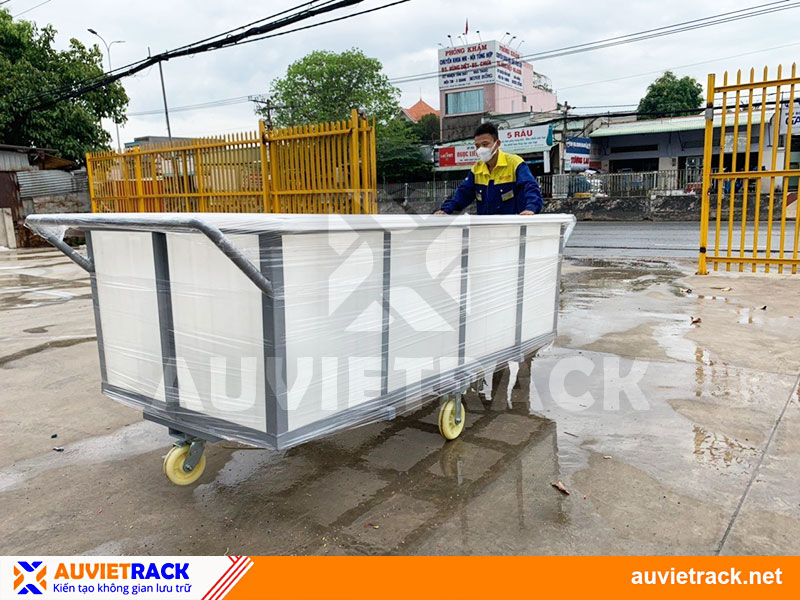 Large-sized picking trolley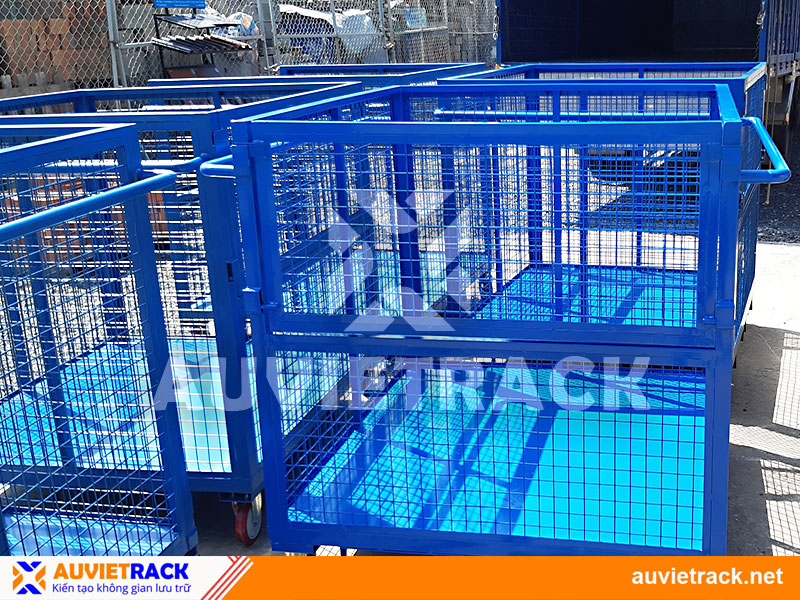 4-wheel mesh picking trolley

There are various types of picking trolleys available on the market, each with different structures and characteristics to suit specific purposes. You can find detailed information on dimensions and specifications of some popular picking trolleys in the following section.
You can contact us directly for consultation or refer to the picking trolley price list.
Au Viet Rack sincerely thanks for the companionship of customers!