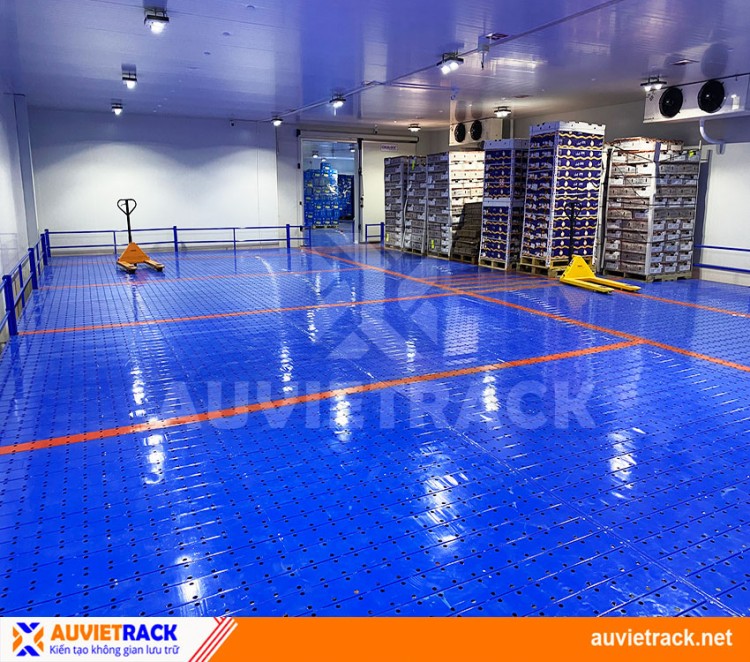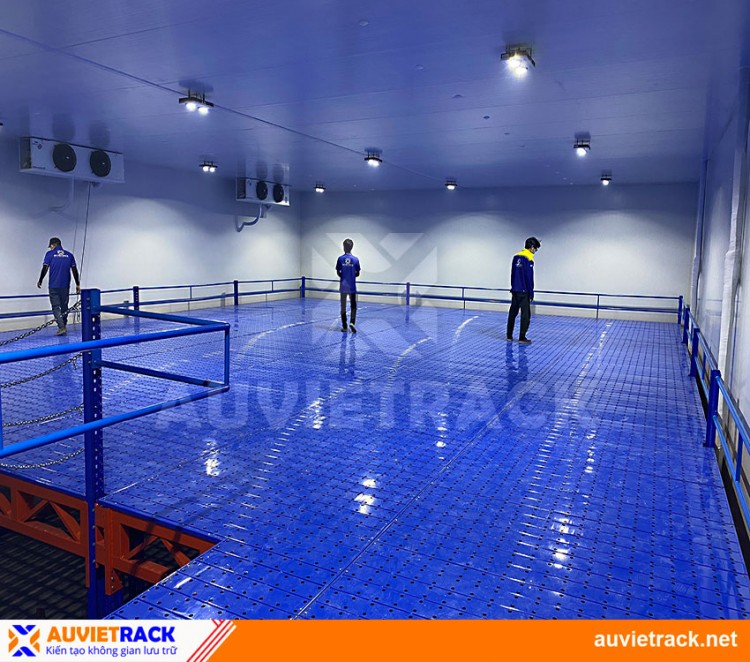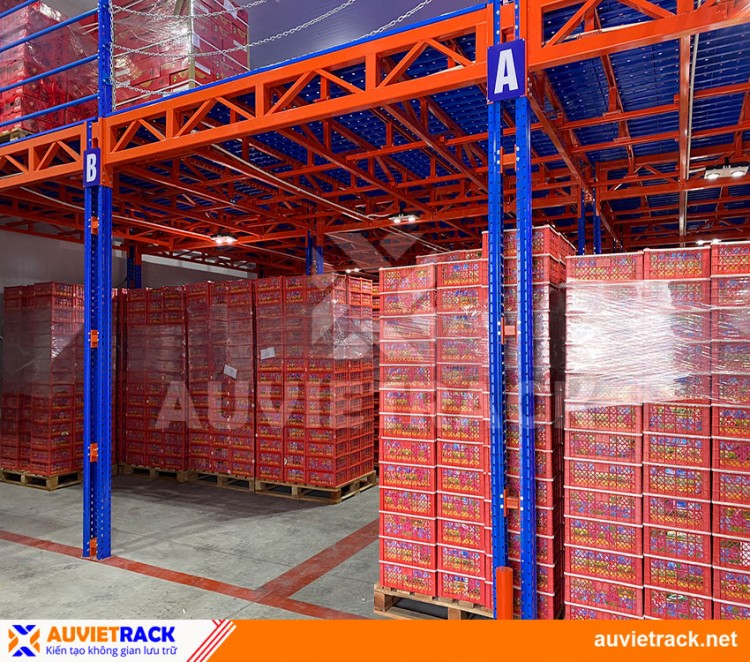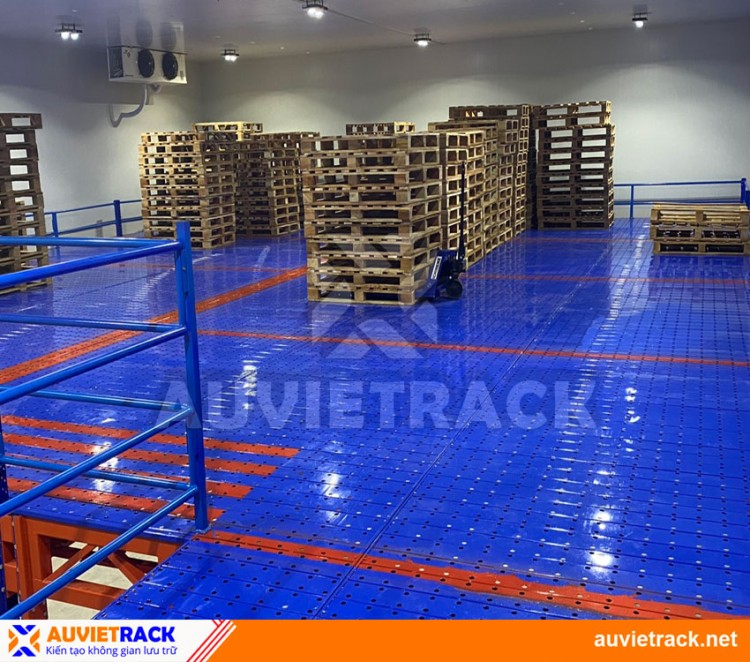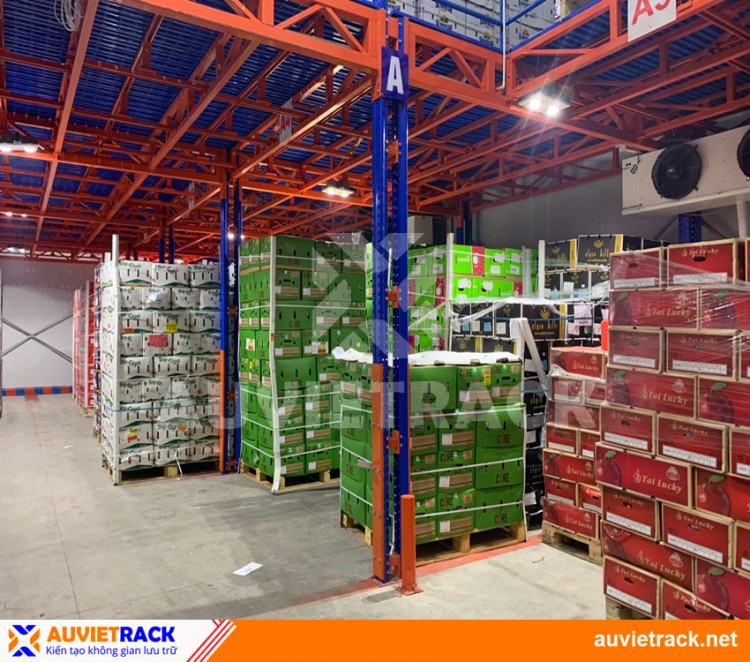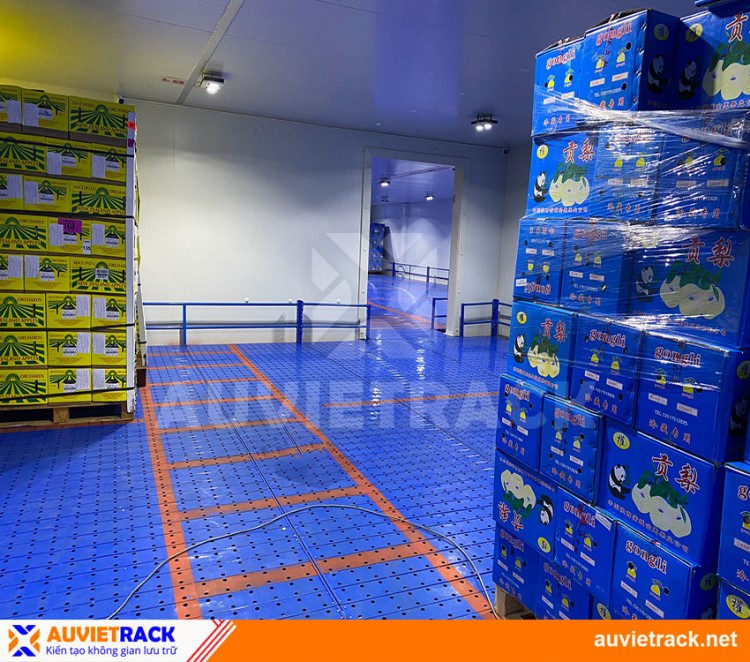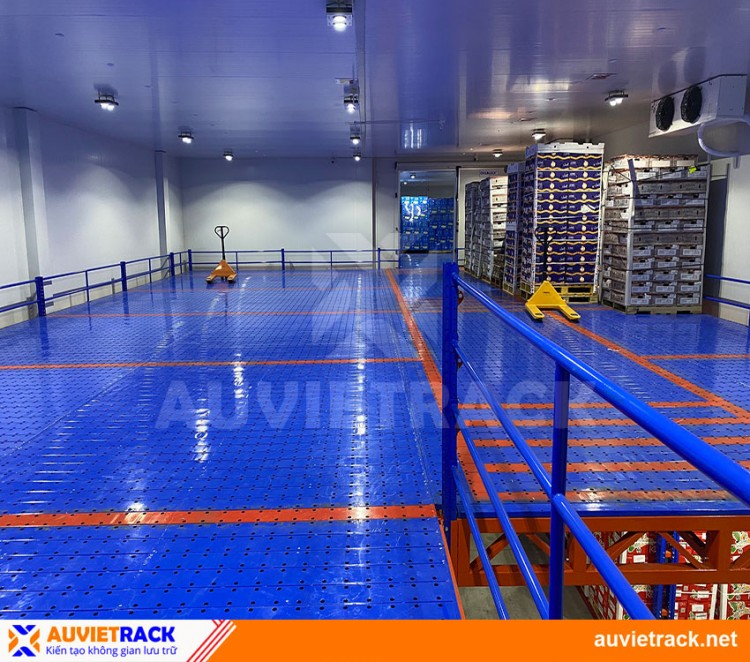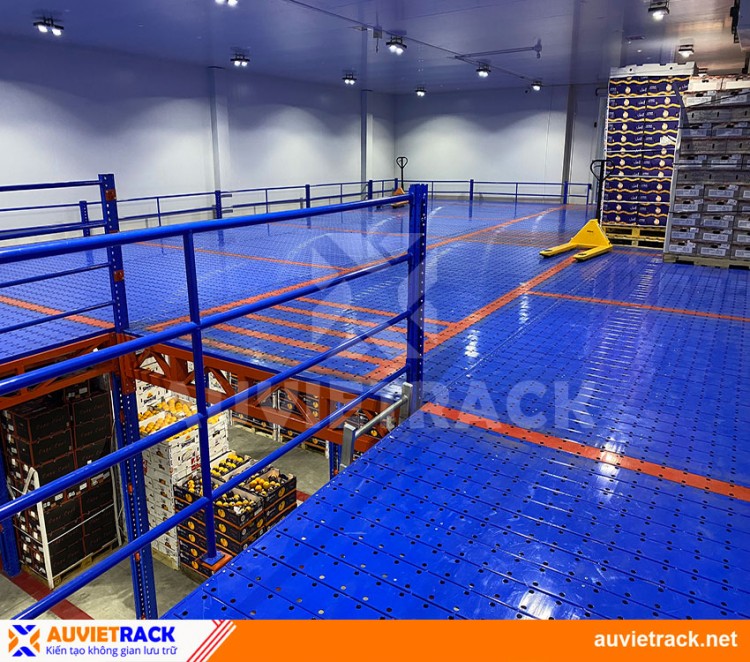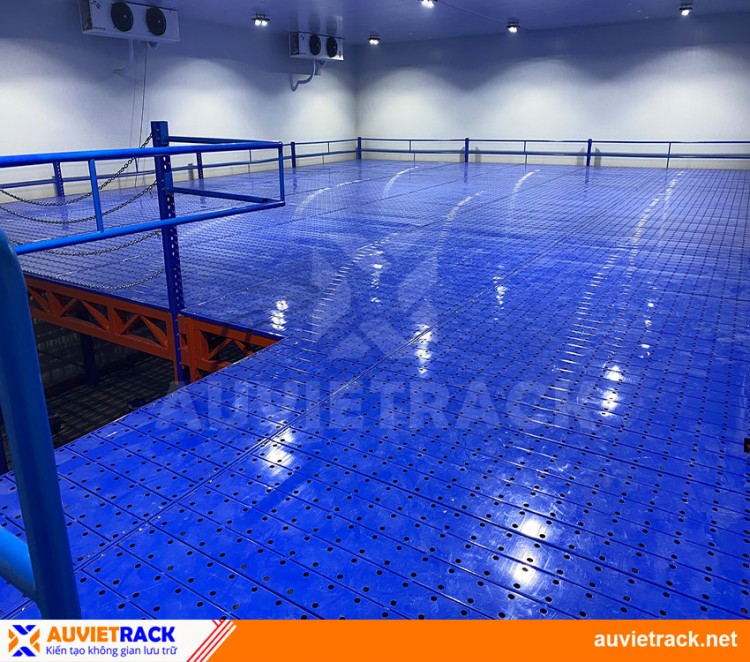 MEZZANINE FLOOR
The mezzanine floor is designed as an intermediate level between the ground and ceiling of a warehouse. It helps maximize the available vertical space while ensuring flexibility and easy adjustment according to usage needs, making it more versatile compared to solid concrete floors.
When a business wants to expand floor space and increase storage capacity, installing a mezzanine floor is a solution that should not be overlooked. So what is a mezzanine floor? What are its characteristics and benefits? Is it suitable for application in your warehouse? Let's explore these questions with Au Viet Rack in the following section.
MEZZANINE FLOOR: AN EFFECTIVE SOLUTION TO INCREASE STORAGE SPACE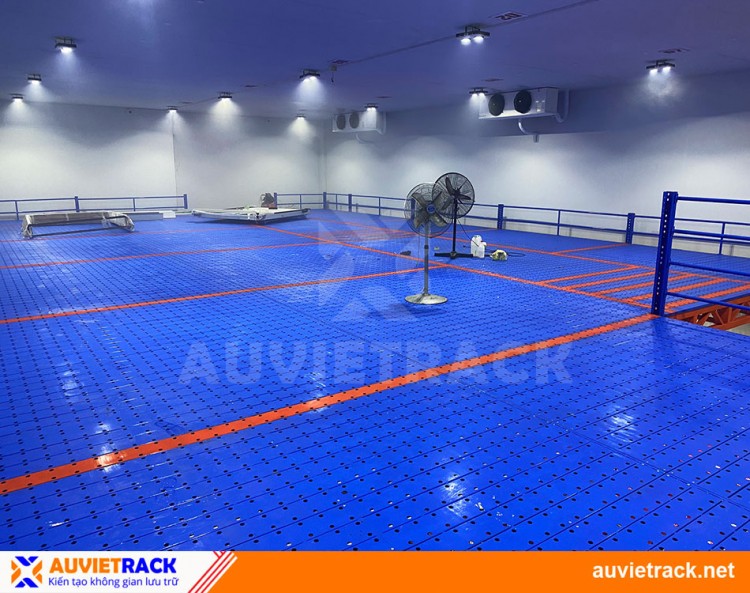 A mezzanine floor is an efficient solution for expanding storage space and increasing warehouse capacity. It provides additional space for storage and utilizes the empty space beneath the floor.



In addition to storage purposes, a mezzanine floor can also be used for offices, recreational areas, meeting rooms, socializing areas, and restrooms for workers.
UNLIMITED VARIETY AND SIZE OF GOODS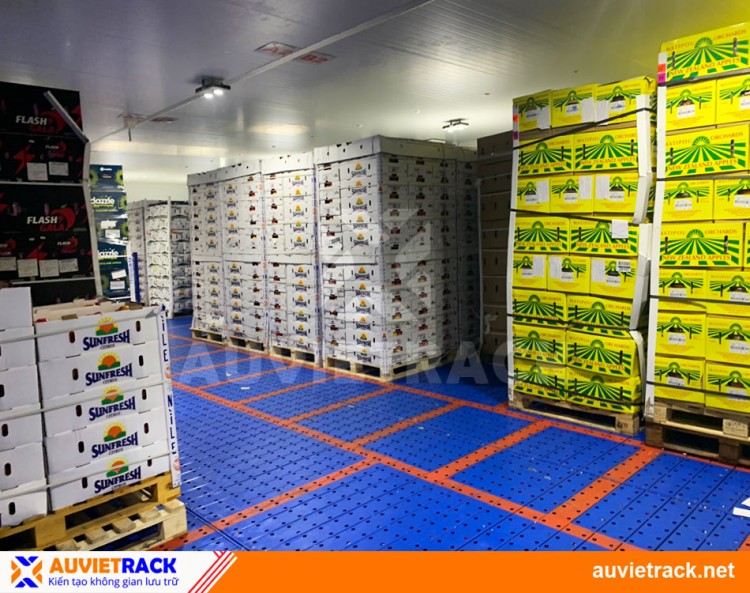 A mezzanine floor can accommodate various types of goods, including small and diverse items.


The wide surface area of the floor can store bulky and differently-sized goods without restrictions on dimensions, unlike some warehouse racking systems.


For warehouses with a wide range of goods, especially light-weight items that are primarily handled manually, a mezzanine floor is the top priority choice.



In small-sized cold storage warehouses where there is limited space for forklift movement, an industrial mezzanine floor combined with manual forklifts is practically the only solution available.
FLEXIBLE DESIGN OF MEZZANINE FLOOR SYSTEMS ACCORDING TO REQUIREMENTS AND USAGE PURPOSE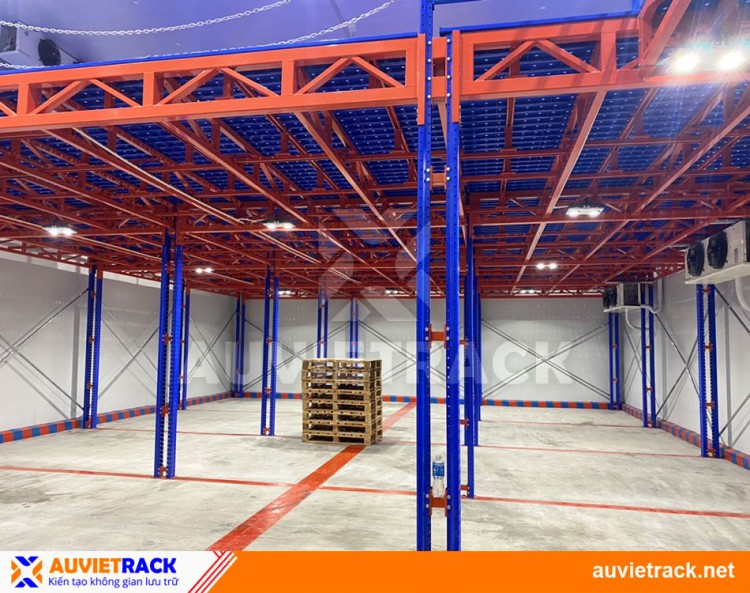 The design of mezzanine floor systems can be easily adjusted and modified to meet specific requirements and usage purposes.


The structure of a mezzanine floor is highly flexible, allowing for easy assembly, disassembly, and relocation without compromising its load-bearing capacity. This gives it an advantage over constructing fixed concrete floors.


Instead of expanding the existing warehouse to increase storage space, using a mezzanine floor allows for the creation of new floor space in a short period, resulting in cost savings compared to new construction.



Since the mezzanine level is not a fixed structure, it can be moved, removed, repositioned, and adjusted to adapt to changing business conditions. This flexibility provides business owners with the opportunity to efficiently organize their processes to align with changes in business operations.
DISADVANTAGES OF MEZZANINE FLOOR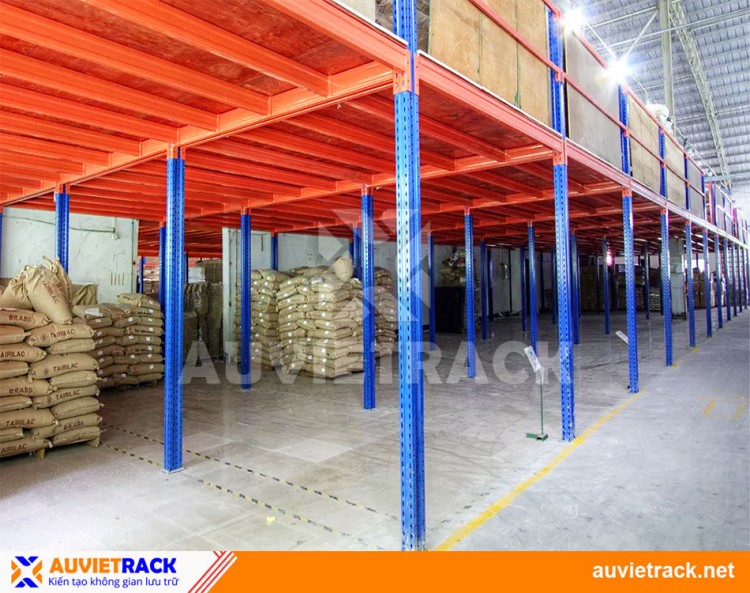 It is essential to ensure that the dimensions of the installation area for the mezzanine floor match the design drawings before proceeding with construction. This prevents situations where the actual floor ends up being larger than the real space, leading to adjustments that weaken the structural integrity and compromise the aesthetic appearance due to scratches on the painted surface.



A safe mezzanine floor system requires a solid and stable warehouse floor, especially at the points where the floor columns are placed. When in use, the floor will bear significant compressive loads, even up to several tons. If the warehouse floor at any column location cannot support the required load, it can easily result in structural failure when the floor is under heavy load.
APPLICATION OF MEZZANINE FLOOR
A mezzanine floor is an ideal solution for warehouses with high ceilings, as it helps maximize vertical space. It is widely used in various industries such as garment manufacturing, seafood, food, and industrial sectors. Additionally, mezzanine floors can also be utilized as office spaces, parking areas, and even residential spaces.
Here are some images showcasing the application of mezzanine floors in warehouses: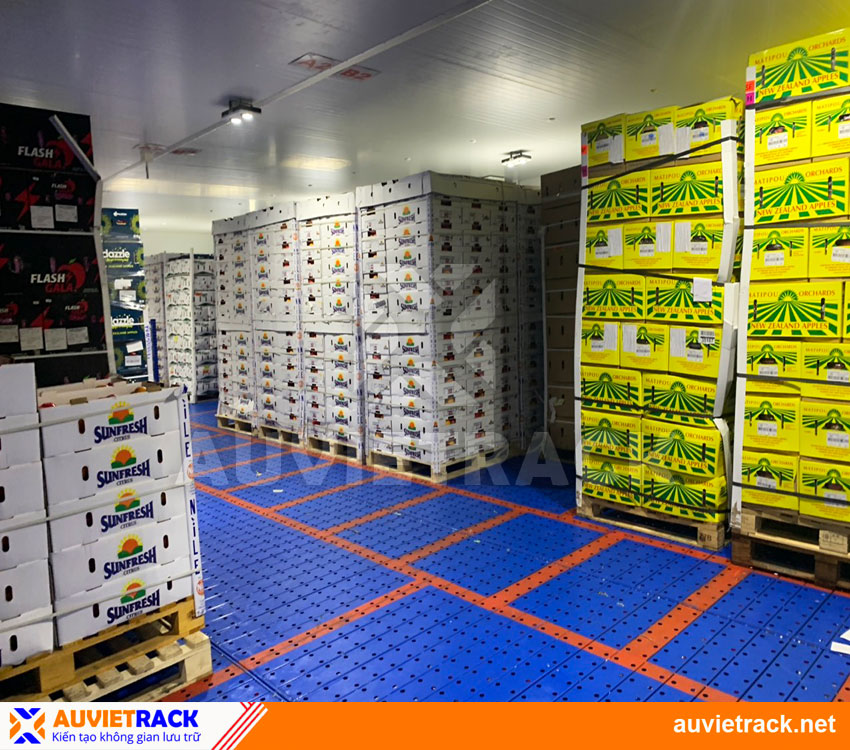 Au Viet Rack mezzanine floor in a warehouse for storing agricultural products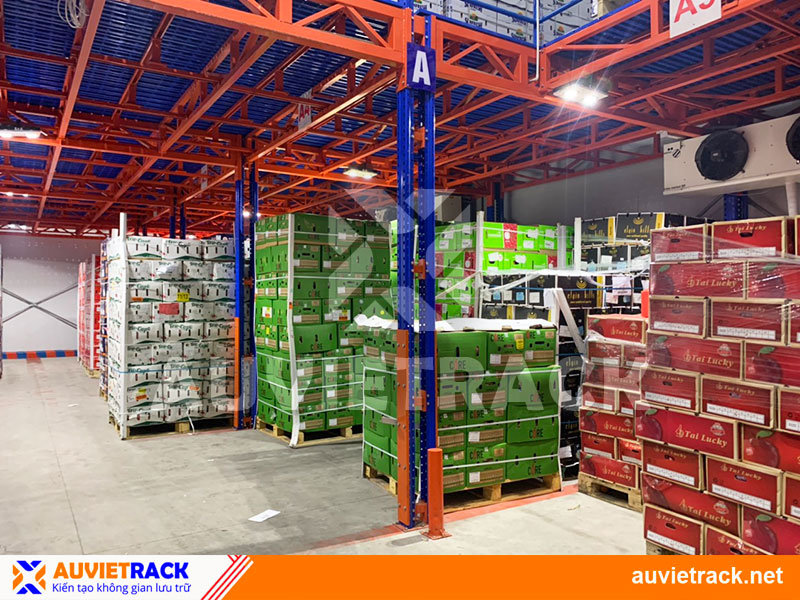 Au Viet Rack mezzanine floor for cold storage of agricultural products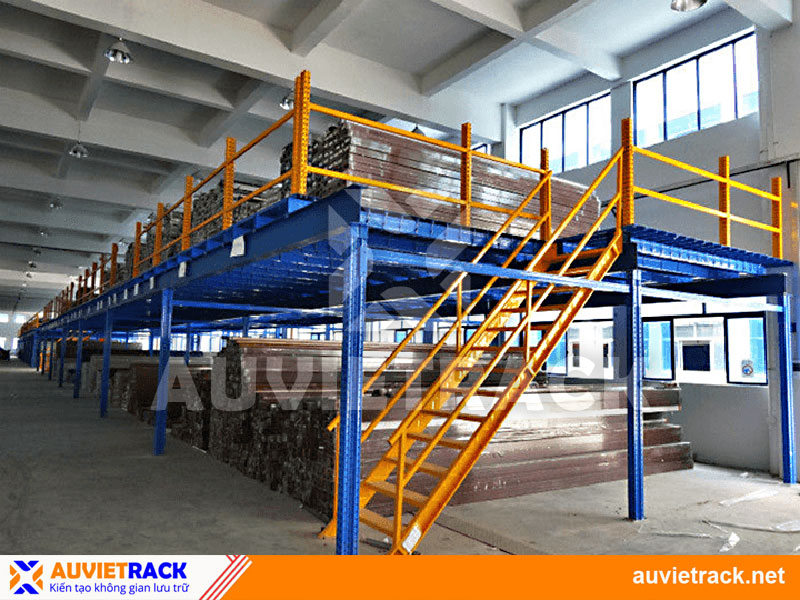 Au Viet Rack mezzanine floor for material storage

In cases where the warehouse is not suitable for using a racking system, a mezzanine floor is a practical storage solution to replace it and provide the most cost-effective efficiency. The above information provides an overview of the characteristics of mezzanine floors in warehouses. Furthermore, you can find more detailed information about this product line, including design drawings, technical specifications, and applications of mezzanine floors in warehouses, in the following sections.
Au Viet Rack sincerely thanks for the companionship of customers!
RELATED PRODUCTS
MEZZANINE RACK
Mezzanine rack is a type of industrial racking that expands storage space for warehouses according to height. Mezzanine rack combined with warehouse racking systems create a storage area that integrates many functions and increases storage density many times.