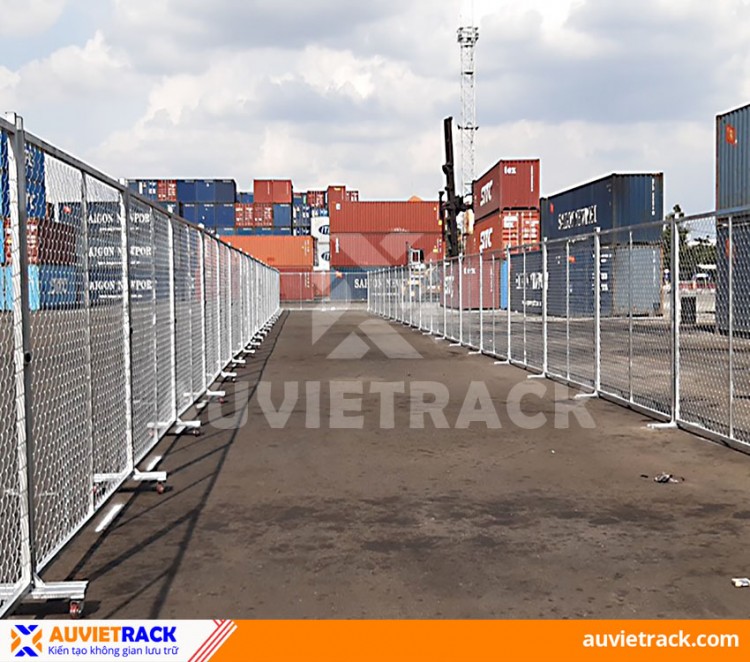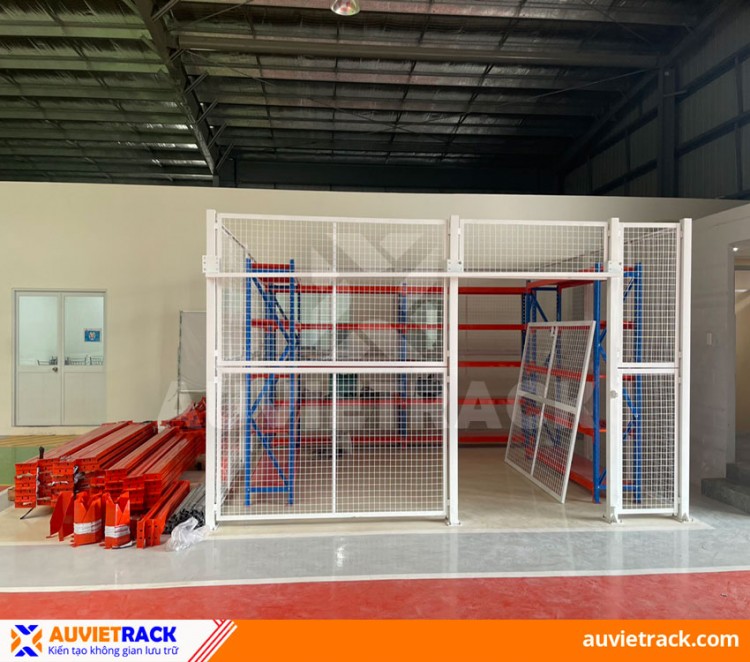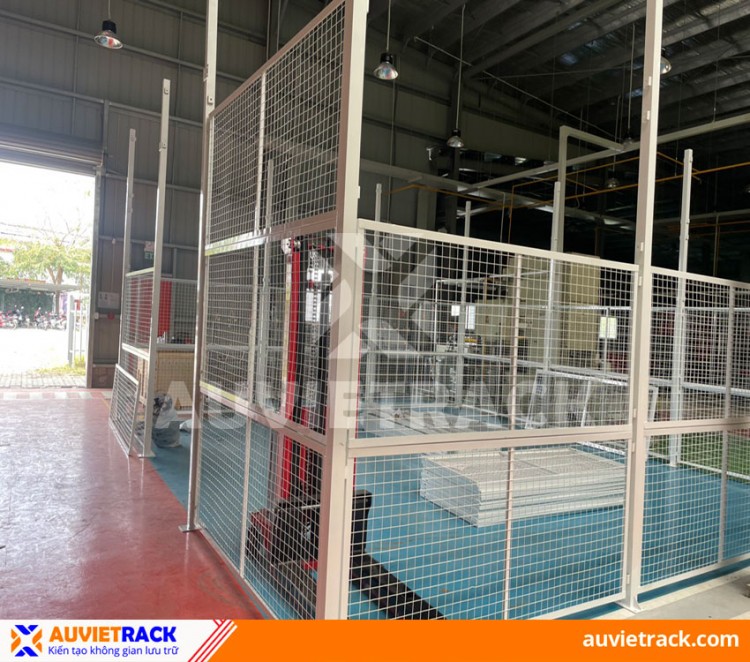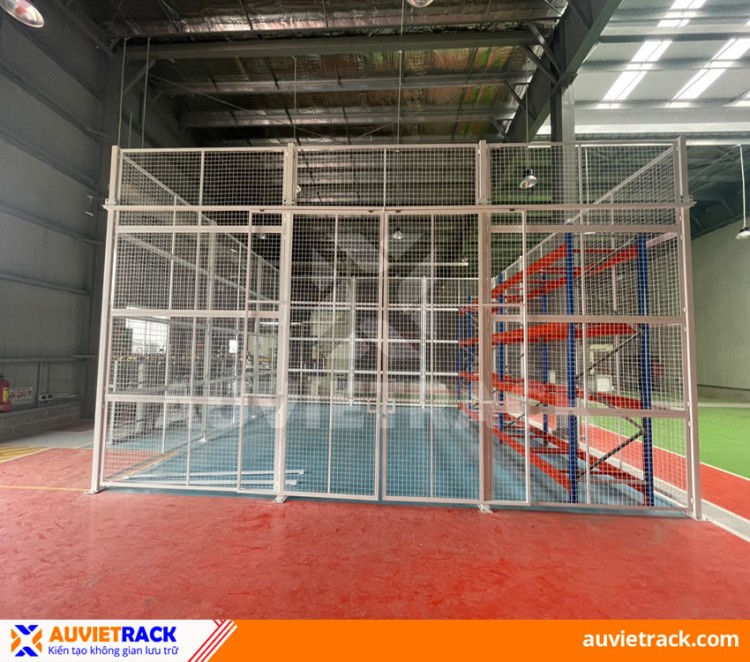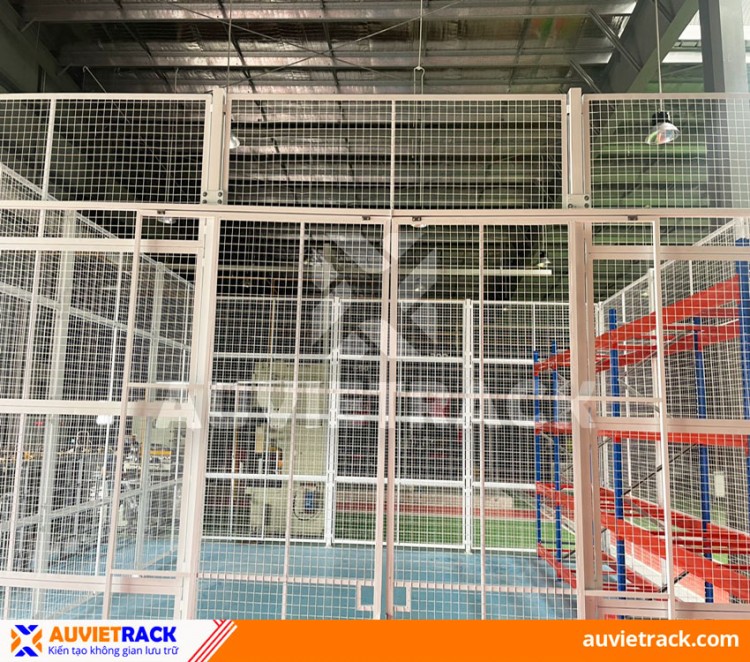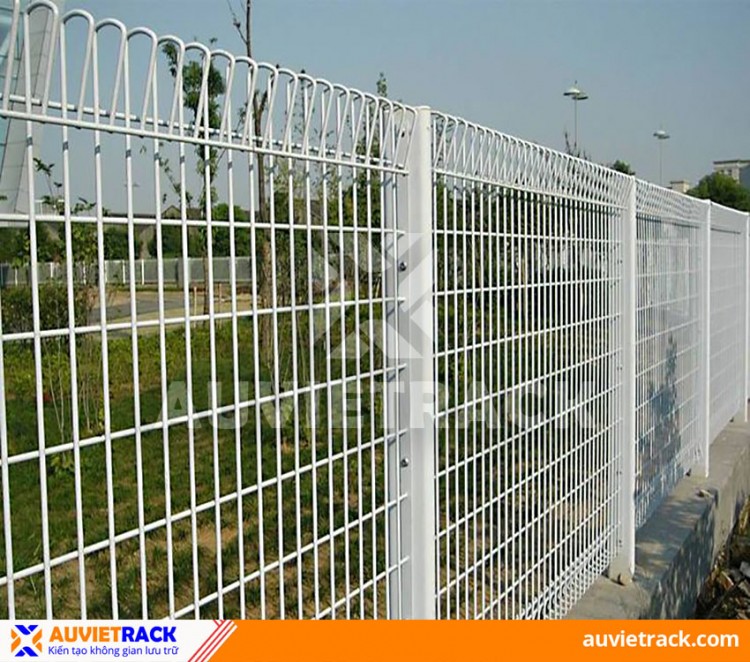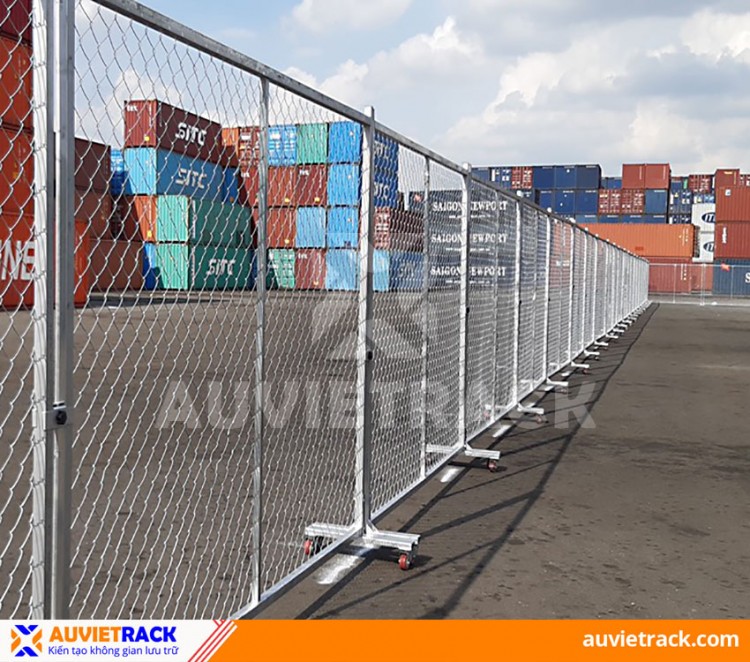 WIRE MESH FENCE
The wire mesh fence is constructed from mesh panels and steel frames, serving the purpose of separating different areas, protecting assets, and ensuring security in various locations such as construction sites, residential areas, schools, hospitals, etc.
The sturdy and highly durable steel wire mesh fence is often chosen for the purpose of dividing specific areas, especially in warehouses, to facilitate the management and inspection of goods. In the following section, let's explore more about the characteristics of the steel wire mesh fence system together with Au Viet Rack.
Diverse range of types, widely applicable in many places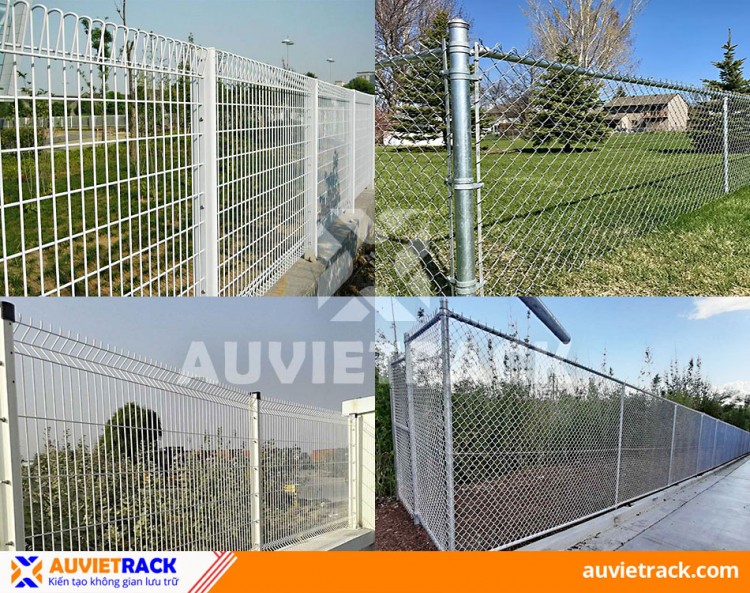 The wire mesh fence is suitable for use in various terrains, including flat, angular, or sloping surfaces. It is suitable for a wide range of projects and different warehouse areas.



The wire mesh fence comes in various types to meet diverse usage needs:




- Surface treatment: electrostatic powder coating, galvanized steel coating, hot-dip galvanizing.




- Surface structure: woven mesh, welded mesh, fox eye mesh, B40 mesh.
EASY INSTALLATION AND REPAIR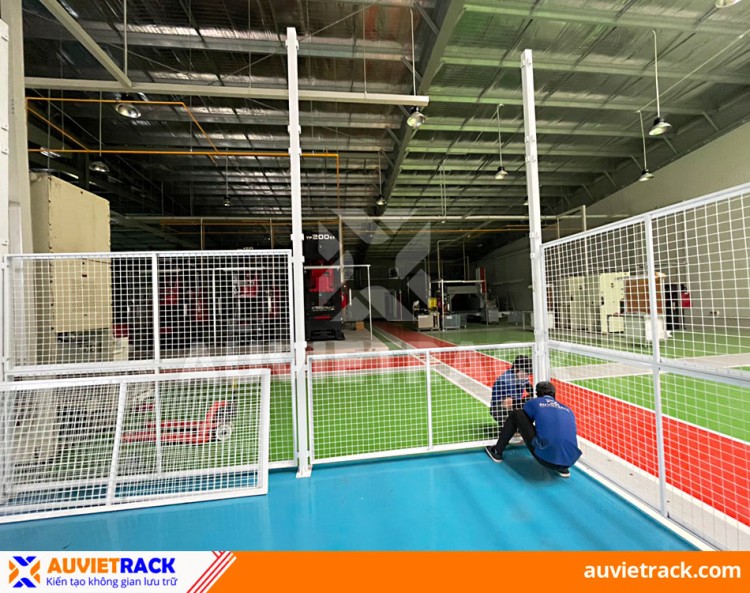 The installation process is quick and easy, with convenient maintenance and repair.





The wire mesh fence is highly flexible and can be combined with wheels for easy movement to any location."
ENSURING SAFETY, LONG-TERM USABILITY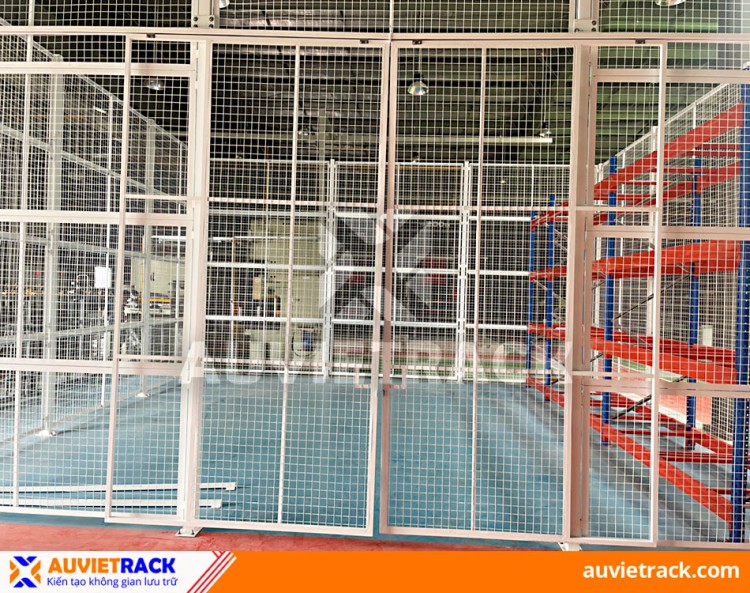 The sturdy frame and mesh of the fence ensure safety, not only facilitating observation for businesses but also providing a sense of openness and spaciousness to the space.



Long lifespan, stable quality, and resistance to deformation under temperature or environmental impacts.
APPLICATION OF WIRE MESH FENCE
The wire mesh fence is applied in various places such as:
- Partitioning of goods areas in warehouses.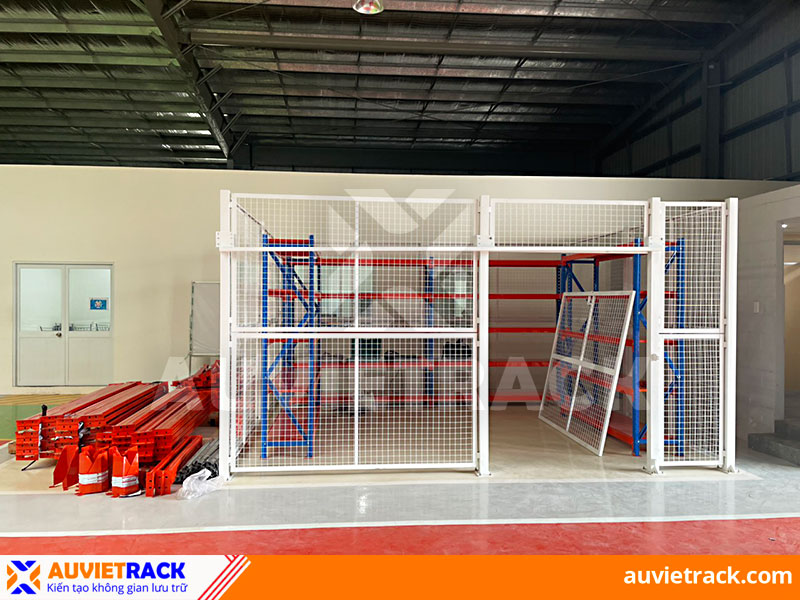 Separation of different sections within a warehouse

- Protection of factories, hospital premises, schools, architectural structures, administrative offices, and residential areas.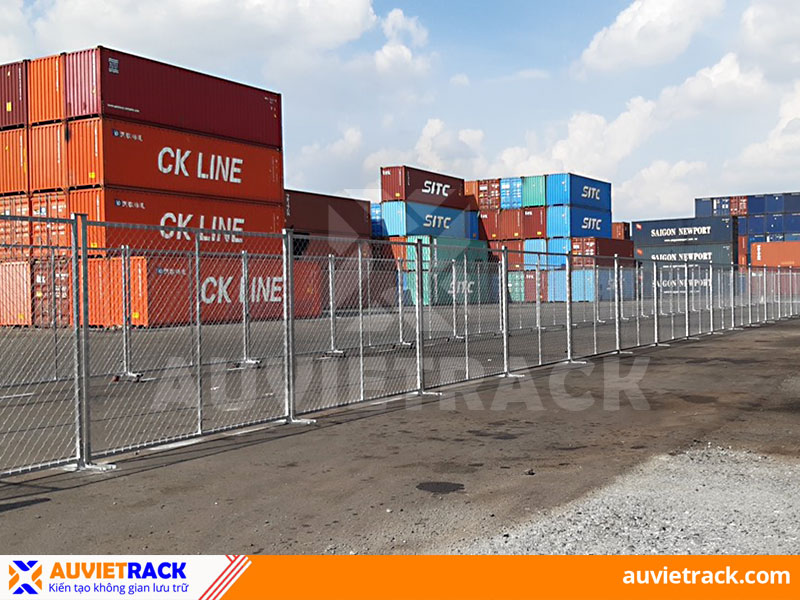 Safeguarding of open spaces and yards

- Industrial area protection, workshop partitioning, villa and residential fencing, apartment complex fencing.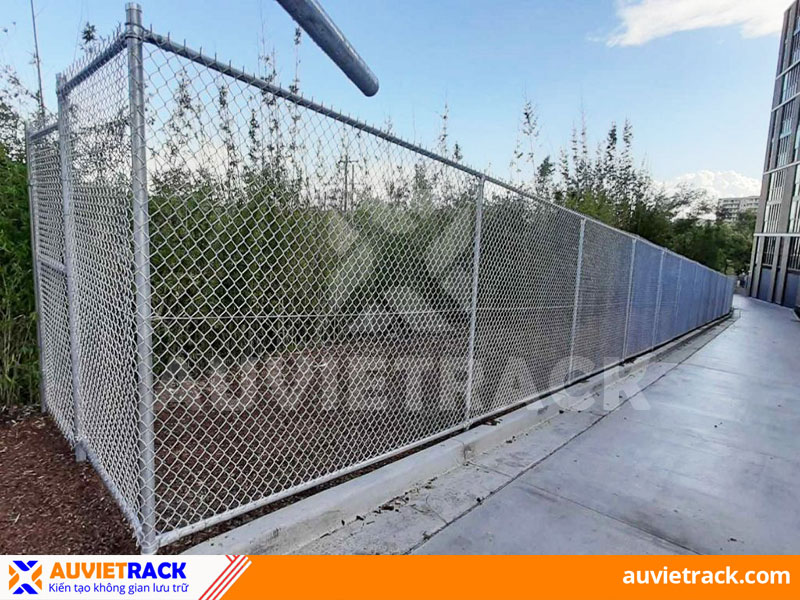 Wire mesh fencing within industrial zones
Above are the most prominent features of the wire mesh fence that Au Viet Rack has presented to our valued customers. Additionally, you can find more detailed information about the product, such as specifications, technical drawings, warranty policies, etc., in the following sections.
You can contact us directly for free consultation or refer to our wire mesh fence price list.
Au Viet Rack sincerely thanks for the companionship of customers!